kauai bonyu kai just concluded its summer exhibit of " fine bonsai and suiseki- kauai style" at the society of artists gallery. our small band has grown from 6 to 9 members. all hands pitched in to paint walls and pedestals, set up the two day exhibit, provide docent services and at the end, take the exhibit down. tiring but worth the effort. some pictures follow
best wishes, sam
over views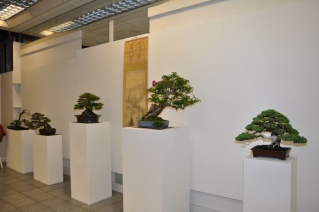 stones and trees: the finest suiseki collection in the central pacific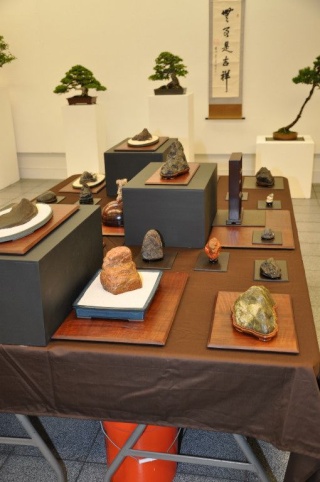 [url=https://servimg.com/image_preview.php?
closeups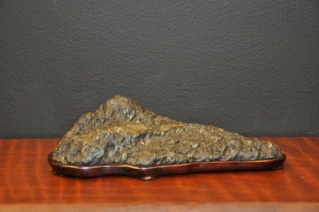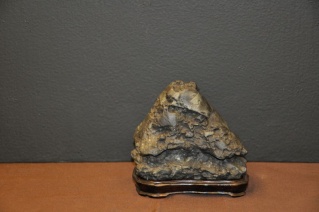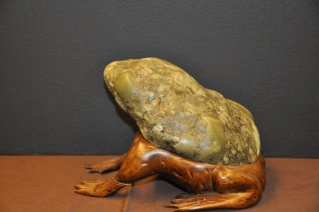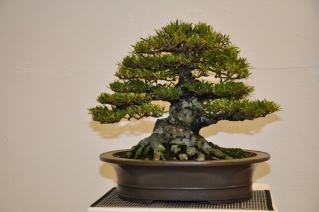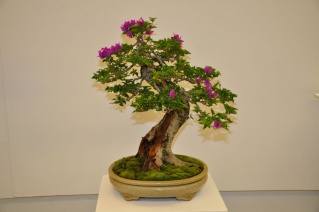 Nice trees and display setup, congratulations for a job well done and considering that you are only nine in your group? can We call you the magnificent nine?

Best wishes
ka pabling

Ka Pabling

Member





Congratulations to everyone involved Sam & thanks for posting.

Some great looking trees and stones, I love the frog.

A lot of hard work but well worth it by the look of your pictures.

Regards

John
Very nice and neat set up Sam.
The trees are very nice too.
Congratulations to your group!
regards,
jun
thanks ka pabling, john and jun, for your nice comments.

best wishes, sam
Sam,
You folks did a great job; the show looks lovely. I like the frog/toad as well. The yellow wax (?) hut stone is unique! I love the cascading juniper!
Best,
Todd

Todd Ellis

Member





thanks todd

best wishes, sam
Great setup!!! Fresh and modern!!
I like it!!!

Lots more trees hiding in those first sets of pictures =)

Cheers, Bry

DangerousBry

Member





G'day Sam...

You nine guys done yourselves proud...what an awesome show!!!

A few points:
* The pure simplicity of your display...white on white and uncluttered walls...is so very impressive. And the empty
space...negative space...around each tree, truly shows off each tree. So often we see too many trees displayed
in much too little space.
* The trees...gorgeous!
* The stones...outstanding...the Frog is priceless!
* Over all impression...a smashing success!!! Makes me feel like I want to be there to be a part of your club.***

Your show reminds me of a couple of shows we did (2001-2002) at the Arizona-Sonora Desert MKuseum Ironwood Gallery...same white pedestals, but the walls were a whole 'nother story. Your show was so much more impressive.


*** I have two Granddaughters who have relatives living on Kauaii. Maybe I could get them to take me in so that I could
join your club.

Now Sam...an aside...last night, Monday, I went for a ride with a local cycling club, and one of the ladies comlemented me on the puka shell neckless I was wearing. "Did you bring that back from Hawaii" says she. "Yes" says I, "an 11 day backpacking trip to Kawaii 34 years ago". "Oh" says she..."I used to get paid for collecting and string shells...on Kauaii". Coincidence?

Well Sam...it's way past my bedtime...better hang this up...

Pat...the stranger on the three wheeled white...well, really, it's blue...horse, riding off wildly in all directions...

bonsaistud

Member





thanks bry and pat.

talk about a small world, pat. you just never know. do you? 'bout time you made another trip to kauai, don't you think? considering that you live just 4 hrs away, 34 years seems like a long time. come on over to renew your acquaintence with kauai and see more bonsai than one would think existed on our small island.

best wishes, sam

---
Permissions in this forum:
You
cannot
reply to topics in this forum