Bonyu Kai's summer exhibit is coming up fast ! June 18th and 19th to be exact. Our six members plan to show at least 30 bonsai of all sizes and at least as many suiseki - so we have a busy week ahead. here are some of mine that could make the cut. the ones that make the exhibit need to be refined, mossed, pots cleaned, etc. so pardon the messy look for now.
kishu shimpaku
[url=https://servimg.com/image_preview.php? i=399&u=15061647]
[/url[url=https://servimg.com/image_preview.php?
i=400&u=15061647]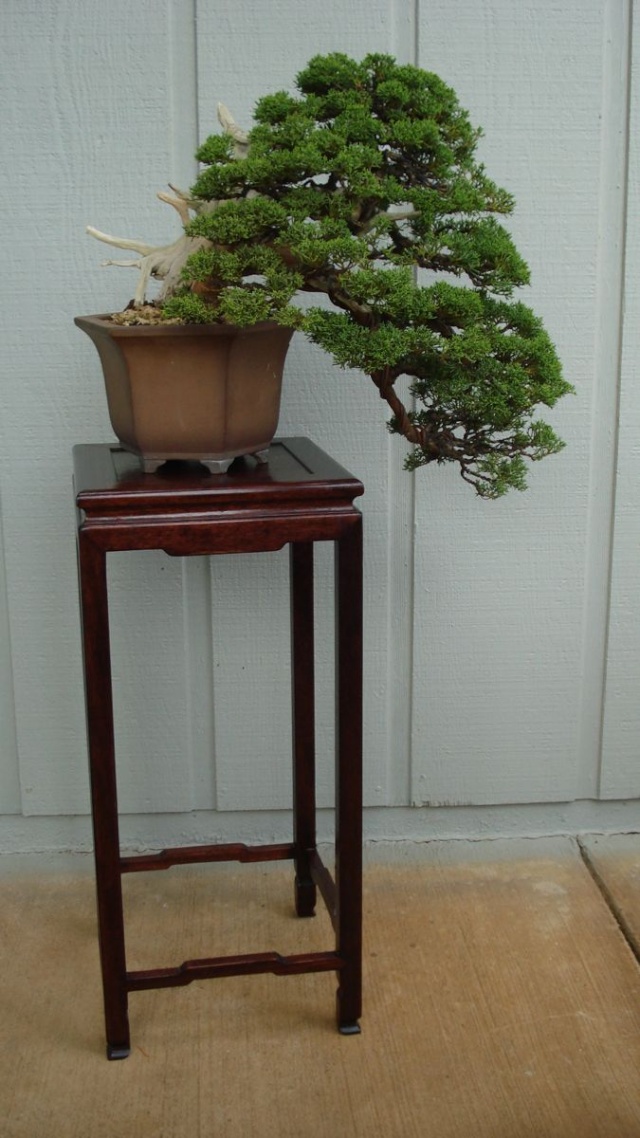 [/url]
bougainvillea
root over rock juniper
bougainvillea
itoigawa shimpaku
tanuki
bougainvillea
juniper on stone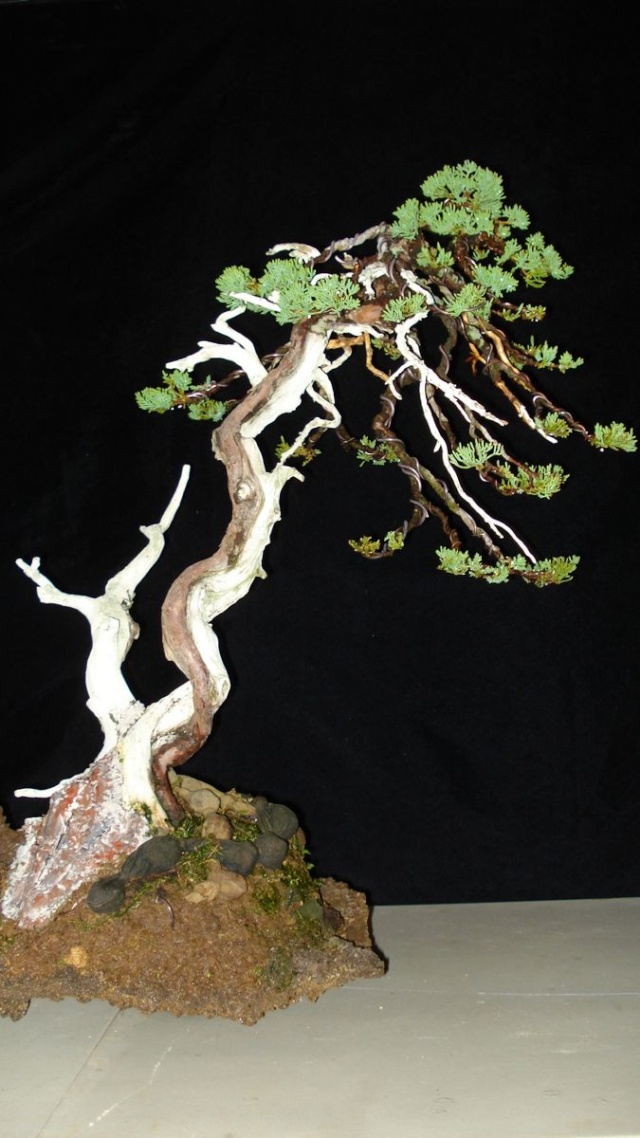 Jerry Meislik

Member





You have a very nice selection of trees. Would you explain how you made your tanuki? Hoe many trees did you use? Where are they attached? Age in training? Etc. Thank you. Salut, Todd

Todd Ellis

Member





thanks for the words guys. the tanuki is built from prostrata deadwood joined with a single large procumbens nana juniper. the living tree starts on the bottom left then curves behind the deadwood, screwed in to a groove cut to fit when the planting was made. the procumbens was blessed with many long branches allowing for creation of a believable tanuki from the outset. if I remember correctly, I assembled the planting about 7 years ago. the procumbens continues to grow strongly and is actually becoming quite a nice tree with a trunk girth about 3 inches. someday, my plan is to dissasemble the creation and redesign the juniper. I have done this recently by breaking apart some large rock/juniper plantings. the junipers are coming along very nicely.

Similar topics
---
Permissions in this forum:
You
cannot
reply to topics in this forum