At our last show, I watched people haul in cumbersome stands to display their shohin with. I had two sense...first I wanted to get one and second i wanted one that stored and transpoted flat. So I chatted with my stand maker and waited while he did his thing. The stand arrived on a friday when i was on the road to judge a Koi show. Sunday when i returned I was too exhausted to open. But monday morning I woke up at 5 am and hurried down to my library, anxious to see the work.
Made of peruvian walnut, it really was beautiful. I was a bit overwhelmed with his instructions on how to piece together, but after quietly awaiting the awakening of my bride of 42 years (opposites attract) she was able to construct it and instruct me in a matter of moments.
When i opened the box I found 4 slabs of wood, 3 different sizes of screws that were tightened by allen wrench
and a handful of different length dowells.
The first two pieces slid together and then the dowell rods were linked to the other pieces. Pieced together and laid of it's size the screws held everything together. ( that's about as technical as i get for explainations )
I didn't have a proper place to display it properly nor trees in a state of completion to use, but if you forgive me for that and just get a sense of how nice everything looks ( or can look when things are ready) I'll also post a few shots with eventual candidates.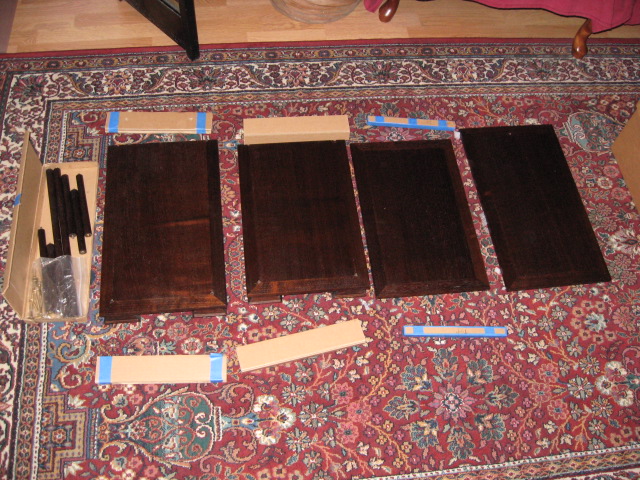 dick benbow

Member






dick benbow

Member






Mark Cooper

Member





Very nice stand and easy to store and transport also.

Billy M. Rhodes

Member






---
Permissions in this forum:
You
cannot
reply to topics in this forum