Hello dear friends,
I have just purchased a nice old chinese corky bark elm...now I will attach some photos for better explanation. There is a fairly large root that has come up from the soil that is not attached to the trunk....my question is, should I get rid of it? Should I train it for a second trunk? Im not experienced enough to graft it onto the trunk so it becomes a true nebari. Maybe il just leave it? If I cut i off will the badly affect the roots? I havnt really seen this before...please tell me what you would recomend I do to it so it is in harmony with the tree...i have not decided what to do and would love some suggestion as to what would look best! thanks in advance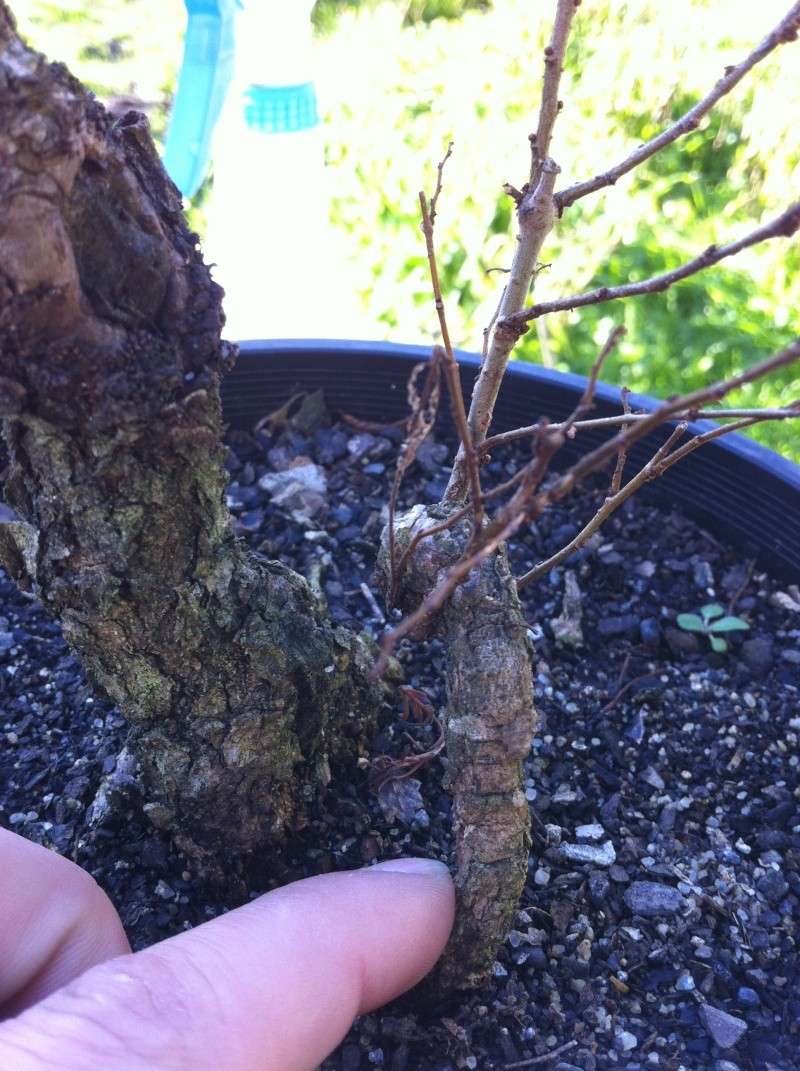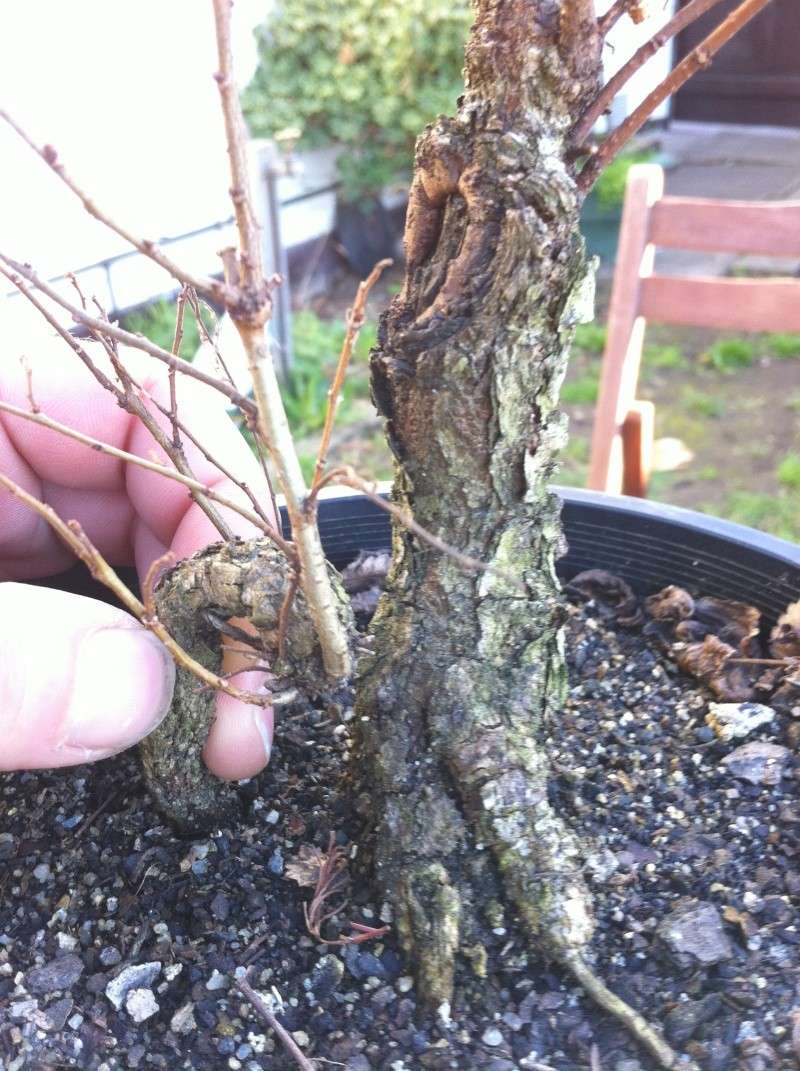 Fukien beech

Member





Looks like Oz in in its Winter as this Elm is without leaf. I suggest you cut the root as close as you can to the mother tree. There are plenty of roots beneath this point. Because there are shooots on the wierd root, you have another tree waiting to be separated. I notice you have a serious problem with the cut a bit further up. If you airlayered at the top of the cut, it would get rid of the inverse taper and the base would give you yet another tree.
Hi Will,
Thanks for your reply. Yes Melbourne is freezing...was happy to get some sunshine today though, hows the weather in Suffolk
. I picked this tree because it was a whole lot shorter than the other ones on sale. I actually thought that cut on the middle of the tree was good visually, adding character and age etc...which may just my demonstrate my inexperience in bonsai, but now you mentiontion it...it does look gloomy and kinda bad...may just go and plant it in a graveyard so it can properly look at home!
That weird root is not actually attached to the tree...maybe I didnt depict that properly in my photos, sorry. So you are suggesting to carefully remove it totally and start it off as another tree? hmmm good idea but il tell you...my fingers are already trembling

Fukien beech

Member





Sorry. With a second look I see it#s not attatched. If you repot it now, you may find it's a separate tree. The main tree is fine but the cut area may get more swollen as time goes on, making the problem worse. An airlayer will get rid of this problem in a short space of time as Elms root very quickly.
Weather is very hot in Suffolk but the days are now getting shorter.
Hot weather? I tend to forget what thats like! Arent you luck! Airlayer hey? So that will stop the swelling? ok well I nest get ontop of that...will let you know how I go many thanks

Fukien beech

Member






Similar topics
---
Permissions in this forum:
You
cannot
reply to topics in this forum