I have not posted here in sometime while concentrating on my efforts towards the Arbor Arts Collective...
But  figured I would share this here because it was on this forum that I found the potter who provided the vessel (Eric Cuipjers of the Netherlands aka the Nether Regions)
So, I have had the EC vessel for a couple years now and around the same time I acquired a 3 tree planting of Japanese Maples from a friend (the infamous Hippy Tom), BUT 2 of the 3 trees were DOA (and I was aware of that but the price was right for the live one), so i just stuck them into a big pot, used furniture wax on the dead ones and set them aside...
Fast forward to spring of 2018 here in Wisconsin, and we are getting fully gyped out of our so-called-spring, with temps averaging 10-20 dergrees (f) below normal, and to top it off, a MAJOR weather even landed on us with record amounts of wet heavy snow across the midwest ...
So, I was in the studio looking at things, and I came up with this pairing as a direct result of what was happening outside:
An out-of-seasonal composition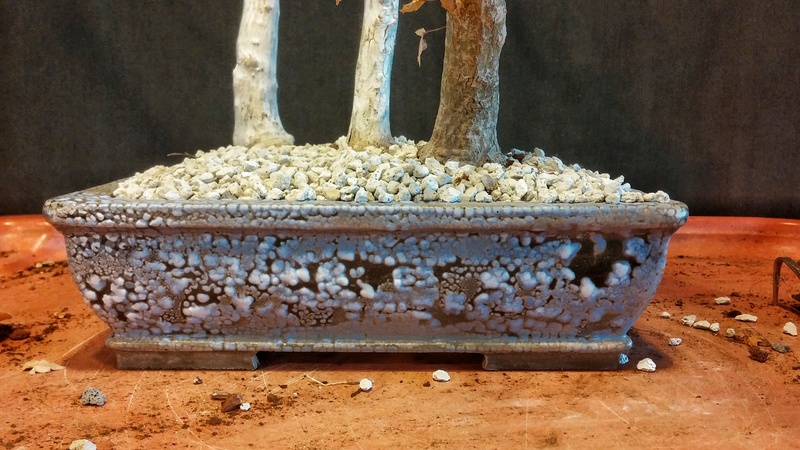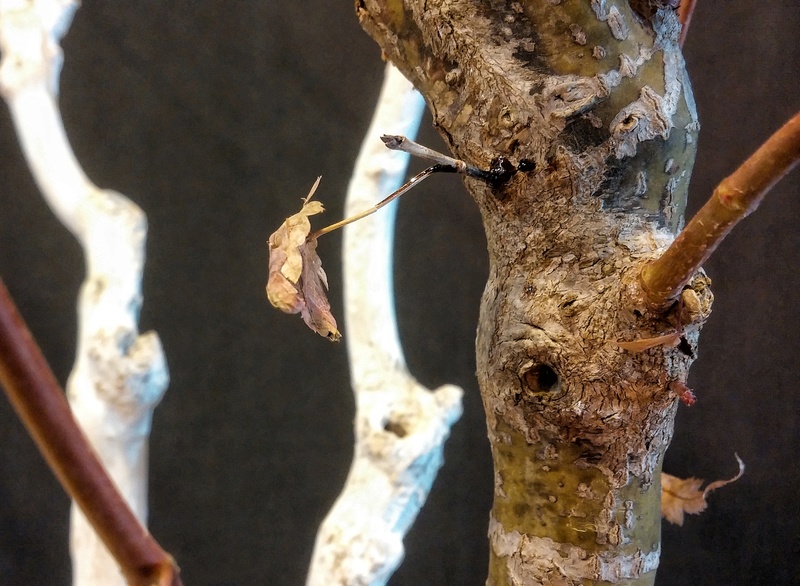 btw - i know this is not "bonsai" until i build a tree on the live 1 of the 3 (also part of why I posted here rather than under Members Trees - its not a "tree" yet !)
The dead ones are still really fused into the live one... And that one has ALOT of fine roots... so I am starting that one from scratch...
I am just gonna keep the 2 White Sentinels for a couple years to keep it interesting while I build a tree on that killer trunk...
_________________
AAC Original Milwaukee Wi. Chapter - North America
aka beer city snake
http://wiscobonsai.com/

Kevin S - Wisco Bonsai

Member





Eric's pot is great for drawing an icy-cold feeling. Your choice of planting surface cover adds to the chilled atmosphere. The two dead trees appear authentic. I am reminded of Dean Bull's "Burnt Forest" bonsai as both plantings suggest a story of facing adversity and loss. With a more permanent wood preserver, they could continue to add to the bonsai composition.

Chris Cochrane

Member






AlainK

Member





thanks Chris... Yes, I was contemplating keeping them around as long as they last...
the furniture wax is actually a good protectant too...


_________________
AAC Original Milwaukee Wi. Chapter - North America
aka beer city snake
http://wiscobonsai.com/

Kevin S - Wisco Bonsai

Member






Similar topics
---
Permissions in this forum:
You
cannot
reply to topics in this forum