I came upon this Jacqueline Hillier Elm at a local nursery this week. They often carry 4" potted dwarf conifers and occasionally a dwarf elm or boxwood. Most meant for planting small "Fairy Gardens" and the like, but are also wonderful shohin material. I picked up one of their 4" Hillier Elms last year for about $25, but sadly it didn't make it through the winter.
Now THIS week I walked in my favorite landscape nursery and suddenly...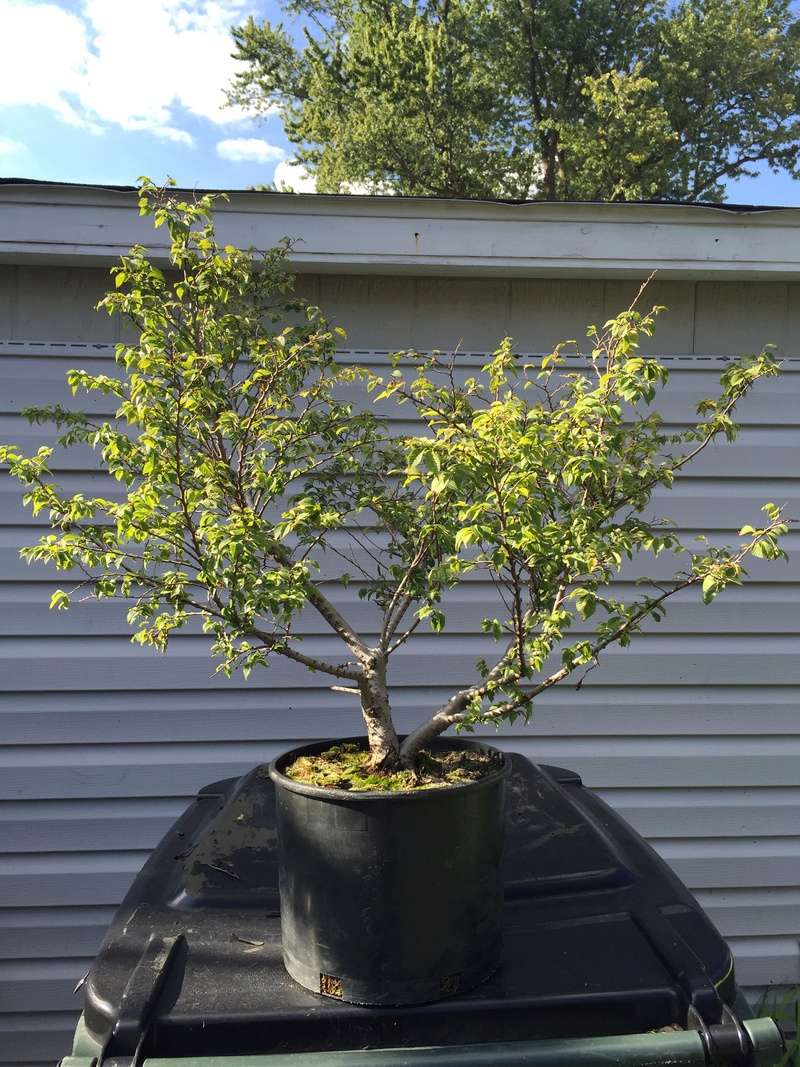 There she was... calling to me from across the gravel lot. I fell in love. I cringed with anticipation as I looked at the price tag and was elated to find it was only $40! I snatched it up immediately. Having several employees say "If it didn't sell soon one us was going to buy it!!"
The twin trunks are beautiful and naturally positioned. And it's hard to see through that moss, but she has wonderful surface roots as well. Once that's uncovered in the spring I'll get a better idea of planting angle, and choosing a front.
I wanted to share with you all this nursery gem, and to ask for any input. I plan to chop it back pretty severely in the spring and basically regrow her from the trunk. Something like this...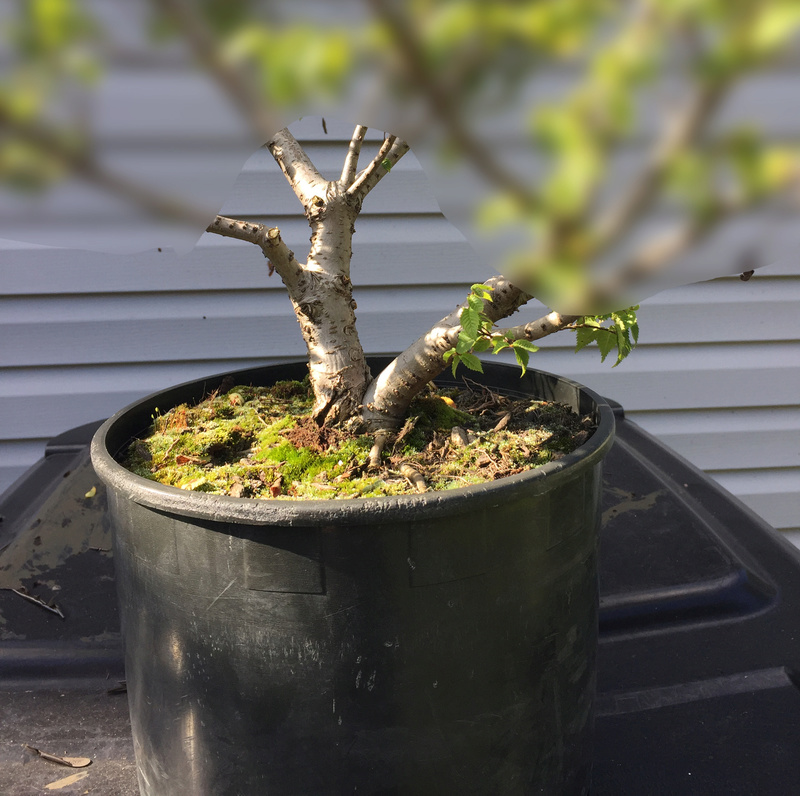 Here's a few more angles...
I would love to hear anyone's suggestions, advice or experience with this particular elm. Being somewhat in it's own category, how does it differ from other elm in terms of growth, maintenance or styling?
Thanks to all of you for all the wonderful information I've gleaned from the posts of this site. This is my first post of my ownn, so any input would be greatly appreciated! Peace! -Adam

AcerSai

Member





Very nice find. I like the fact that it appears to have some decent surface roots in addition to the basic trunk and branching. I like your plan, but think you may want to only keep 2 of the 4 branches at the top of the main trunk.
My experience is that they grow like weeds and bud back on old wood very well. They also take very well to repotting and grow very well after they have a little time to grow some roots.
I have attached a picture of my big one that I collected from a club member's garden in April 2014 when it was a bush about 2 meters or a bit bigger in diameter. We cut it back to a bit over 1 meter diameter and knocked most of the soil off the roots so I could get it home. I put into a box that was 28" (71 cm) square by 5" (8 cm) deep. with lava as the media. The bare picture is from March 2015 and you can see that it grew lots of small branches on all of the major branches. I airlayered most of the branches, but only 1 survived. This spring I root washed and repotted into a large mica pot and let it grow to gain strength. As you can see it has sprouted branches on the trunk. The trunk is about 5" (8 cm) in diameter and according to the club member it is now 12 - 13 years from a 1 cm diameter whip. Sorry if I hijacked your thread, but figured this might be the best way to show how strongly they grow. Sorry they are sideways, but they are vertical on my computer and I even tried uploading a rotated image.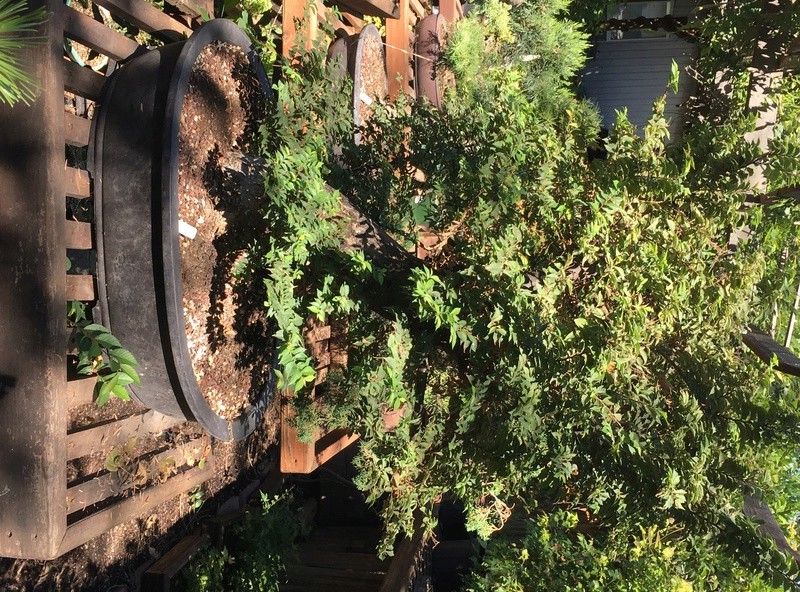 Yeah my plan when cutting it back was to choose two trunks, not four. I don't want that pine-like wheel of branches from one spot. So I intend to prune it back to nothing but a trunkline and basically regrow the tree from scratch. And from what you say, and what I've read, that shouldn't be too hard to attain in a relatively short amount of time. I grow amur and trident maples, and enjoy their quick development. My five needle pines and shimpakus test my patience a bit more, but will be worth it. hehe

AcerSai

Member





... and cuttings root very easily. I haven't tried cuttings bigger than a pencil, but I've had almost 100% success (late winter, just before budbreak)

AlainK

Member





_________________
"Espouse elucidation"
_____________________________________
my website

fiona

Member






---
Permissions in this forum:
You
cannot
reply to topics in this forum