Good morning all...
This is a tree that I recently collected:
As far as I can tell it is a Littlehip Hawthorn(?). I know very little about Hawthorns in general as they are not native to our shores and very seldom used for garden planting. A little has been gleaned from the net but the 'Spathulata' is seldom, it seems, used for Bonsai.
I would appreciate comments from anyone familiar with this species.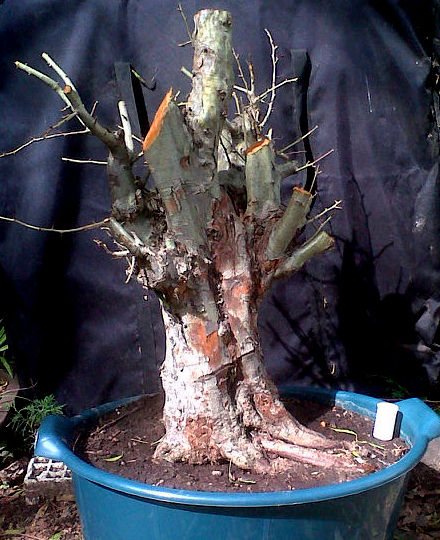 A rough idea of where the design may go:

Justin Hervey

Member





No idea about the species but this sure have tons of potential, I love it.

Poink88

Member





Justin,
I have some experience with little hip hawthorn, as they're native to the SE US. While the bark and wood color is similar to LHH, what else leads you to that ID? What other trees, native to your area, have these characteristics? Do you have a photo of leaves?
This is one of my LHH, I collected in '00 and developed over the last 12 years: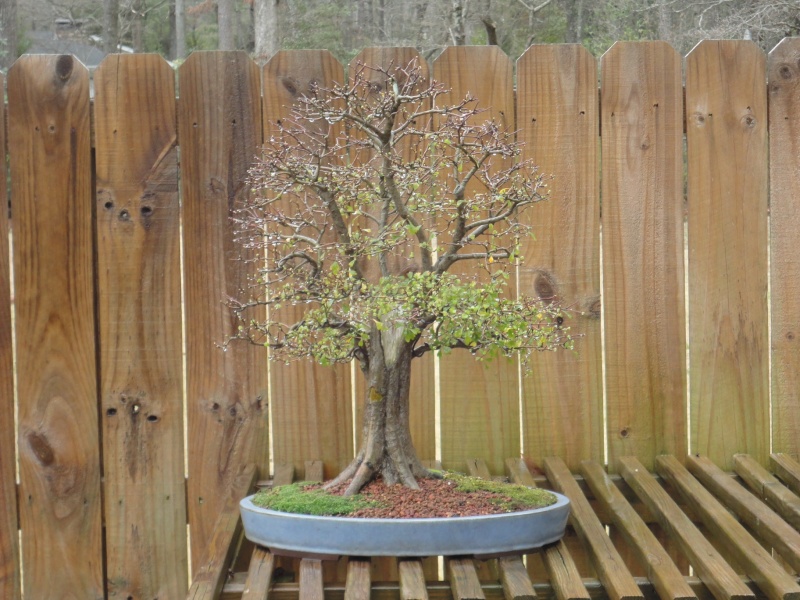 Brian Van Fleet

Member





Hi Brian
I am very happy that you replied to this as your post to another forum came up when I did a web search although without the images. Great tree by the way.
I am not convinced of anything other than that it is a Hawthorn, I identified the fruit and leaves earlier in the year.
The assumption that it is a Spathulata was also based on what I could glean from the net - specifically this bark image: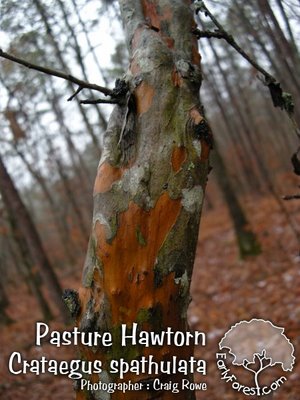 Maybe you could steer me in the right direction here.

Justin Hervey

Member





Let's see some photos of the leaves once it gets growing. Crataegus is a big genus, so it might be a challenge to positively identify the species, but we'll give it a shot.

Brian Van Fleet

Member





Thanks Brian, it has just started to leaf out so I should be able to post something with a week or so.

Justin Hervey

Member





A challenging material from a species that I love. I would like to follow its progression.
Good luck!

Sakaki

Member






Todd Ellis

Member





Right, here it is:
A month down the line and the tree is growing strongly, with new double buds pushing out on old wood from all previous die-back areas. I should be spoiled for choice on branch selection in the future.
The wide variety of leaf shape no doubt confuses the identification issue but maybe this is common with crataegus(?), and just the one flower for now but many more coming through, mostly in clusters of five or six.
Any ideas?

Justin Hervey

Member






Similar topics
---
Permissions in this forum:
You
cannot
reply to topics in this forum