I found this A. palmatum,"Bloodgood" in a discount bin at a local nursery. The tree had four very long "straightish" branches coming off of the main trunk; each branch was approx 30 inches long with no taper (unusual growth for a maple of this sort). I decided to do wire-practice with it and potted it in this unique Dale Cochoy pot. My "vision" was to create the illusion of five branches with four... and somehow make them unify. The picture doesn't show the depth of the branches which 'rollercoaster' around each other. I like the color of the leaves and branches with Dale's great pot.
Comments welcome - I am classifying this as a fantasy-type tree; more of a Penjing feeling.
Thanks,
Todd
The maple:

Close-up to show Dale's pot:

Todd Ellis

Member





Todd,
In time it will end up like the fantasy style trees of Law, Cram, and Vev. I like the pot as well. Good luck with it.

Todd

DreadyKGB

Member





Thanks Todd. You're right, it is similar; not as elaborate. I like the coiled styles and remember that thread. Thank you for your comments and reminder of the other posting.

Best,
Todd

Todd Ellis

Member





It reminds me of fireworks going off. The leaves seem as though they are almost floating in mid air. You have created a very interesting effect.

PeacefulAres

Member





now you can find beautiful, but after two years it will be how.
I find that it is just the current effect
There is no future.
you need to research.

tap pi lu

Member





the most important word in your title is fun
for me it is the headcorner stone of my practice of bonsai
and i find your tree is full of it
but you have to know that maple is not the most easy in this style...but possible
anyway well done for your attempt to push the limits forward
...with fun..
a malus"golden"
[img]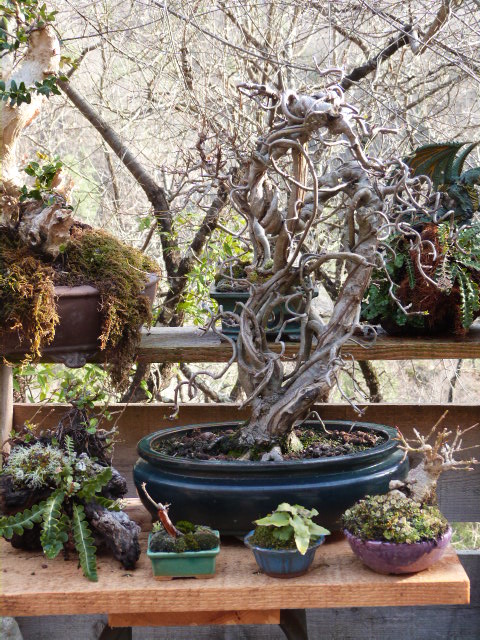 [/img]
a japanese maple
[img]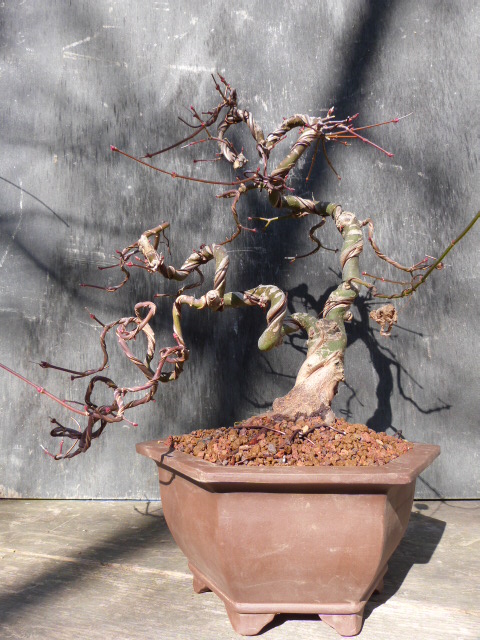 [/img]

cram

Member





Hi Cram,
I envision my maple to be wire scarred like your in the coming years to add character and interest. Like ll trees this is a work in progress and I am having a love affair with "fun with bonsai!"
Merci,
Todd

Todd Ellis

Member





yes , very funny
it's very hard with palmatum, but veryr beautiful
great

vev

Member






Similar topics
---
Permissions in this forum:
You
cannot
reply to topics in this forum