Hi everyone,
I picked up a deciduous magnolia last fall, variety
x loebneri
"Leonard Messel" (a cross between
kobus
and
stellata
). It's in bloom now (beautiful...and quite fragrant) so I'm going to have to make some decisions soon. The plant is not overly large, trunk base about 1.5"...so I'm trying to decide whether to plant in the ground to let it get larger, or chop back and use what I've got. Leaning toward the latter. Anyway, if I cut it back, I hate to waste all the beautiful top growth. Has anyone had any success rooting fairly large (3/4 inch) cuttings of this type of magnolia? I could also layer it, but then I'd essentially lose a season of design/growth. If anyone has experience with these, please let me know!
Chris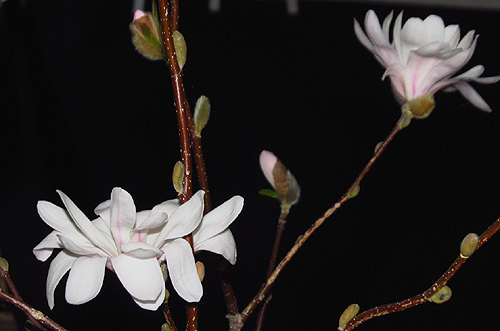 coh

Member





airlayering on a a big trunk ( 2 inches ) is a good ans fast solution, better than rooting,because magolia creates a lot of roots with airlayering, for the soil, use only pure kyriu.

abcd

Member





I wish I had an answer for you Chris, I don't know. But boy, beautiful flowers. I have a Jane Magnolia that has buds half the size of yours and no flowers. Maybe because I potted it up earlier this spring from it's nursery container? Either way, with that, and no flowers on my Chojubai Quince has made my spring a bit less dramatic than yours
If it were mine, I'd prob. air layer a 3/4" stem if you really wanted it. Hopefully someone with more experience will give you a better opinion.
Again, very nice Magnolia Chris!
Chris

Fore

Member





[img]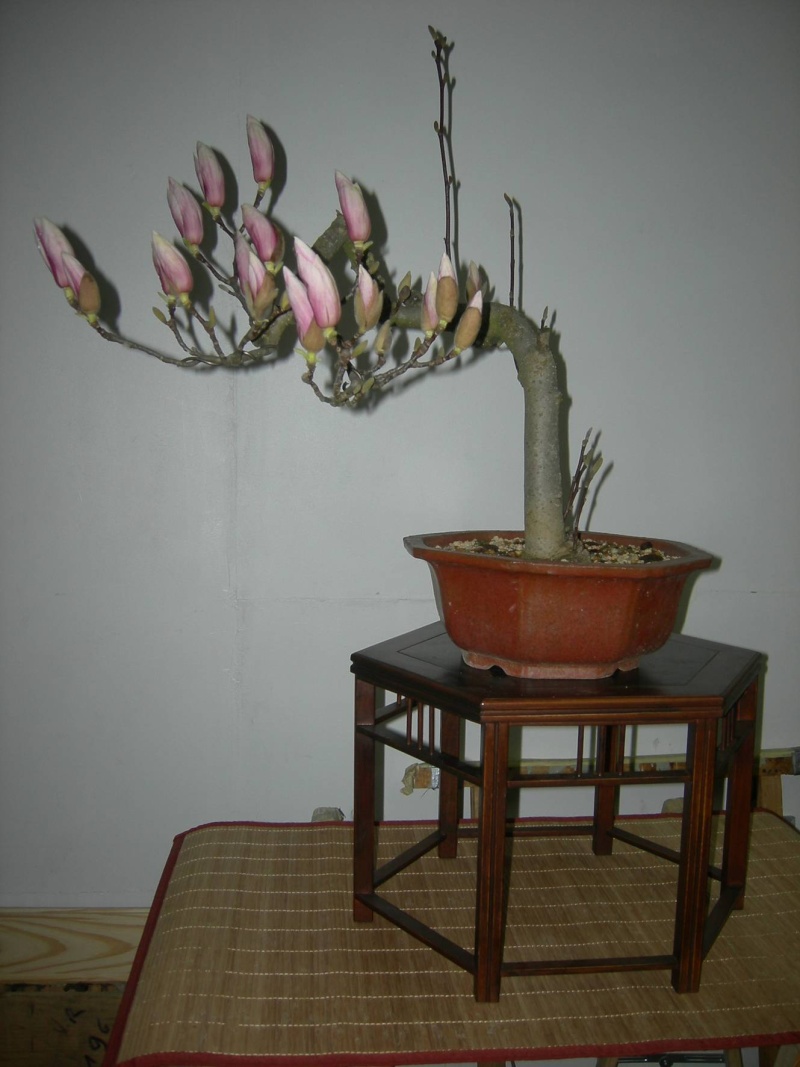 [/img]

abcd

Member





abcd, did you create that tree from an air layer (and what variety is it)? Love the number of flowers on it!

I guess the lack of responses indicates that most people don't have experience with magnolias. I haven't decided what I'm going to do yet...probably going to just cut it back and try rooting some of the cuttings. Most of what I've read online suggests that early season "hardwood" type cuttings aren't the best way to go but I will report back if I have any success.

coh

Member





Hello,
I do have no experience with magnolia layering, but i know it is been done with the skirt method
in early summer.
Sunip
This bonsai was created with air layer , six years ago, air layering in april with sphaignus in black plastic closed big bag , air layering was cut in october same year .
Variety : magnolia gresham royal crown , all deciduous magnolias varieties are "gresham".



abcd

Member






Similar topics
---
Permissions in this forum:
You
cannot
reply to topics in this forum