Herbert A

Member





Very bold cut back, how well do they leaf reduce? I have an English Oak from a seedling and I'm begining to wonder how to reduce the leaf size.

Orion

Member





Hi Orion,

the leafs are smaller now. And this kind of oak is called Quercus pubescens. This oak has smaller leafs.

ciao
Herbert Aigner

Herbert A

Member






Andre Beaurain

Member





Thanks Andre and Herbert.

Orion

Member





update
at the last repoting i could not plant the tree in the right Position because there was a thick root under the trunk.
But 2013 in spring i repotet the tree again an could cut the thick root.
At the same time a graftet a root that grows under the trunk. This root had not a good Position.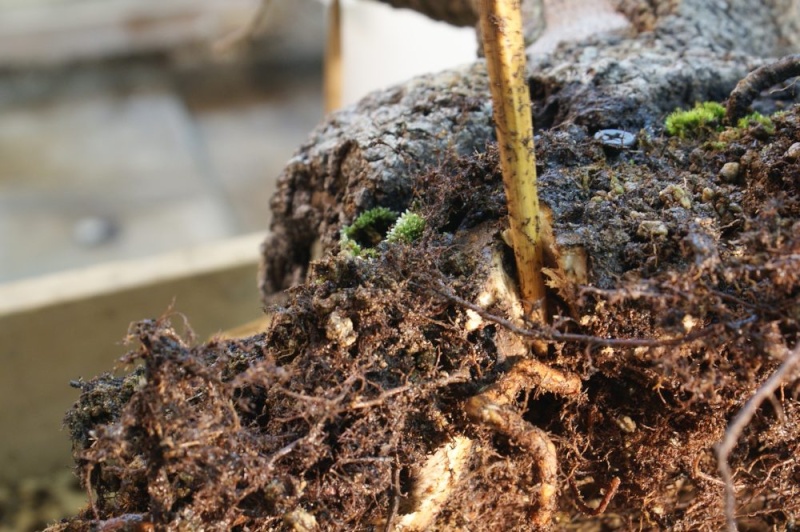 It is important to fix the root exact to the cambium that it fuses as fast as possible.
Now the tree is in the right position. The next years just grow and cut.
Hope you enjoy
Herbert Aigner
By the way.
On 6. and 7. June we have in Hallein again a great exhibition. The "International Bonsai- and Kusamonofestival Hallein 2015" Hallein is near to Salzburg.
On 2000 square meter we have 24 Dealers and a really big exhibition. Look here:
www.bonsaisalzburg.net
just klick on the Folder to come to the homepage of the exhibition.

Herbert A

Member





as orion said: "a bold cutback" indeed !

but nice results !


Kevin S - Wisco Bonsai

Member






Herbert A

Member





my goodness !!!

beautiful !!! and great leaves too !

what type of temperatures can these tolerate do you think ?

Kevin S - Wisco Bonsai

Member






Similar topics
---
Permissions in this forum:
You
cannot
reply to topics in this forum