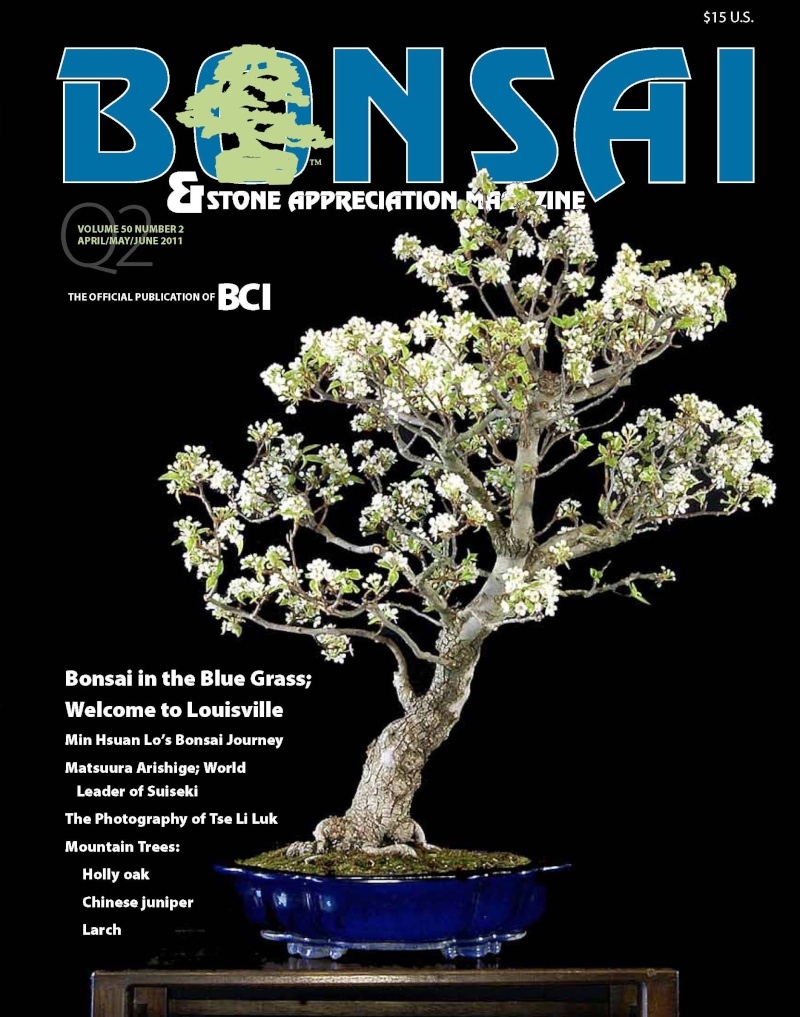 Bonsai Clubs International - Outstanding offer Electronic Magazine and full membership $19.00US
Since you are reading this on an Internet Forum, you are already predisposed to receiving electronic content. Well now, BCI has introduced an electronic membership at the bargain rate of $19. Of course you can still join and receive the paper version of the magazine, but shipping the magazine has gotten costly, especially shipments that cross countries' borders. If you are comfortable reading an electronic magazine, the BCI electronic membership is for you. Having been an IBC participant for years I believe IBC members would really enjoy the BCI content and membership.
BCI has introduced an electronic magazine that will not only bring the fabulous features of the BCI renowned magazine to your desk top at a fraction of the price but also give you all the fabulous benefits of the organization membership for the low – low price of $19.00.
Other BCI membership benefits include access to our conventions and BCI trips to exciting global destinations, BCI sponsored competitions and grants, ability to be listed on the BCI artists register and a chance to enjoy the fellowship of like minded enthusiasts. The collective BCI membership represents a major force in the global bonsai scene and by joining BCI you can help us promote the wonderful art of bonsai and stone appreciation. Please consider joining today.
Initially we will distribute the magazine via email as a PDF file which is of fabulous quality that you can read and enjoy on a computer. Future plans are that within a short period it will evolve into an on line magazine – book – more details to follow.
Save the environment and enjoy Bonsai.
Visit the BCI web site for more details
http://www.bonsai-bci.com/membership
Why wait join now - $19.00
Visit the web site and either email the completed form to the BCI business manager or use the new PayPal option.
Thanks.
Rob Kempinski
President, BCI

Rob Kempinski

Member





Hi Rob,

This is a great notice for all people who live outside of USA.
Best regards,
Alejandro

abedini

Member





_________________
"Espouse elucidation"
_____________________________________
my website

fiona

Member






---
Permissions in this forum:
You
cannot
reply to topics in this forum