+11
Pavel Slovák
Rob Kempinski
Marija Hajdic
gordonb
coh
Nik Rozman
Ian Young
Smithy
Brett Summers
Kev Bailey
Ed van der Reek
15 posters
Page 2 of 2 •
1, 2

Yes Will,the structure is much better now.
And next year it will be re-potted in a handmade pot,specially made for this tree
I will show it in his new pot next year.
Greetings Ed

Ed van der Reek

Member





You can see it also on my youtubechannel
https://www.youtube.com/user/EDBONSAI?feature=mhee
Gr Ed

Ed van der Reek

Member





Update Smokebush 2012
Gr Ed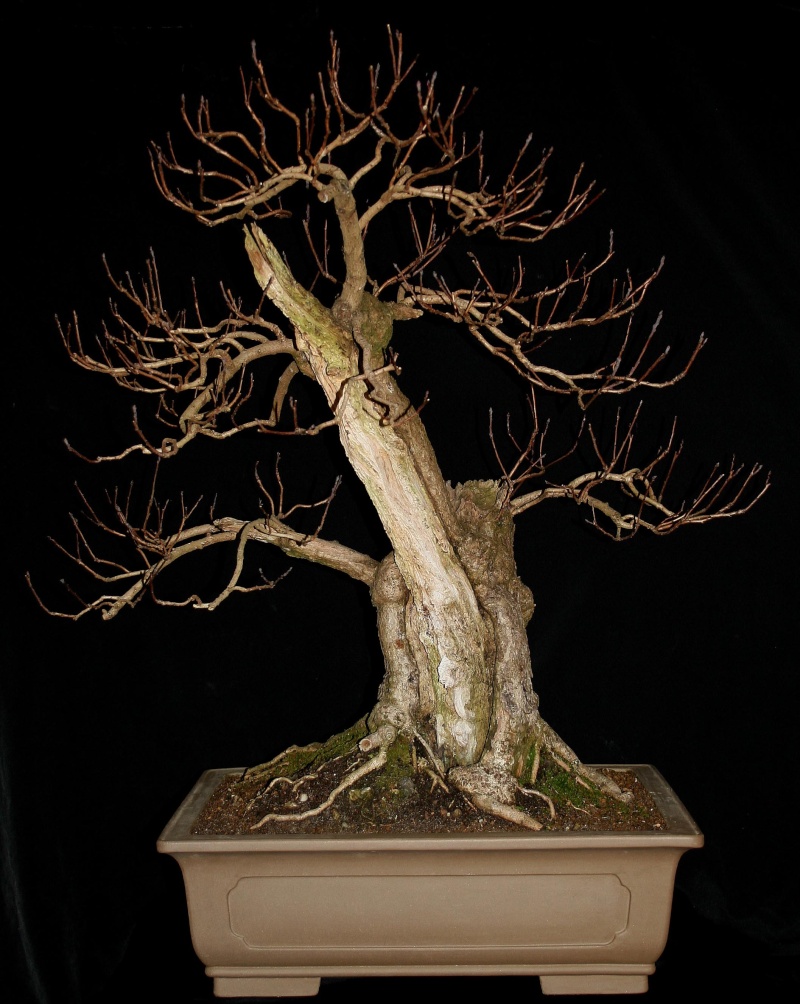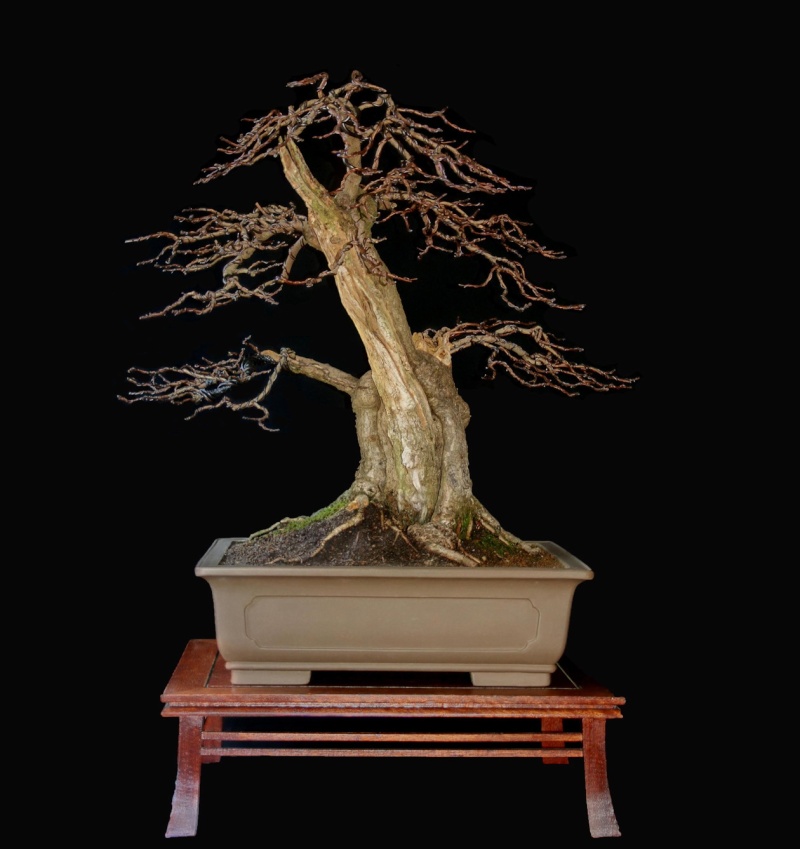 Ed van der Reek

Member





Wow, I never though of smoke tree as a bonsai, I am interested now. The burl from this tree's root (known as chittam burl) is one of my most sought after piece before...now my hobbies are making a connection.
Last edited by Poink88 on Sun Mar 11, 2012 1:52 am; edited 1 time in total

Poink88

Member





Smoke tree is also something I never considered too seriously until I saw this thread and saw some 5 gallon pre-bonsai specimens for sale last fall, but this definitely gives you a good Idea of the size that is necessary to make a convincing image with those leaves.

-Jay

drgonzo

Member





ED,, Wour smoke bush is looking beter and better !! you have a nice tree comming along..i really like the last picture,,,good job....take care john
Love this tree...looking forward to seeing how it looks in leaf this summer.

coh

Member





Picture is looking good Ed! But still your smokebush is looking much better in real live! With a few more years of work on the branches and the finner ramification and then your Bonsai will be a pretty unique show stopper!
And now I have to get back painting all my Bonsai benches!
Cheers,
Hans van Meer.

Hans van Meer.

Member





Here a Update from this tree,I really like it this year in full leaf.
Next year I will place it in a better pot with the right size of height and coulor.
Gr Ed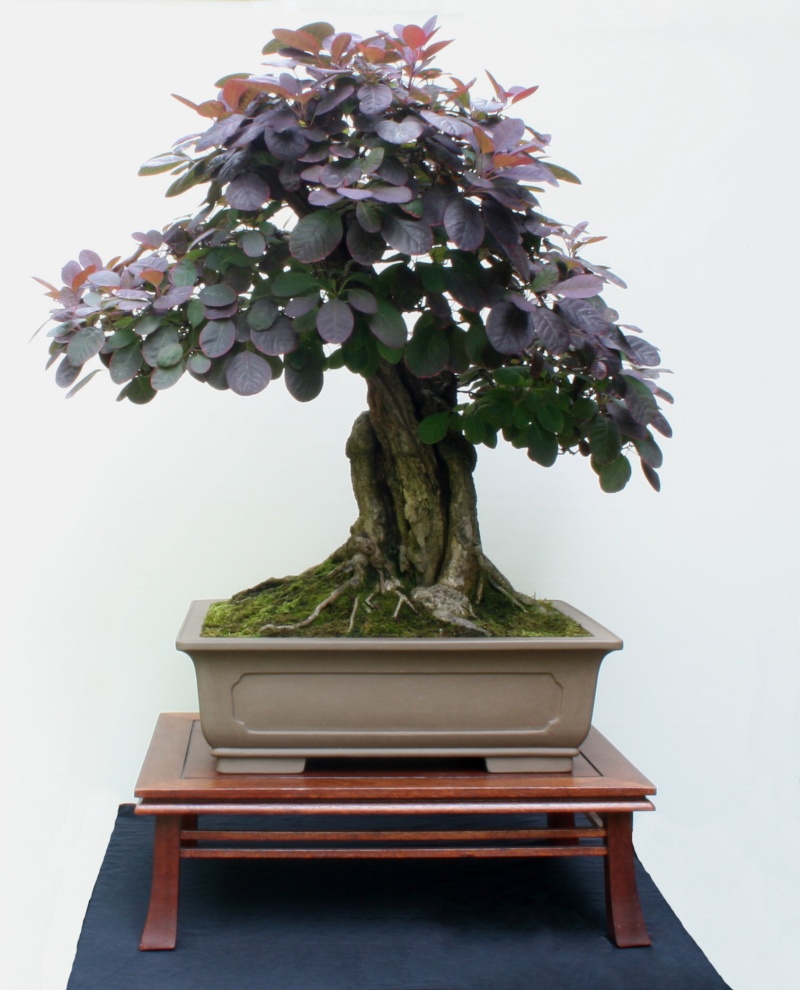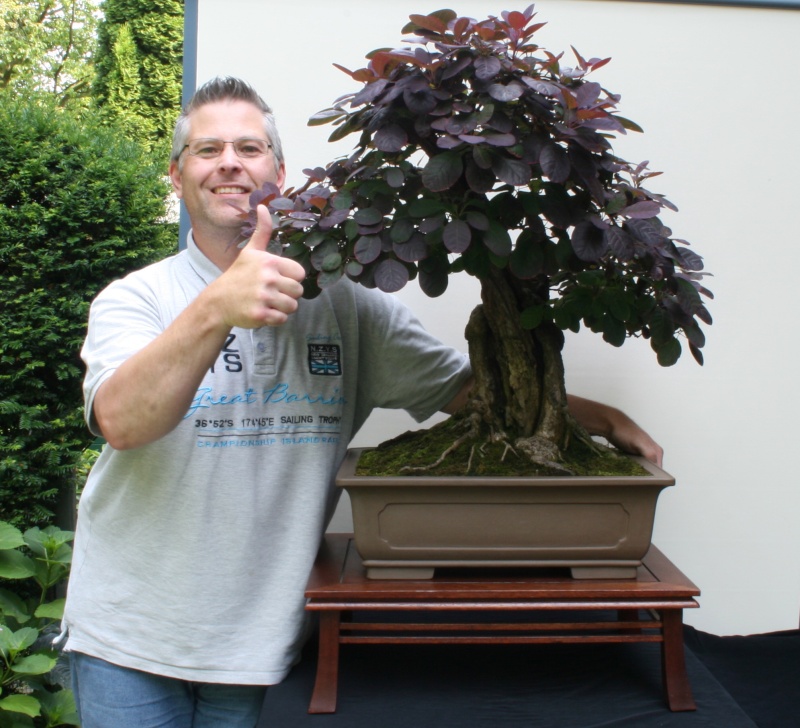 Ed van der Reek

Member





Page 2 of 2 •
1, 2

Similar topics
---
Permissions in this forum:
You
cannot
reply to topics in this forum