Hey all,
Here's a smokebush that had been attacked by borers in my landscape so I killed them off and in spring 2013 dug it out for bonsai purposes. It grew well the last two seasons, even being out completely unprotected last winter through -45F weather. With the large grow pot and height I really didn't have anywhere to give it adequate protection so I left it out. It is quite large (almost 5 ft) and has gotten a bit lanky. I have found that it backbuds well when pruned. I am still learning about the ins and outs of its growth habits. I am thinking some style of literati. Any suggestions on style, pot, horticulture, or anything else would be great.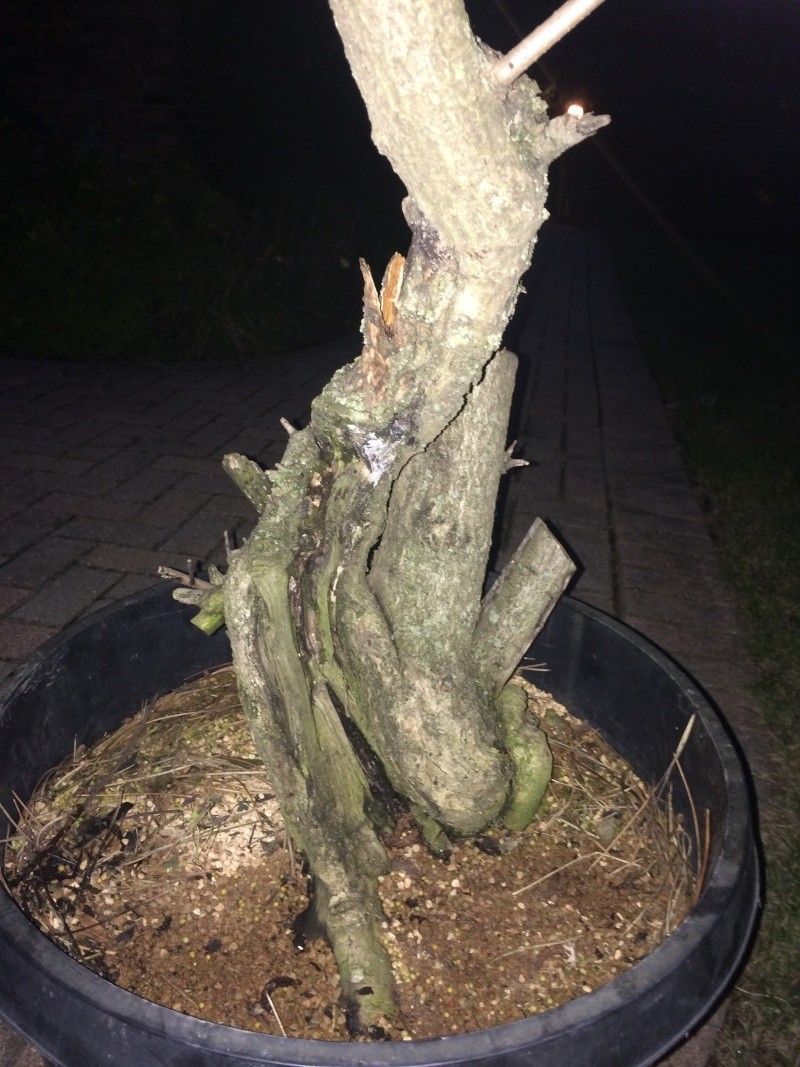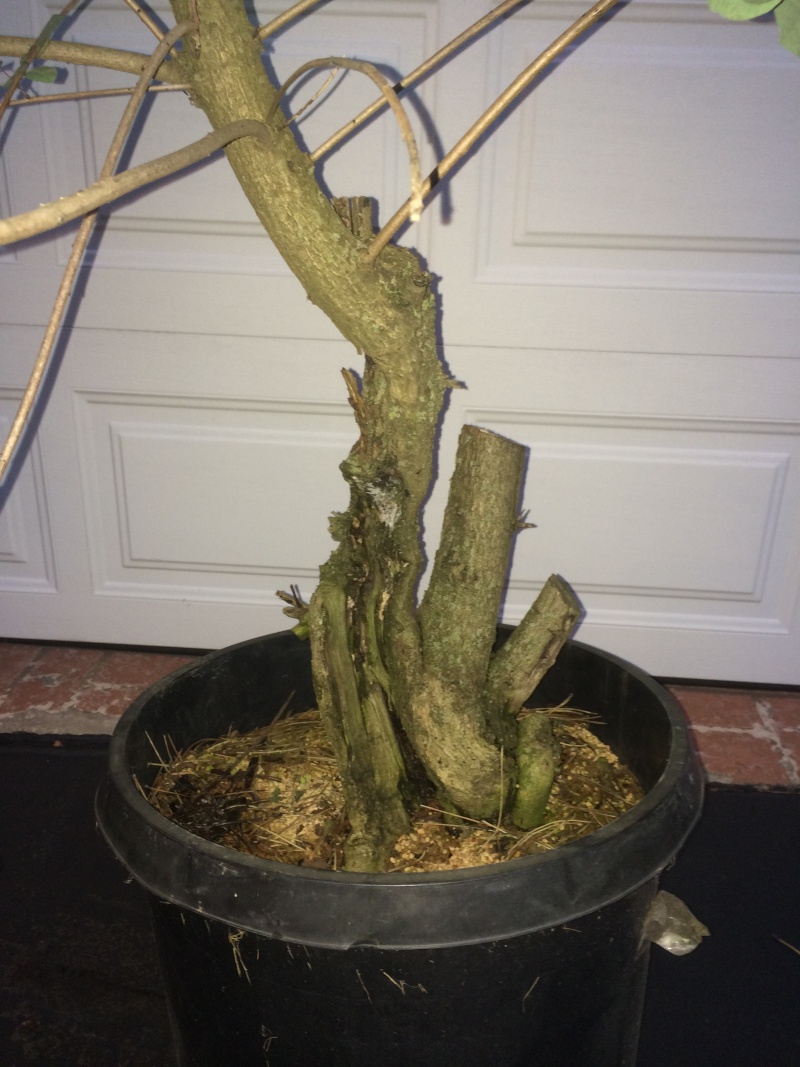 Todd

DreadyKGB

Member





A lot of character from the roots to the first branch. Cool material. I know nothing about the horticulture of smokebush, but I have seen photos and live in person a few over the years that were great. If it were mine in spring I'd chop it withing an inch or two above the first branch and see what it does. I would consider removing back buds that sprout in the 'interesting' section of the trunk. You don't want to hide all that cool movement and borer damage - it looks cool. Nice material, worth putting a few years of work into it to see how it develops.

Leo Schordje

Member





I have a small one which was a side shoot of a larger landscape one that had its own roots so I potted it up in 2010 and let it grow.  It grew slowly but I potted it up in the spring of 2013 - sorry no recent (2014) photos.  Only 4 years experience with one plant so not a lot to go on for you .....only that I've kept it alive.
Its in a combination of pumice 70-80% and sifted bark 20-30% with a top layer of pumice fines and sphagnum moss as I was trying to stimulate root growth in the upper layers.
Here it is in 2010 and 2013.
Good luck with yours.
Cheers
Graham

gman

Member





In the close-up picture there is a small bud at the base of a young branch, right at the top of the photo. That bud, and all that grows from it, should be what the entire bonsai is built from. The most interesting part of the trunk is the base, so you build the tree around that, not plonked on top.
Thanks for the feedback. I'm excited by the potential with the nice trunk line. This doesn't seem to be a species that is often used for bonsai. I have found that the leaves can reduce quite well. I am still learning as I work this one but plan to take it slow. To start I will try styling it with a few of the lowest branches, but will work toward Colin's plan of growing out a new top from the lowest bud. I think my biggest challenge will to be creating a plausible literati that is not styled like a conifer. I have been looking at this one for two seasons now trying to decide on the next steps for styling.

Todd

DreadyKGB

Member





Y'know, if you cut through the main trunk just above that branch with the bud, yu'll almost certainly get a surge of new growth from the lower trunk, which will give you many more design options.
I know, I know but I'm nervous about it. I was thinking to try and push the growth lower slowly. In my looking around at these in the landscape they tend to have very straight boring trunks so I don't want to over do it. We'll see what I have the stomach for next spring.

DreadyKGB

Member






Similar topics
---
Permissions in this forum:
You
cannot
reply to topics in this forum