Hey All,
Here's a Ficus Microcarpa that I have had for around 18 months. Initially it was an ugly stick in a pot which I bought for cheap, now I think it has more potential.
6 months after purchase.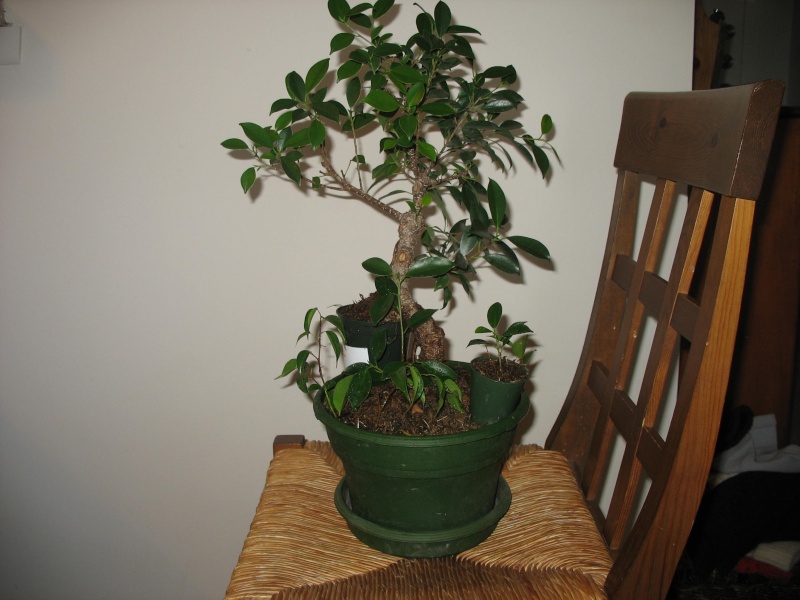 Lower half after cutting.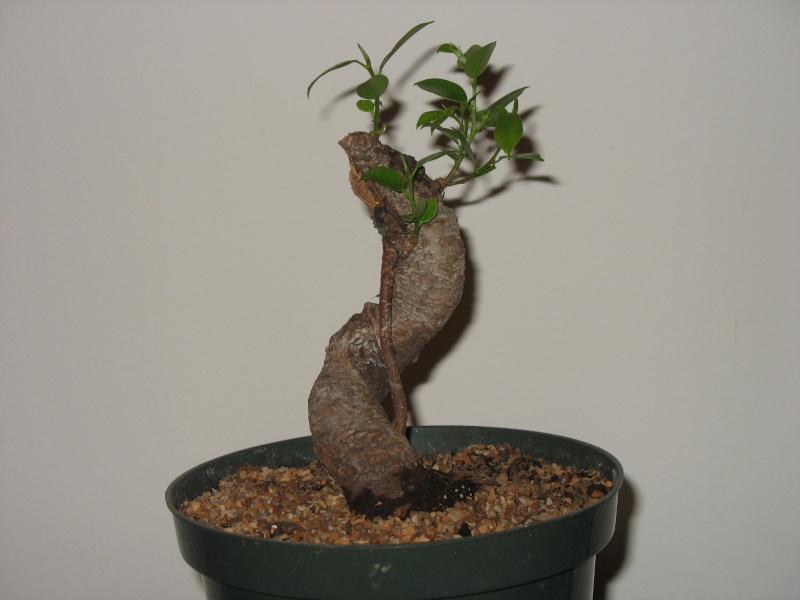 Upper half after cutting
Lower half today. I may graft a branch on the outer side of the lowest curve but I'm not sure yet.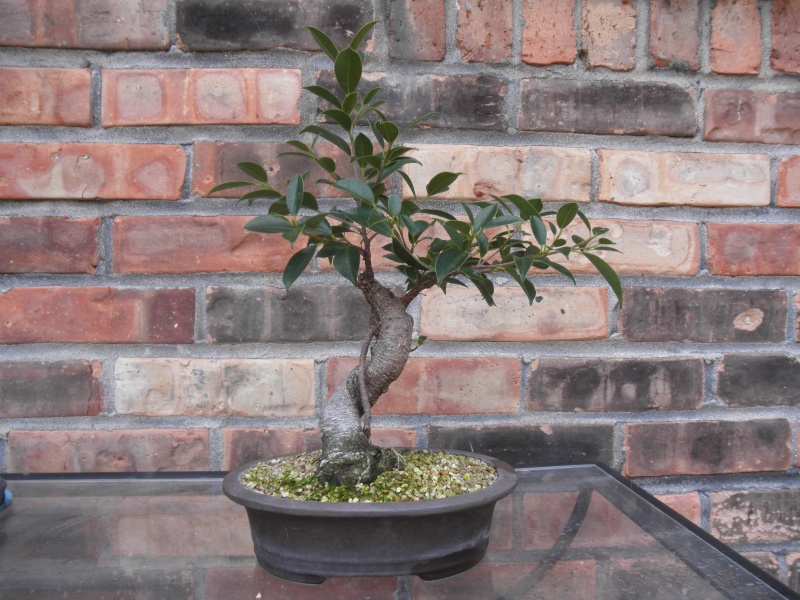 Upper half today.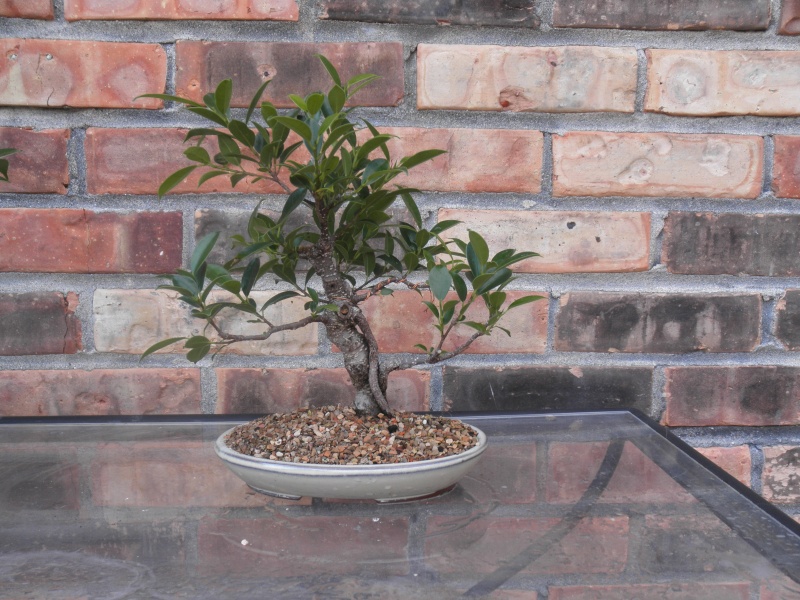 I will continue to let it grow until next season and then do a full wiring and see what comes of it. I'd appreciate any feedback.
Todd
P.S. This originally began in another post but I wanted to consolidate it.

DreadyKGB

Member





Todd,

I think they are both starting to look good. I like the low branch on the "top half" but I do think I would graft one on the "bottom half." I think it might take away from the character of the trunk.

Did you air layer the tree before separation, or just cut it? What time of year did you make the separation? Did you have to shorten the aerial root on the "top half" before or after the cut?

Jon
Jon,
I took the top as a larger cutting, although initially I had planned to airlayer it. Before I cut it of I cut the aerial root back and allowed it to reroot into sphagnum moss. I did all this in late winter around March. When I repotted I made sure to trim the air root back more than the rest of the roots so it doesn't become too strong.

The result is better than the original tree but neither is spectacular, it has been more of an experimental tree for me.

Todd

DreadyKGB

Member





Todd,

Thanks for your response.
I was unsure whether a large cutting would survive outside of the growing season until I saw your tree.

Do you use any supplemental lighting in winter?

Jon
That large aerial root is going to cause reverse taper. The root begins to feed the trunk above that point and the trunk below slows or stops growing.

Billy M. Rhodes

Member






---
Permissions in this forum:
You
cannot
reply to topics in this forum