Here is a video in which Bill Valavanis discusses his current summer bonsai displays. I hope that you enjoy it!


I was just there last weekend. The display is no more but the arboretum is nevertheless amazing to walk through.

Cullen Wegman

Member





Amazingly enough, the displays change weekly as Bill gets the time. What you are seeing are the displays of this week, the video being taken on July 14, 2011.
My bonsai displays generally change daily, according to what looks good, how I feel or who is scheduled to visit my garden. It's raining right now (and we need it badly) so I have no idea what will look good to greet my "Senior Crew" who will come to assist me today. Perhaps I'll post images from today's display later on, after things dry off. Bonsai do not photograph well when wet because the bark and other details are not clear.
This Japanese hornbeam looked pretty good a few days ago, in peak fruit. Perhaps I'll display it today.
Bill

William N. Valavanis

Member





The Japanese hornbeam looked good, not too wet so I brought it into my studio for display in the formal tokonoma alcove. Then I brought in some smaller bonsai and grasses for the other side of the room.
Enjoy the bonsai. My Senior Crew and two visitors from Erie, PA and Buffalo, NY seemed to like them. They are now all back outside and well watered.
Bill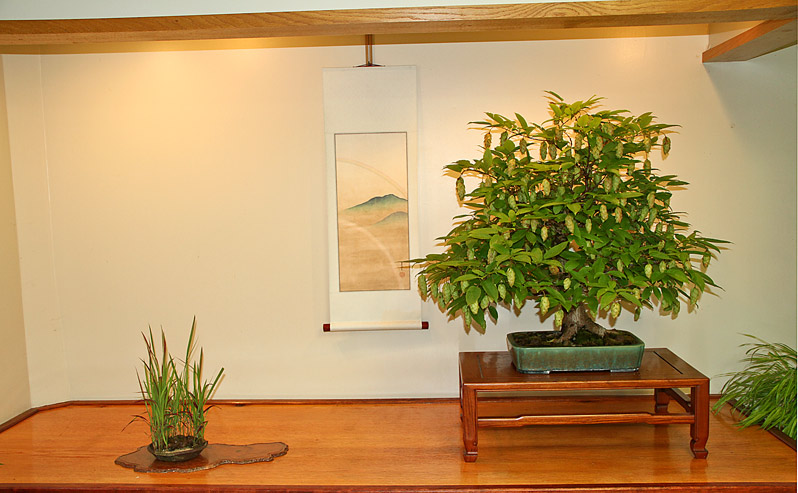 Tokonoma view: Japanese hornbeam and Blood Grass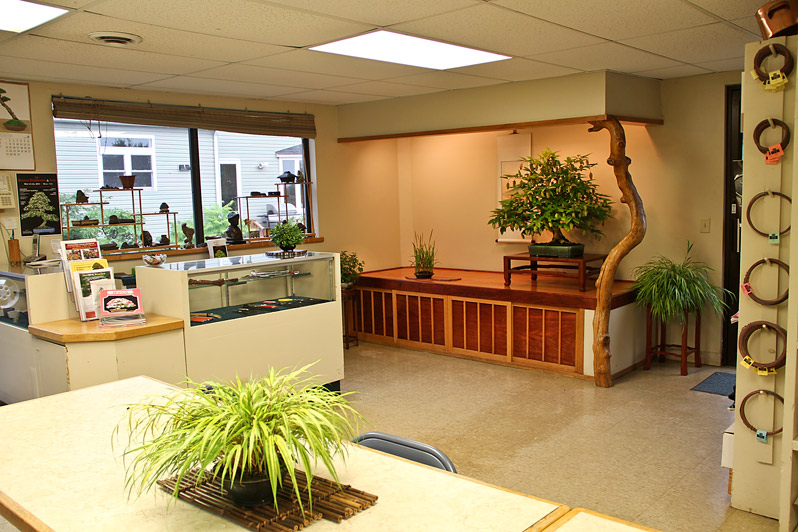 Front view of studio
Front view of studio from back
Summer display of small and shohin bonsai:
Virginia creeper, Golden dwarf hosta, Dwarf goatsbeard, Crabapple, distant mountain stone, Dwarf wisteria & Little Gem dwarf spruce. Japanese forest grass (Hakonechloa macra)

William N. Valavanis

Member





The display really feel like summer. Well done.

The fruit on that hornbeam really amazes.

Rob Kempinski

Member





Beautiful summer display Bill. As well as I like your Tokonoma design and studio.

Best regards
Morten Albek

---
Permissions in this forum:
You
cannot
reply to topics in this forum