Hello all,
I've been growing these on my Belgian windowsill. Both are about 7 years old now. No flowers, of course, but they grow well, and I enjoy them.
I've been pruning them both. Delonix gets HUGE (more width than height) and the Tamarind looses a lot of leaves over winter. Pruned back, they spring into action again quite quickly.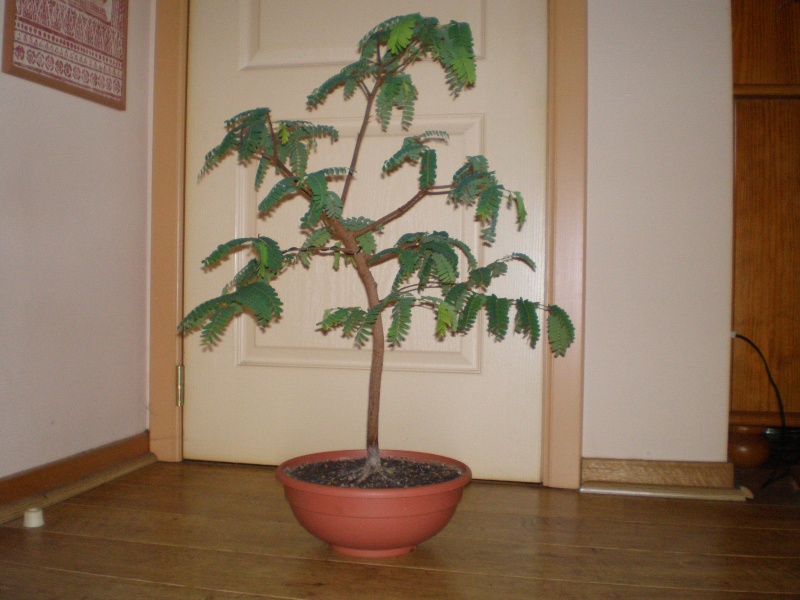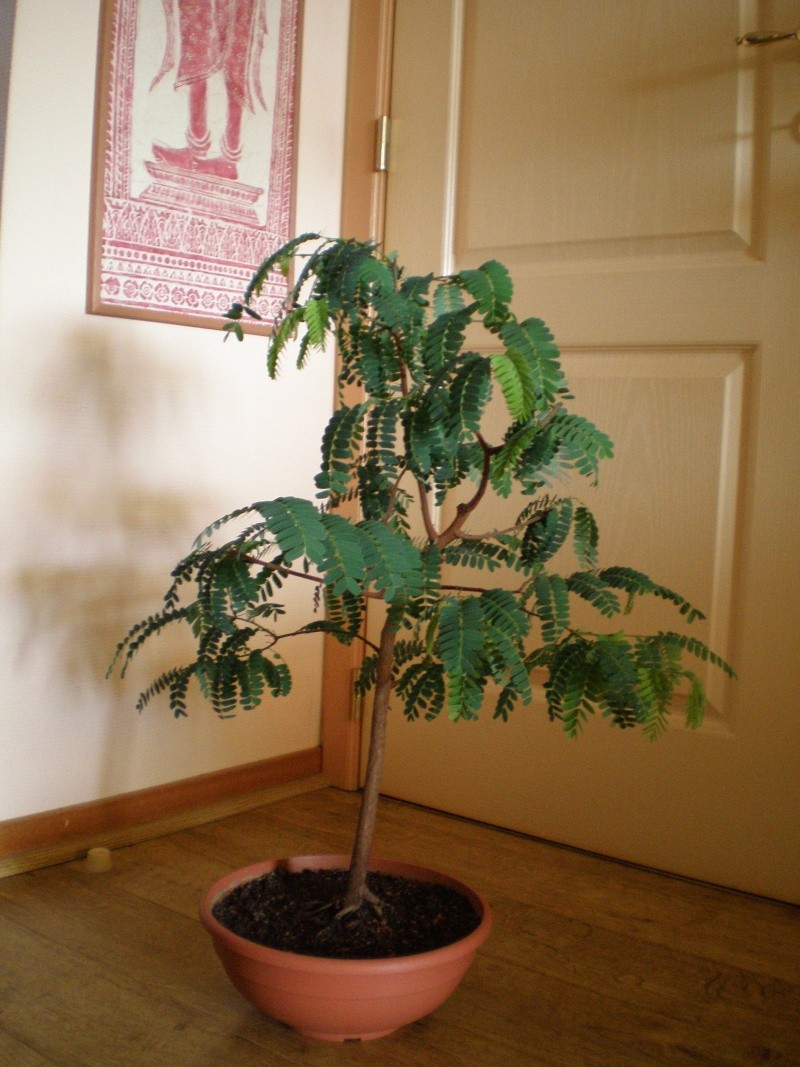 and the Delonix Regia: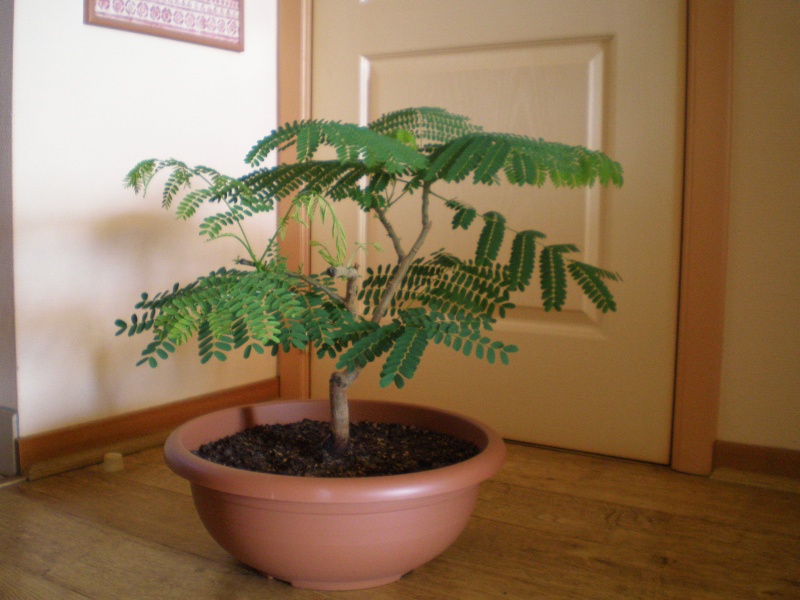 Comments welcome....
Anne
Hi there... I really like them! I am trying to train some delonix as well... they grow quite well and quickly. I havent had luck finding any tamarind seedlings so have planted a few seeds. Can you give me some tips on pruning the delonix? I may trunk chop one of my plants but am not sure how well it will back bud.

I will post some pictures when i can.

Abas
Unfortunately Delonix do not make a good bonsai unless you are going to create a very large tree. This is because of their long twice-pinnate compound leaves. You will also never get them to flower unless once again you are creating a bonsai that is at least 6-7 ft. tall.

Lazaro Quintino

Member





Thanks for your comments.

Abas, I wouldn't do a trunk chop too low down. The way I do it is prune all branches back, but leave one in tact, with leaves on. Once the shortened branches start budding, I shorten the one I left. You can see in my first picture that the pruned branches are sprouting and the one I left is still on the plant.

I am aware that Delonix Regia is not ideal for bonsai. My tree is now about 60 cm high (23 inch) and about 100 cm wide (43 inch). The tamarind is about 90 cm (35 inch). I'm happy with them as pot plants as they often are a topic of conversation.

Anne
I am aware that Delonix Regia is not ideal for bonsai. My tree is now about 60 cm high (23 inch) and about 100 cm wide (43 inch). The tamarind is about 90 cm (35 inch). I'm happy with them as pot plants as they often are a topic of conversation.

Anne

Hi Anne,
Your tamarind tree looks alright, if you say that it is now 7 years old, perhaps in a year or two it will bear fruit .am afraid Lazaro is right, delonix regia is not a good bonsai material.

regards
ka pabling

Ka Pabling

Member





Thank you, Ka Pabling, that is something to look forward to!

Anne

---
Permissions in this forum:
You
cannot
reply to topics in this forum