I have a friend who just opened a bonsai nursery and needed some help getting some of his trees up to par for selling. I told him after spotting these two shimpakus in a phoenix graft style, that I would like to see if I could improve on them somewhat. I took them home and began the work almost immediately. Really all that was needed was some good wiring and some good clean up on the foliage. The pics show the before and after with the befores on the left side.
On the bottom pic, the after pic shows my styling after the tree was turned about 45deg. I especially like the way that one turned out .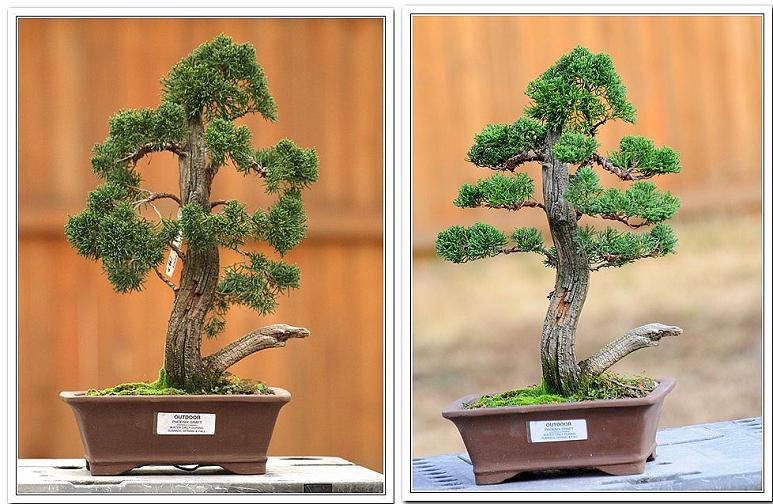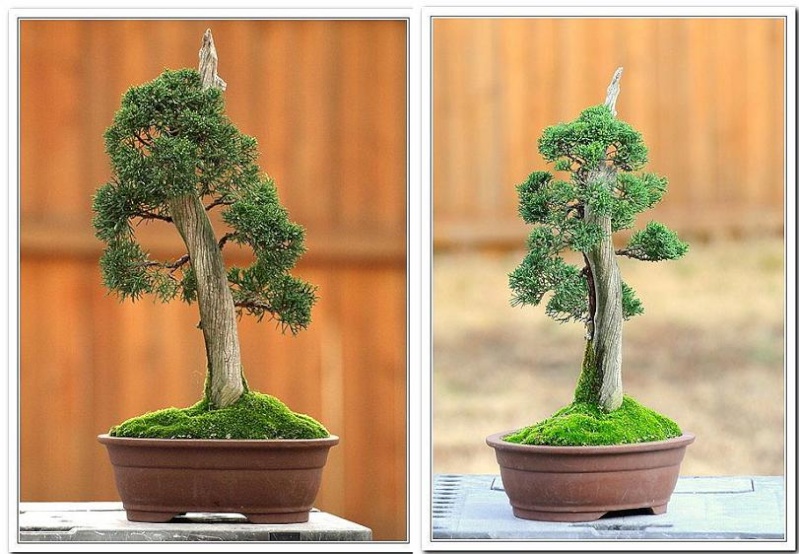 thomasj

Member





Very nice. Shows you can get good improvements with little work!

Storm

Member





Howzit Thomas,
Nice Job.
Sometimes they only need some TLC that's all.
A Hui Hou,
-Tim

Hawaiian77

Member





Hi Thomas congratulations on some excellent specimens of Phoenix Grafts. Had you not mentioned that these trees were indeed phoenix grafts, to me atleast there was no way of figuring it out. Excellent technique and styling. Keep at it
Ravi

Ravi Kiran

Member





Good refinement of the foliage. Is there anyway to see more of the life line, at least part of it? It would improve the look of the trees.



Rob Kempinski

Member





excellent improvement! thanks for sharing

Rex

rexman

Member





Rob, The second tree could probably be turned a bit more to expose a little more of the lifeline, but the first one has it going exactly up the middle of the tree in the back and wouldn't work at all.

thomasj

Member






---
Permissions in this forum:
You
cannot
reply to topics in this forum