Hi IBC.
I want to change the front and angle of this tree to give more emphasis on the dominant trunk on the right side of the photo below. another one of the problem is the center slim trunk that disrupt the over all view.
previous front...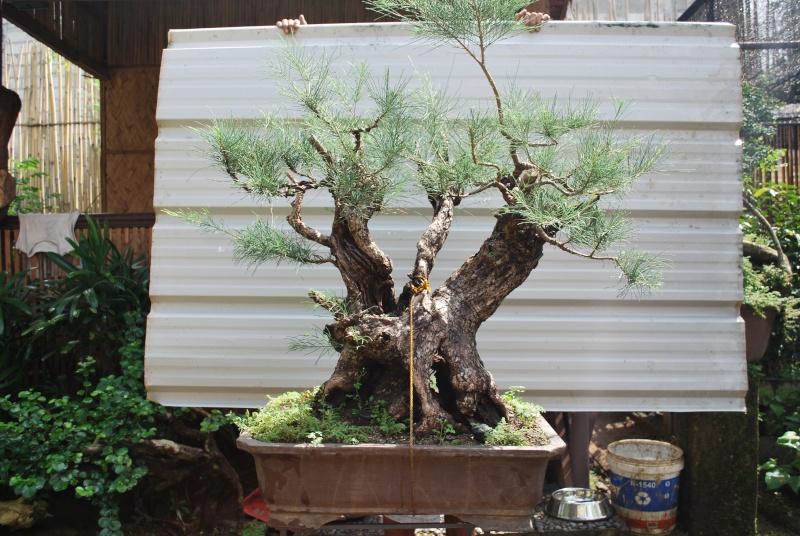 previous base...
the dominant trunk is much thicker but lesser in terms of character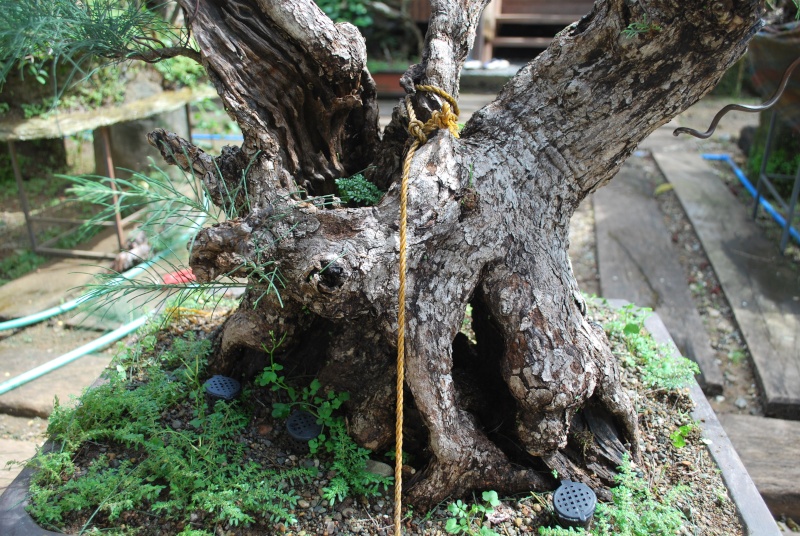 the previous back, the dominant trunk got more character than the secondary trunk...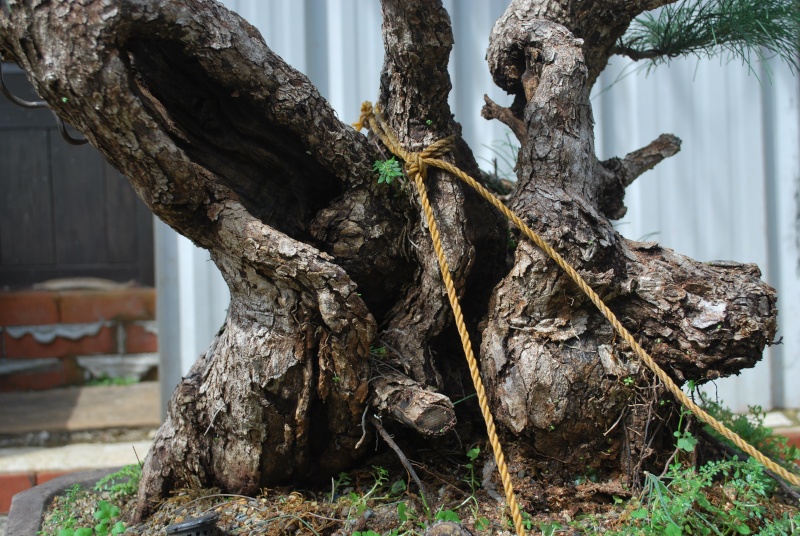 the new angle and front I want to get...again the center slim trunk is the problem, it moves directly towards the front from this angle..
the two trunks both got a nice movement and character from this angle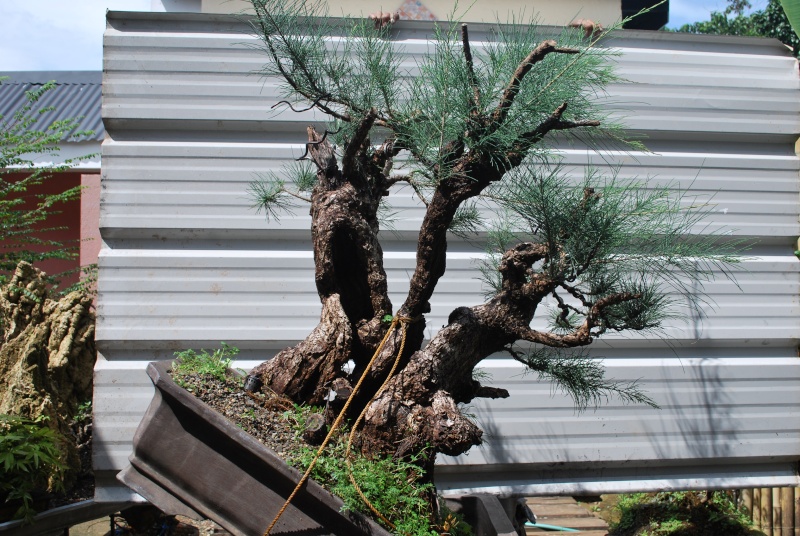 I decided to remove the center trunk and proceed with a much simplier twin trunk
view without the tilt... of the new front.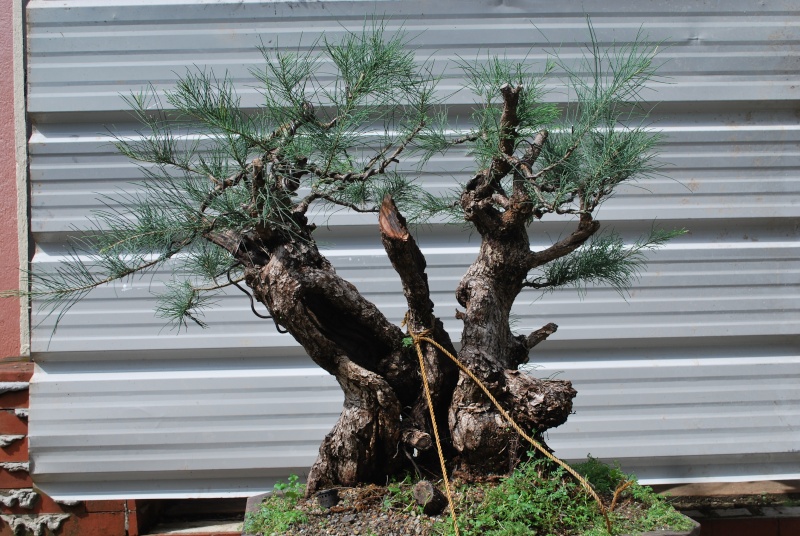 comments and suggestions
regards,
jun
Hi Jun,
If this was what you had in mind (please pardon my poor virtual skills)
Then I think it is a great improvement on the way the tree looks currently and also a wise solution to your three trunk problem
Ravi

Ravi Kiran

Member





Hi Jun
I agree with your decision for opting to go for a twin trunk style. The third trunk was getting into the way and moreover it appears that it gave the composition a straight-line look. I like twin trunk styles and so will be looking for the unfolding of this tree's story. Good luck.

Cosmos

cosmos

Member





JUN,,My opion would be twin trunk style..you have two very nice and thick trunks to work with plus the middle one is not that inportant in my opion.....work your magic...take care john
Ravi,
yes that is the plan. with the lower right side branches extended much further to the right side and much lower on the tip portion, almost touching the ground.
btw, the virtual you gave is "A" ok, no need to be fancy. what important is that you know what you wanted to achieve if it were your tree in the making.
thanks.
regards,
jun
John,
thanks.
your observation is absolutely right.
regards,
jun
Cosmos,
thanks.
I'm glad you like it. I'll keep you updated with this one, I'll post it again when the repoting season comes...thats on summer time here for this tree.
regards,
jun
Hello Jun. Good idea taking the centre branch out. My concern is the future angle, as you will exposing the roots on the left side, down to the bottom of the pot?
Good solution Jun. I know its only a sketch but I think the heavier trunk needs to have more dominance over the right and seemingly forcing the right trunk and branches to search for light.
Thanks Will.
I'll keep that in mind during the design process.
regards,
jun
Great Transformation Jun. I get the plan much better now thanks to your drawing. It is indeed much much better that what I had imagined.

Regards
Ravi

Ravi Kiran

Member






Similar topics
---
Permissions in this forum:
You
cannot
reply to topics in this forum