Hi folks, No laughing OK........it was my first solo
Here are some photos of my restyling for an informal upright, mountain hemlock (Tsuga mertensiana) Yamadori.
I collected it in the spring of 2008. It grew well in 08/09 and I liked that it had some mature looking bark and smaller inner branches below and in between/underneath the larger dominant ones.
I began by taking a photo from the potential front and using the "light table" concept, I transferred the general image (shape and branch locations) onto a sheet of paper. Then I the examined the entire tree, looking at its flaws, its quirks, merit's and for a final shape, draw out the future design and listed the things that I thought needed to be done.
I'll leave it for now and repot it into a more formal growing pot in the spring of 2011. Future plans may include the removal of some branches (maybe jin'd) and also I'm going to add some goats beard lichen (hanging from the branches and bole). Also the little plant in the growbox (bunch berry -Cornus canadensis) I'll use as an accent plant (photo #6).
A little crude I must admit but I tired to follow some general guidelines (diameter to height ratio is about 8-1) and concepts that I've read about and advise on styling that I've received.
Photo#1=before, #2= current front, #3 = back, #4 left side and #5 - right side
Cheers Gman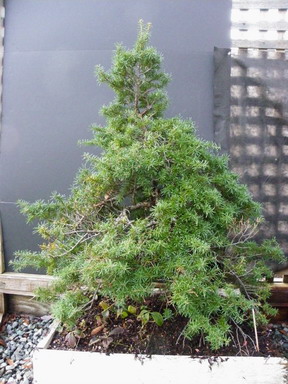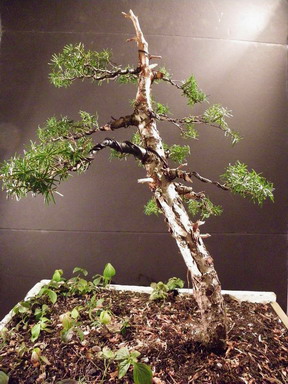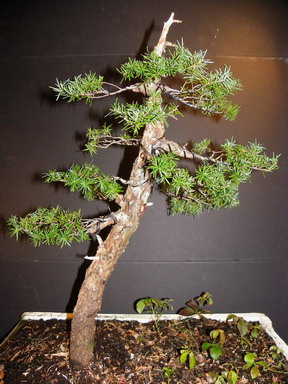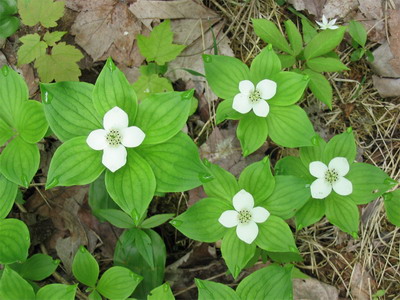 gman

Member






---
Permissions in this forum:
You
cannot
reply to topics in this forum