Hello All,
Thought that I'd share a pic of a RMJ that I acquired recently. This tree originally came from Randy Knight via Ryan Neil and was purchased by our club for development/demonstration by Ryan. Ryan took the tree from raw stock over a period of 2 to 3 years working on the tree at club meetings caring for the tree at his garden between work sessions. The club has had the tree since last falls session w/ plans to auction the tree at our annual auction this spring. I was the lucky winner and the tree now has a new home. The tree hasn't put on a whole lot of growth since last falls work, my goal will be to get the tree growing vigorously and fill out the foliage. I have it in a spot where it gets full sun all day and plan on getting it on a good weekly feeding program of fish emulsion and balanced miracle grow.
Any thought or suggestions welcome as always.
Thanks, Jason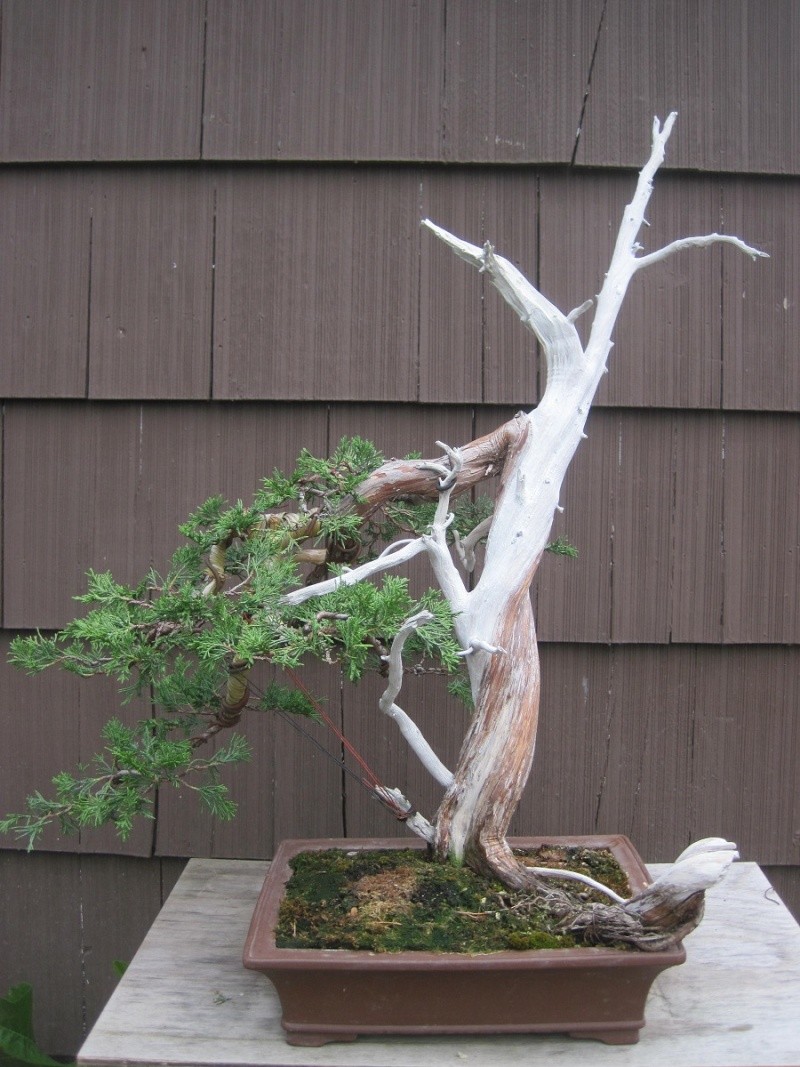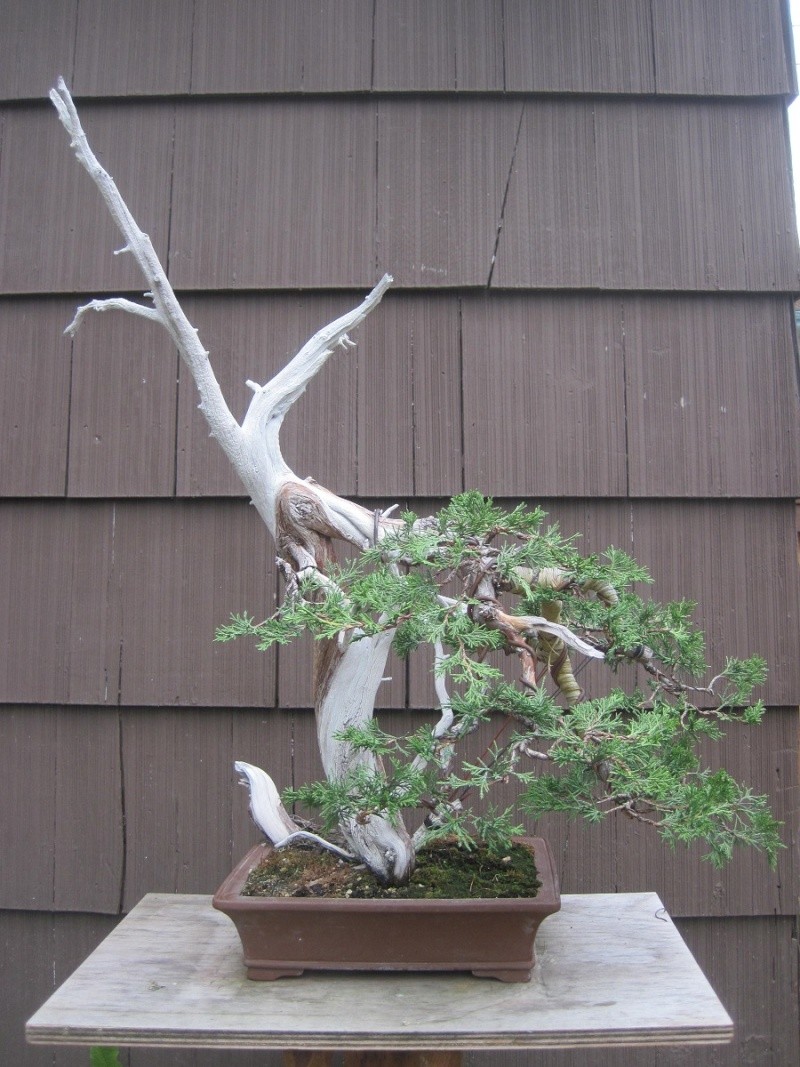 Jason Eider

Member





A very interesting and promising tree.  Just my opinion and you know what that's worth; I believe that the second and third photos you posted are the best angles that should be exploited as the front of this tree.  My preference is for the third one.

Vance Wood

Member





Very Nice tree Jason!  And I agree with Vance, I like the third photo as a front.

Fore

Member





I "third" that motion; the third photo looks best from the photos! Nice tree!

Todd Ellis

Member





hi, 
what a great start in life this bonsai has had already, and a pedigree too, excelent.
i'd ditch the miracle grow - no such thing as a balanced chemical feed for the long term project of building mature juniper foliage.
fish emulsion is a welcome snack to a tree but not enough to properly feed it 
seaweed is a welcome tonic or energy drink to a tree in addition to the fish
a fertiliser pellet made up from natural slow break down elements will complete the trees needs without destroying the soil biology.
keep the miracle grow for the flower beds and i think you will get a better end result
cheers Marcus
i'd tilt the tree so the straight up bit isnt straight up anymore - there are a few great viewing angles then 

marcus watts

Member





Thanks everyone, I'm sure as the tree continues to develop angles and options for fronts will be looked at and merits weighed.
 thanks for the advice Marcus. I ordered some bio-gold, the triangular pellets, that I have heard good things about.
 Will get going w/ those asap

Thanks again.
Jason

Jason Eider

Member






Similar topics
---
Permissions in this forum:
You
cannot
reply to topics in this forum