I may be completely crazy but...I found this hemlock tossed aside today while driving around today. Thing is I know nothing of hemlock and have done some searching online but can't find much on it. It is about 36" tall and I thought it had a nice taper and, if these branches could be cut back and the top jinned might make some interesting material. I know they grow really slowly but do they back bud easily or at all? I trimmed the roots minimally and washed all of the clay out of them and left the branches alone for now. Thanks for any info.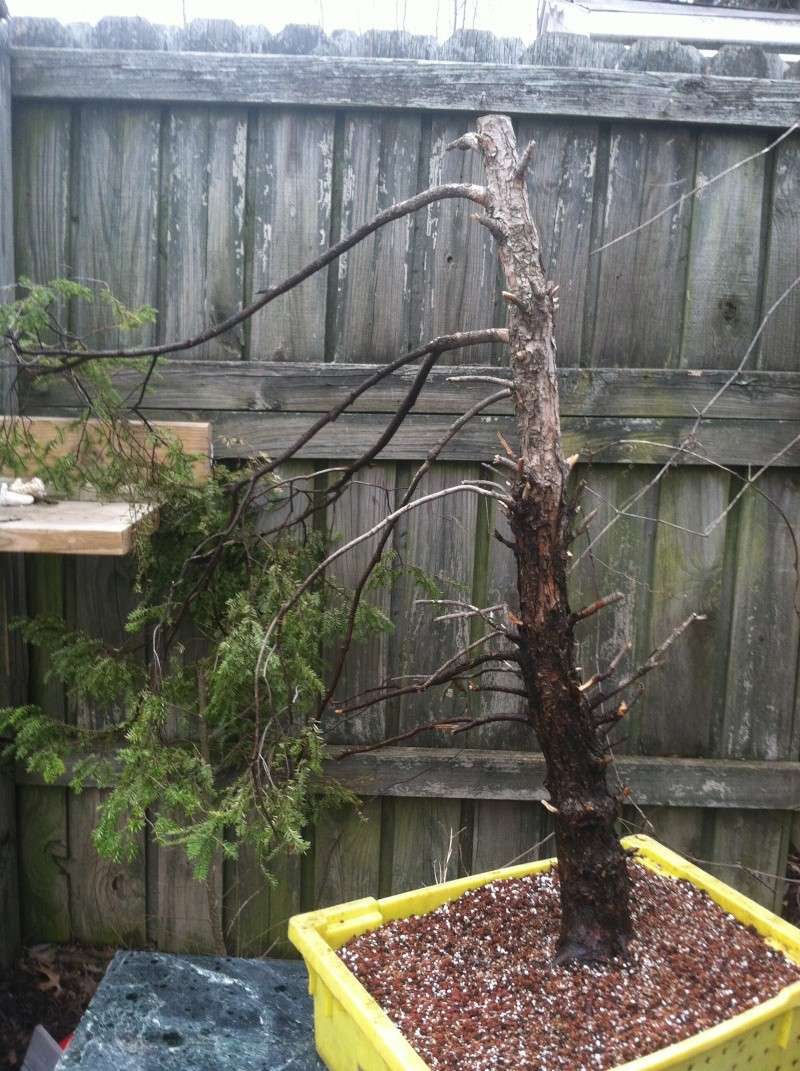 Jim Doiron

Member





Grafting / Approach grafting is the only way to go with this one if it pulls through as Hemlock do not back bud readily. Bend back and tie the long whip like branches to intended graft sites, wait a year or two til it settles and is growing strongly / recovered then have a go at grafting
Thanks Marie for the reply. I was thinking that might be an option too. I'll see how it does with the recovery. It might have been a case of spring fever that made me think this was worth taking home.
Can't hurt anything sitting in the yard I guess. Thanks again

Jim Doiron

Member






Similar topics
---
Permissions in this forum:
You
cannot
reply to topics in this forum