Hello all,
I have a question regarding my Crataegus & Trident maple
I always thought the bumps on the trunk of my Crataegus (added pic below) where a sign of age and never thought of it further. Also because new shoots were growing from these spots.
But since I found something strange in the roots of my Malus earlier and discovered it is (most likely) Crown gall, I try to pay close attention to my bonsai and their health.
After some searching I found some pictures of what is called Gall. Could anyone help me identify if the bumps are Gall, or maybe something else?
Could it be similar to the crown gall I found on my Malus. I use the same tools on my trees so maybe I have been spreading it to my other bonsai.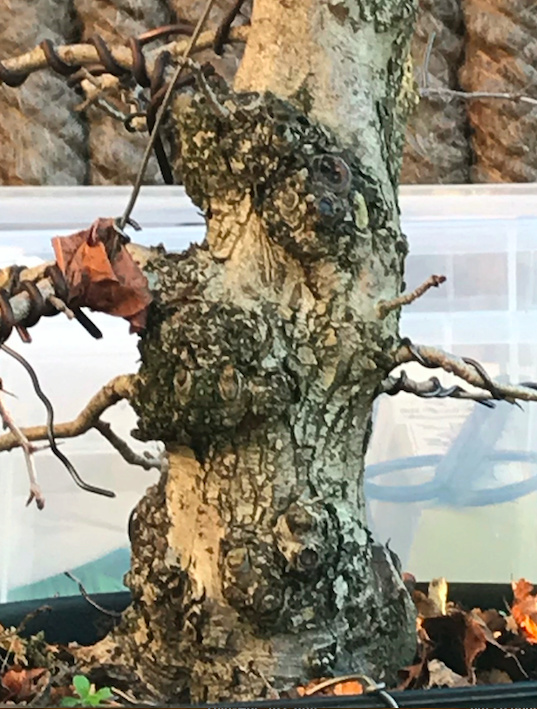 I also seem to have some bumps on my trident maple (picture below), maybe a similar cause? (mainly the left bump on the picture, which causes it to look like inverse taper a bit)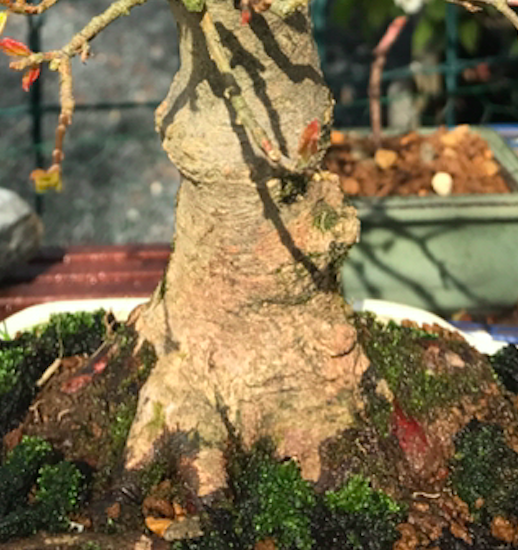 Many thanks in advance

Maart

Member





do not know if it is a gaul but it looks very natural on a Hawthorn and if harmless I would keep it D Barton had a huge gaul on one of his Bonsai for years He thought it a feature worth keeping
I think it's just the tree developing scar tissue in areas where small branches are continuously cut off. But what ever it's cause, it looks Great! Much more natural! Congrats :-)

paulzie32

Member





I have something seemlier at the base of a Prairie Fire crabapple that I have had for 8 yrs. Last week I toke picture of the growth and am having the pictures' looked at by the plant disease department at the Chicago Botanic Garden. When I get any information back from them I will pass it along to you.
As I said the tree is a great flowering tree, and the tree is growing nicely
The growths on the hawthorn & maple look like natural burls ("bur" or "burr" in UK English) seen on full-sized forest trees. The multiple growths that occur randomly on the hawthorn add particularly well to elevating its atmosphere as an aged and weathered tree. Thanks for sharing!

Chris Cochrane

Member





Hello all, thank you for the answers!
As a safety precaution I'll disinfect my tools before and after working on these 2
@tonywel ok interesting, let me know the results

Maart

Member






Similar topics
---
Permissions in this forum:
You
cannot
reply to topics in this forum