I started this tree from a long whip in a 4" pot. I wired it into a twisty cascade, let it grow, and it's done wonderfully. This is the first tree I've ever been proud enough to call a true bonsai.
The fancy pot it's in was lovingly handcrafted by a friend in highschool, who by her own admission is no artist. But I love this pot, and display it proudly!
Spring 2015 after having been wired for a year, now in it's pot
Fall 2015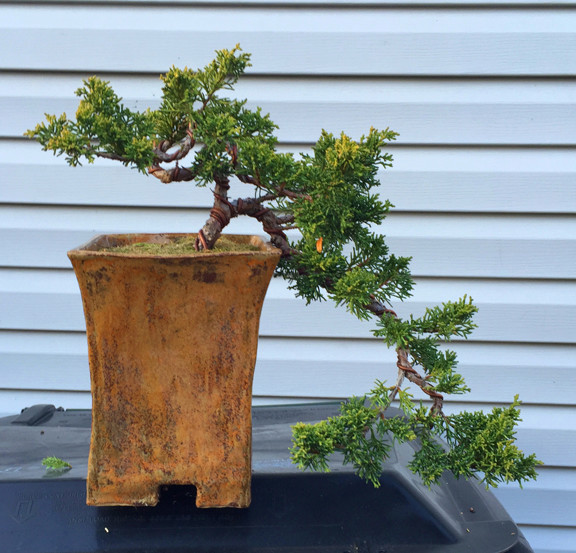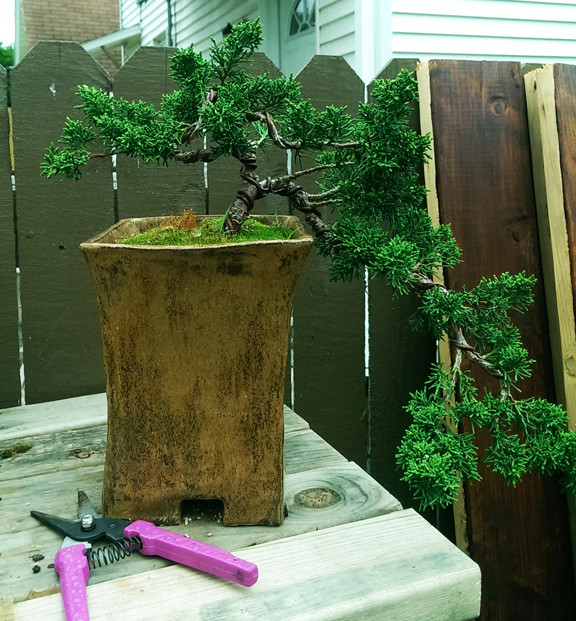 Early Spring 2016 First re-wiring, and refinement of smaller branches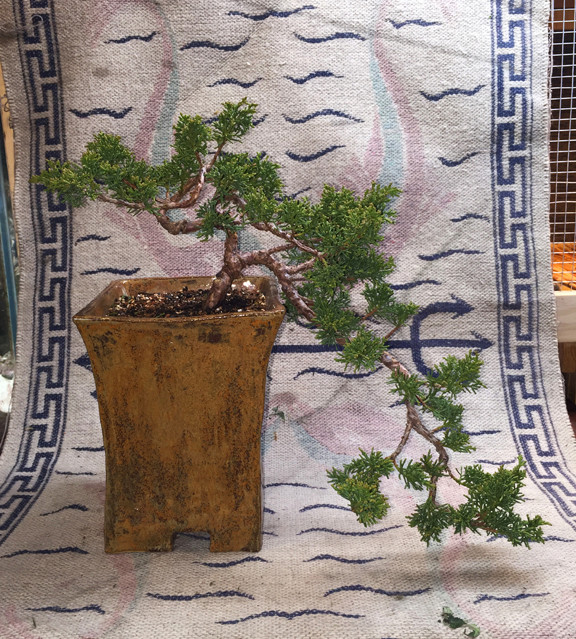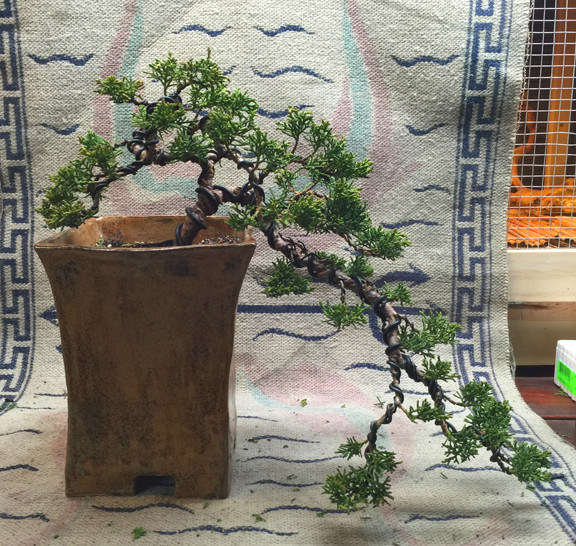 Early Summer 2016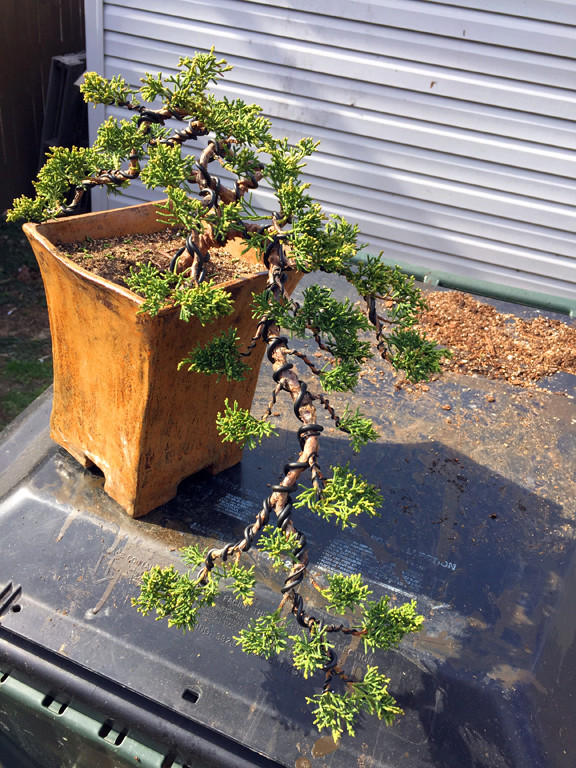 And now, Spring 2017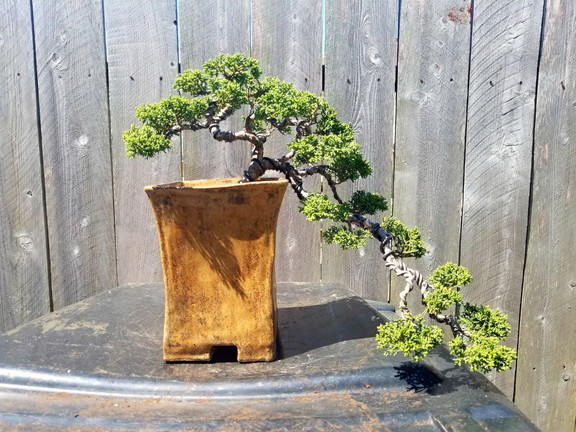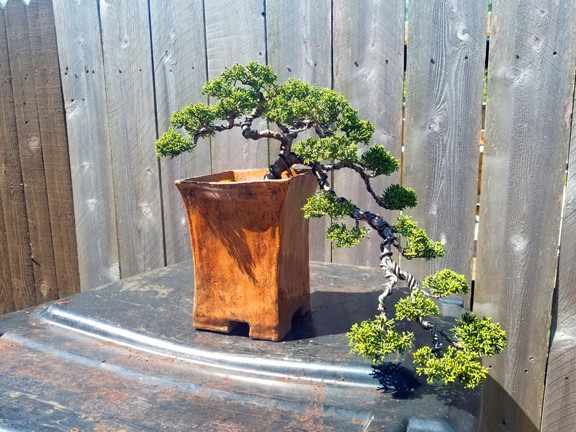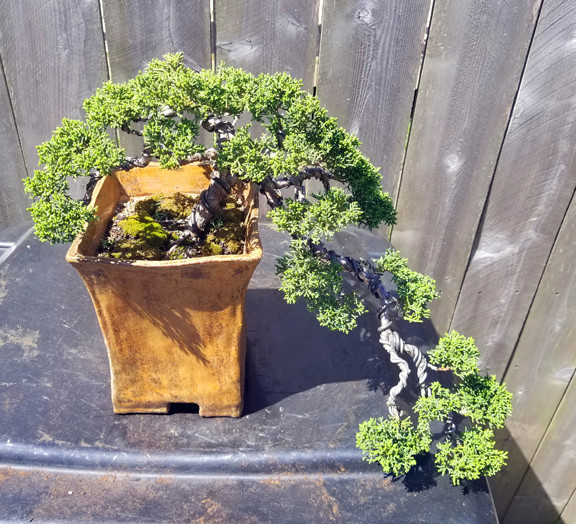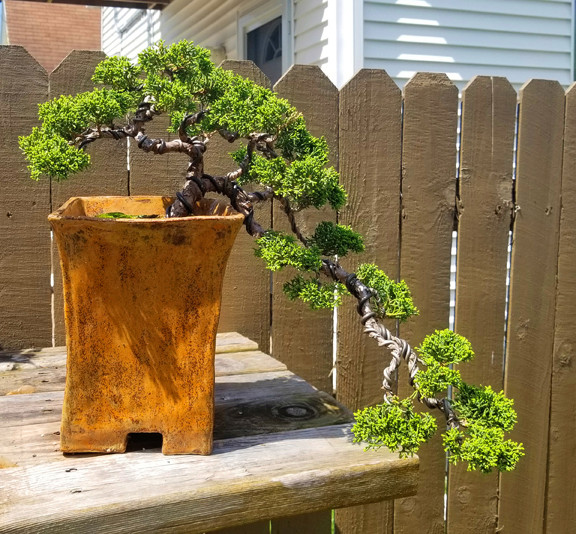 I'm very pleased with how this tree is coming along and look forward to seeing how it progresses. Any comments or input appreciated!
Peace! -Adam
Last edited by AcerSai on Thu May 11, 2017 8:23 pm; edited 1 time in total (Reason for editing : Edit spelling)

AcerSai

Member





Great progression, great tree and so well done.

One idea might be on the next re-pot to plant it slightly higher in the pot so that you can plant it with the trunk slightly more centrally? Perhaps half an inch more to the centre and about the same higher? Not centrally as that looks odd, but this is a good progression done very fast and the tree deserves to be distinguished from the many cascades that look like a tree that was shoved to the side of a pot and tipped over.
Thank you for the kind input! I agree the tree needs to be raised and repositioned. It's about time to repot anyhow. But if you look at the early pics, you can see that it's settled down in the pot over time. I think I need to be more active with that chopstick, getting the soil in there tight to keep it from slumping over time.

AcerSai

Member






Similar topics
---
Permissions in this forum:
You
cannot
reply to topics in this forum