A couple of years ago I dug up a Cotoneaster clump that was growing awkwardly in the corner of a raised bed. From this clump there were 3 potential bonsai, one of which I decided to grow as a cascade. I'm quite happy with how it is progressing and will be refining and wiring the top soon and will also be carving where the trunk chop is, joining it to the natural shari. Any ideas and tips would be good to hear, and also thoughts on a pot.
Cheers,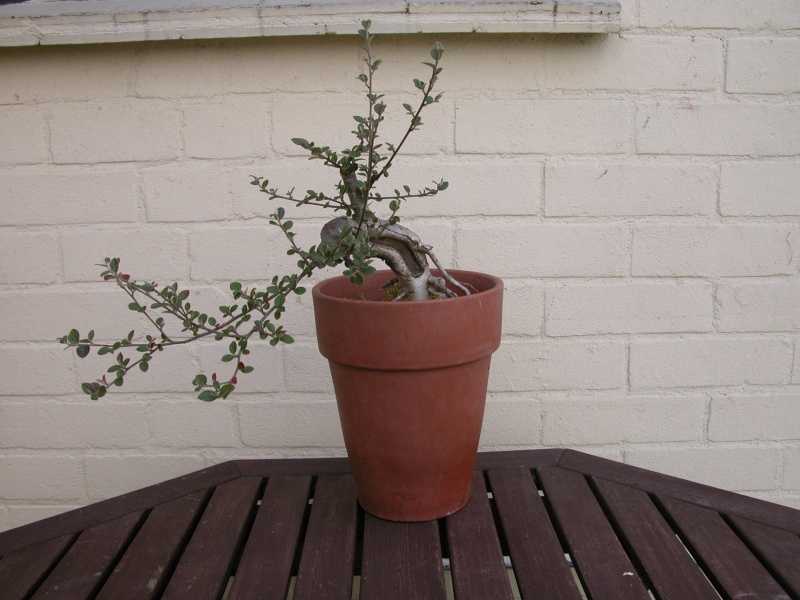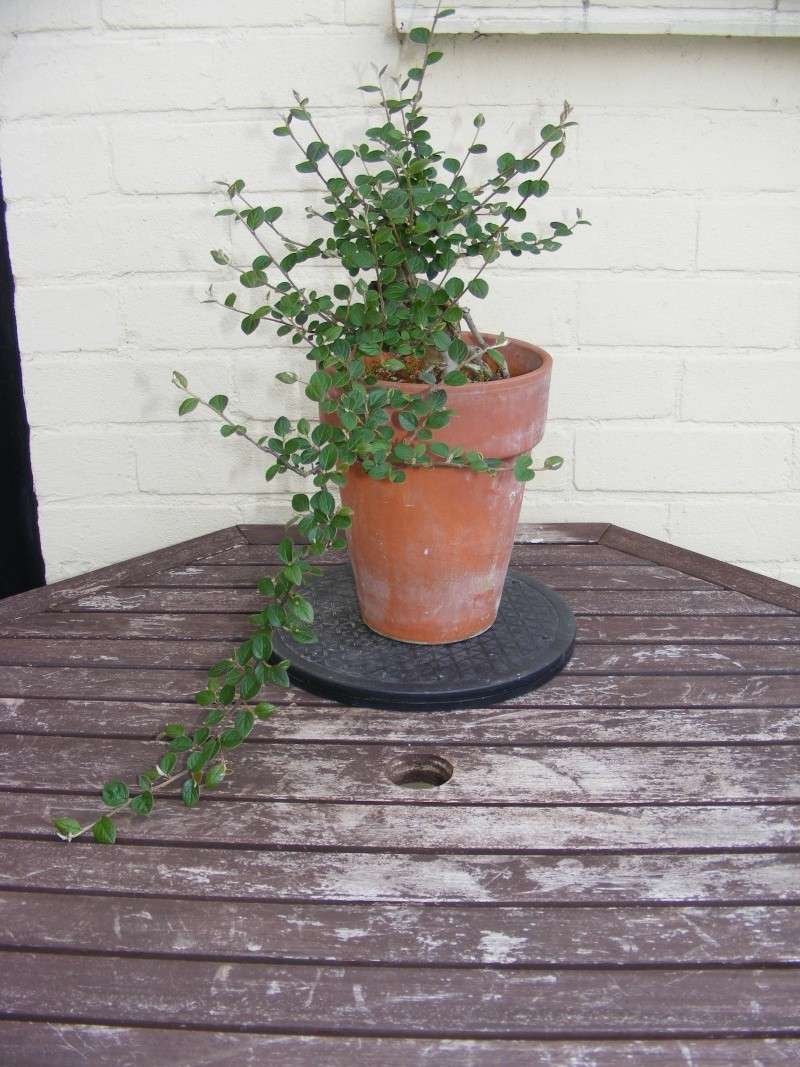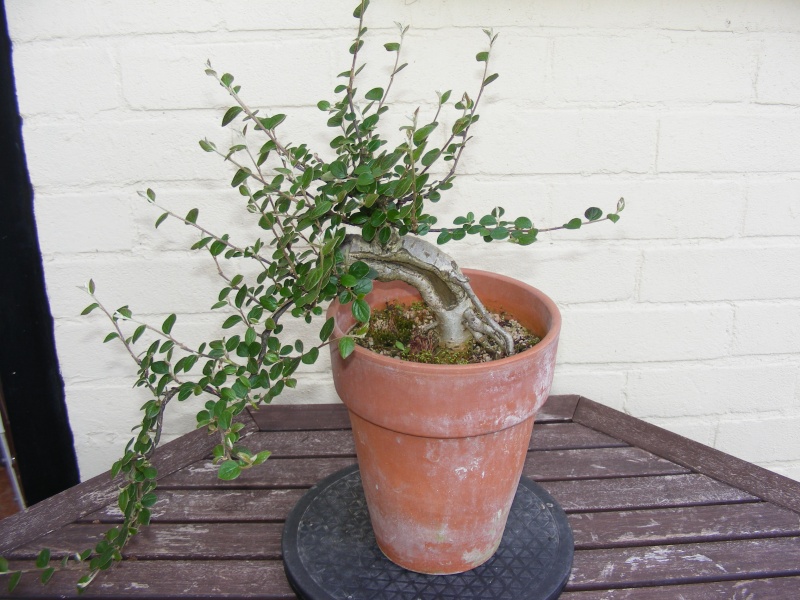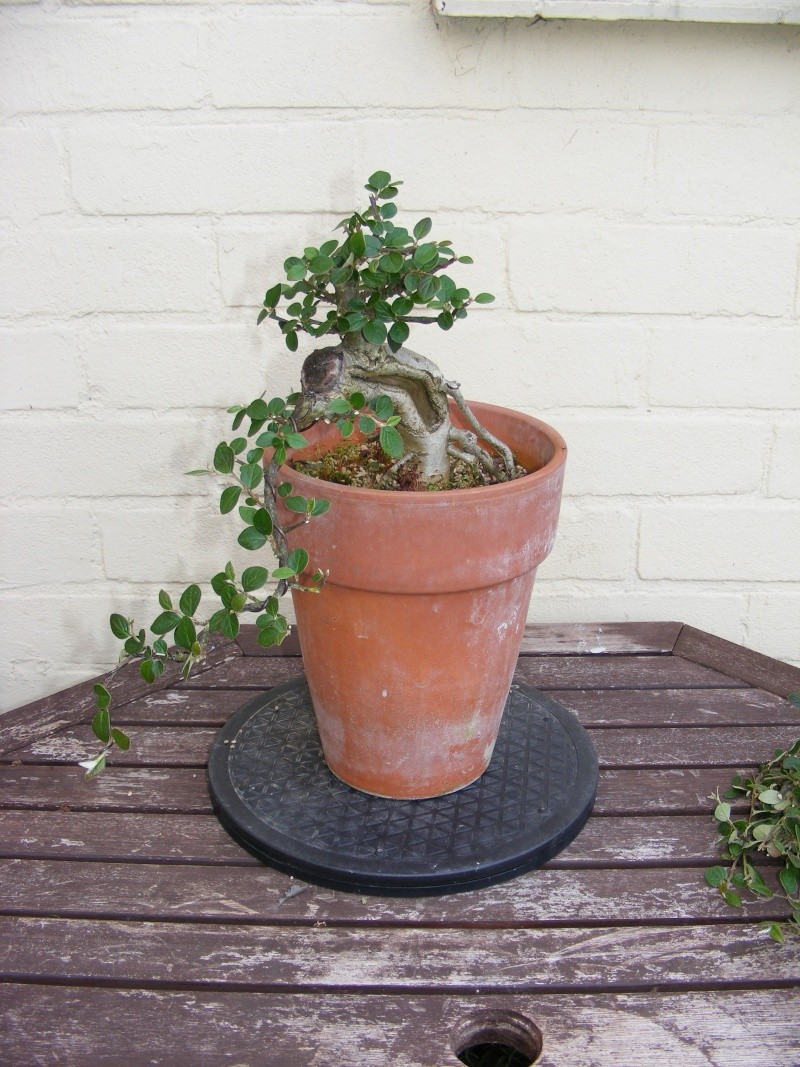 Thanks for looking....

A J Reed

Member





Hi A.J.,
To me, it's time you chose between a "Mame" and a cascade.
For a mame, just cut the branch on the left and keep the upper part (I think that's I would do  
) 
But since your post was about a cascade, I think that's what you prefer. In that case, I would drastically prune the top: it's much stronger than the low branch and takes most of the energy of the tree as it is.
What "I" would do:
1/ reduce the top (1)
2/ correct/reduce the big scar (2) (use wound sealant)
3/
gradually
reduce the lower branch on the left (3). To me, a semi-cascade would be more appropriate, at least at that stage.

AlainK

Member





Agree. I like the mame idea, but the cascade goes nicely with the trunk. Look forward to its future.

JimLewis

Member





Are you going to let the wound grow over or are you going to extent it into the tail in the long run?

With flowers and better pot it is going to look great!

Lennard

lennard

Member





Nice tree, especially the trunk.

I think that the tree might look better as a semi cascade like in your virtual rather than the full cascade it is developing into but which ever way you take it I'm sure it will look great.

cheers

Richard

Richard S

Member





I don't think the trunk has enough taper for a Mame. That would not matter for a Kengai or Han Kengai.
The tail should be grown free the coming seasons, to get the girth required and to gain vigour. The crown can be scissor pinched almost constantly.
The tree has good potential I feel.

arihato

Member





The pruning wound (2) could easily be combined into the hollow with a little carving. You also get to sort out the abrupt taper problem just above too.

Similar topics
---
Permissions in this forum:
You
cannot
reply to topics in this forum