My friend has successfully airlayered the mother plant (as per picture) with peeling off bark about 3/4" along a branch, brushed some rooting stimulator (specific as per picture), moist sphagnum moss around and covered in plastic with wire /string or rubber band. This air layer is about a week old now and it looks like its going wrong? Help!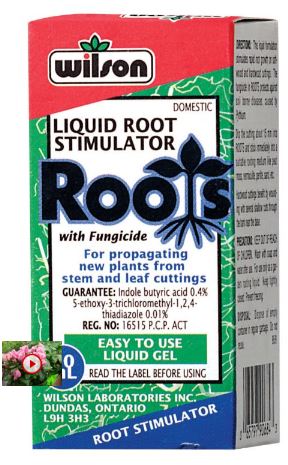 Though i don't have any specific experience with raintrees, it could be a number of things.
Was the layer properly established before this new branch was layered? That may have contributed.

Did the 'mother' do the same thing when your friend layered it? Perhaps this is how it responds to the cambium being removed, it will probably lose leaves until it reaches an amount it can sustain and then depending on how fast the new roots develop, it will eventually start developing buds etc. up to the point when its ready to be removed.

Hope it goes well for you though...

Cheers,
Nigel

Nigel Parke

Member





Along the same lines as Nigel, but how long was the mother's layer allowed to establish substantial roots before being cut from it's mother?
How many roots did this mother have when it was planted and how long has it been since it was planted.

Personally, I'd have concerns about laying a tree in bonsai soil.
Water and nutrients are critical to the layering process.
I'm sure it's been done, but it would make me nervous, particularly if the mother is newly rooted herself.

Are you certain the wrapping is sealed tight?
Did you perhaps go too far into the sap wood?
We have similar climates and mine yellows and drops all leaves 2-3 times a year. Usually transitioning from indoors/outdoors. Could be an adverse reaction to the air-layer, however. Get it outside as soon as possible. Continue to water the "mother" tree as usual, and keep the "layer package" moist. By all accounts, these trees can layer easily, be patient.
Your details are a little murky

LanceMac10

Member






Similar topics
---
Permissions in this forum:
You
cannot
reply to topics in this forum