trying to post a picture from photobucket, and got message saying new members cannot post external links for 7 days. A picture from photobucket, though? Why?
Are you using the Insert a Link button Gentleman Jack?  If so, try this instead:
In Photobucket, load the image you want to use then click on the image (IMG) Code. This should automatically copy it.
Now just click in the text pane of your post at the spot you want your image to appear, and paste the image code. You will see it appear like this: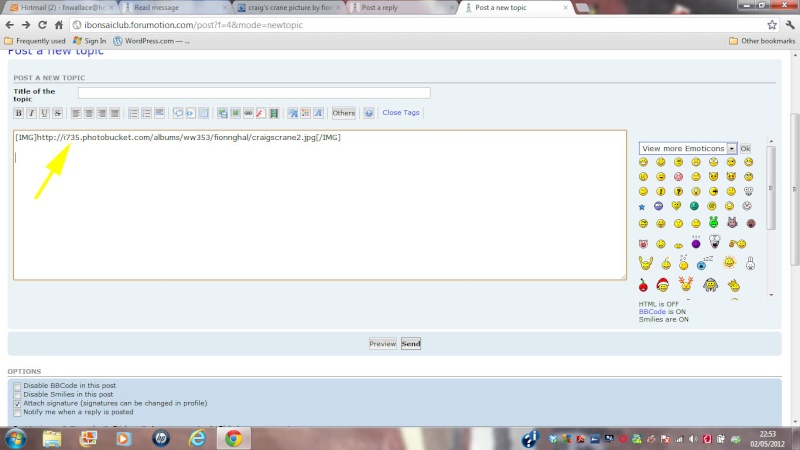 Then just click SEND and that should be it - your image will appear in the published post.
You also have the option of using the internal system of photohosting
btw the answer to your question was that it is a system default setting to try and prevent the spam that we occasionally get.

fiona

Member





Hi Fiona, the process you described is exactly what I'm doing. I'm doing a simple copy img from photobucket and pasting. On preview, the text and the picture appear just fine, then when I hit send I get the message about having to wait 7 days.

---
Permissions in this forum:
You
cannot
reply to topics in this forum