Here is an Amur Maple that was trained for over thirty years by Bill Anderson. He got out of bonsai and donated his collection to BSK and the Mid-Michigan club. I ended up with this wonderful specimen and the following pictures show how it has progressed since it came into my hands back in 2007. The tree was pictured in Robert Steven's new book, "Mission of Transformation" which is a must read in my eyes. I have not re-potted the tree yet, that will come this spring.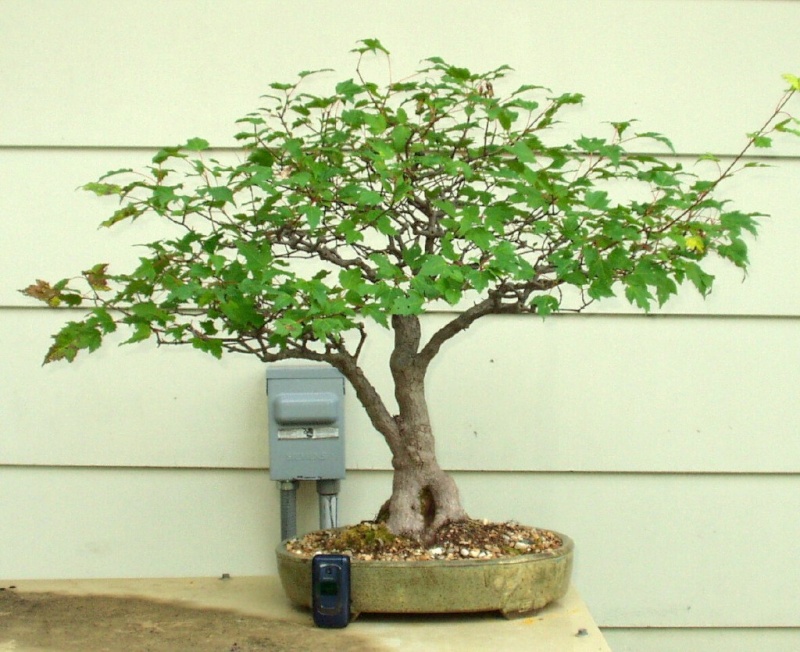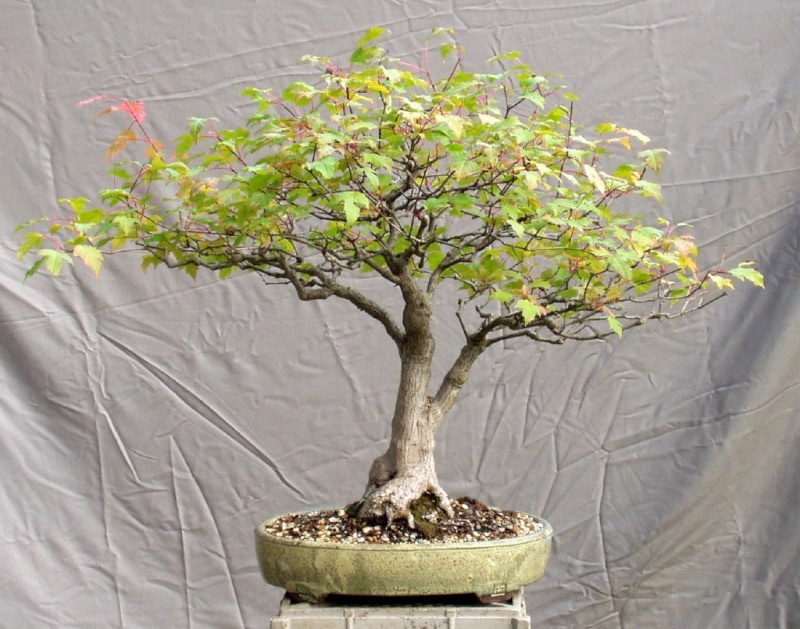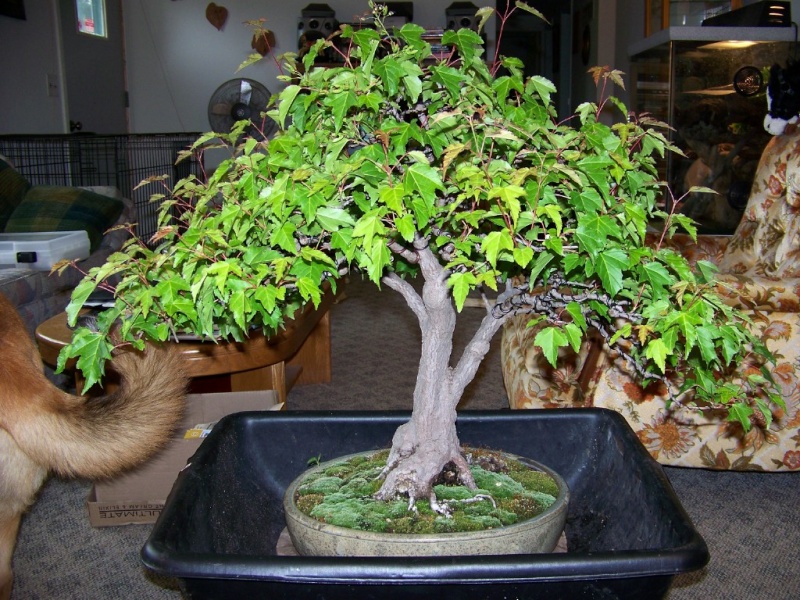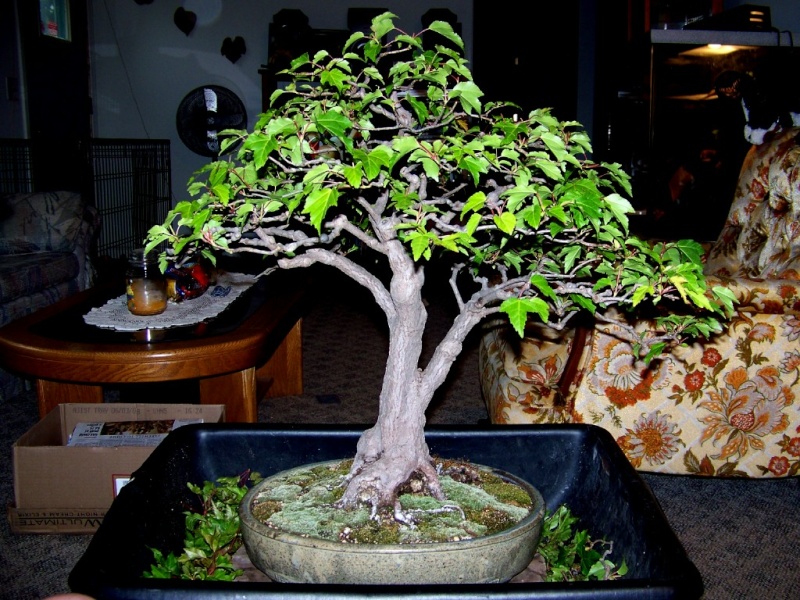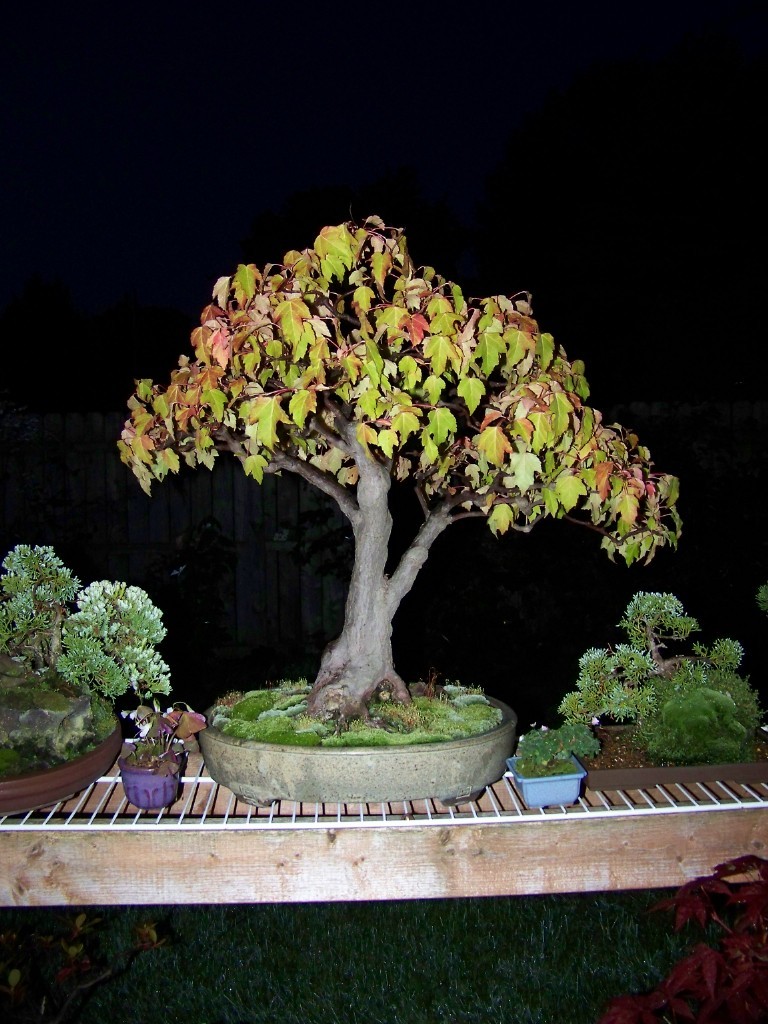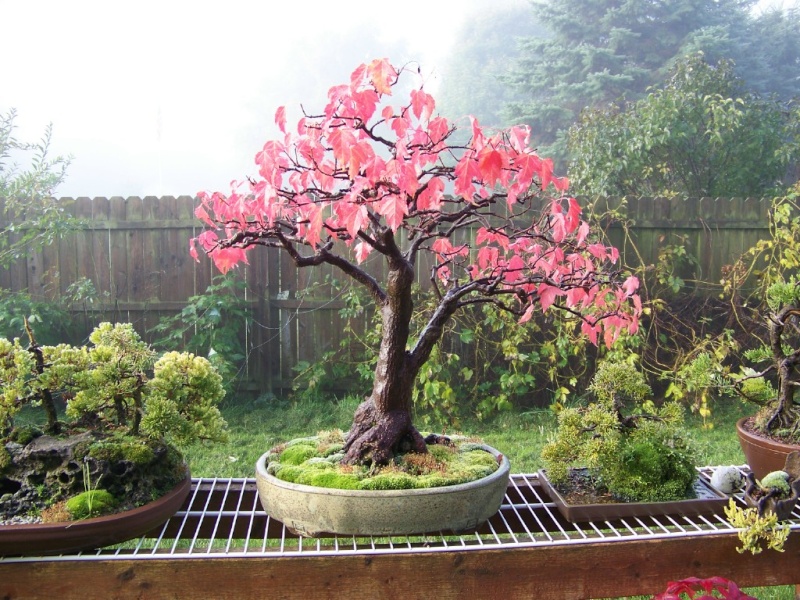 Eric Newton

Member





Beautiful tree Eric. Light and airey. very delicate.
Thanks Will,
I will re-pot this spring to re-gain vigor then the year after I will de-foliate to increase ramification.

Newt

Eric Newton

Member





Beautiful red fall color! I have an Amur that is quite old, and need to vary its feeding program for 2010. The tree was repotted three years ago and over the past several years the tree has been on a varied feeding program, to include rape seed cakes, organic with micronutrients and chemical [Peters and the like.] Please share your feeding program as I have not been happy with the trees further development. It's not doing poorly...but not doing spectacular either. I guess an unbiased opinion would be it is average and definitely not up to its potential.

Thanks

Randi
Zone 7b
That is a great tree Eric. I have few in the ground that I am letting go wild for a bit. One I hope to lift next spring. It's great to see they can be tamed to great effect I was worried about the growth habits for a bit.

Jim Doiron

Member





Yes this is one Maple species that grows very coarsely, given good soil and an unrestricted root run. The Field Maple - Acer campestre is similar. Great care is required if developing them in the ground.

Yours is a very nice one.

Kev Bailey

Admin





Thanks everyone!

So far I have been focused on pulling the foliage in as it was very wide when I got my hands on it. Other than that I have been pretty conservative with the tree as it deserves respect. I am thinking of trying to pinch the new foliage as it extends like you would for a Japanese maple to see if that will give me shorter nodes.

I have been pretty lax with my fertilization this year as I have been preparing for my first child (who was born on Oct. 15th). It got a does of organics (tree tone by Espoma) in the spring and again in late summer and maybe three shots of Miracle Grow through the year. All of my trees have looked better since I started using the organics, I really like this stuff, it is grainular/powder and I just sprinkle on the soil surface then water in. It does clog the surface soil over time, then just scrape off the nasties and put on a new top dressing.

Newt

Eric Newton

Member





Conrats on the little one in your pic! Thanks for the information on ferts you are using.

Randi
nice tree eric..i love it with the red leaves...wish we have trees like taht around here..thanks for sharing
happy holoween!

bricks

Member






Similar topics
---
Permissions in this forum:
You
cannot
reply to topics in this forum