Had a great weekend with friends at the Camp by Ole Nordic Bonsai Center with Tony Tickle from England, as demonstrator.
enjoyed to be among friends so much, I forgot to take Photos of all trees for sharing...hope a another dane did, and post.
This was some of my entries...had a suiseki and a bonsai more, but these photos did not turn out OK.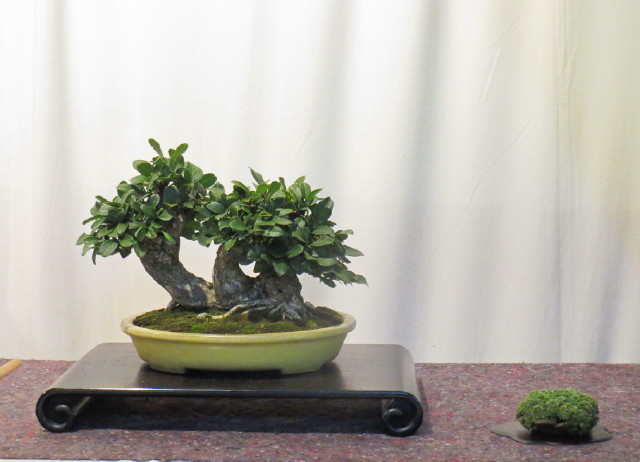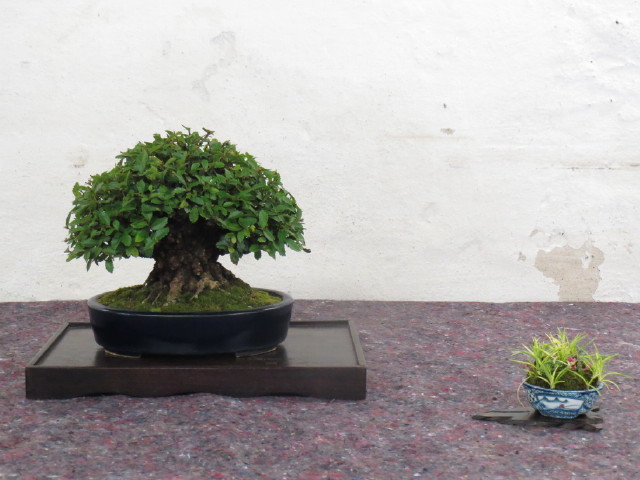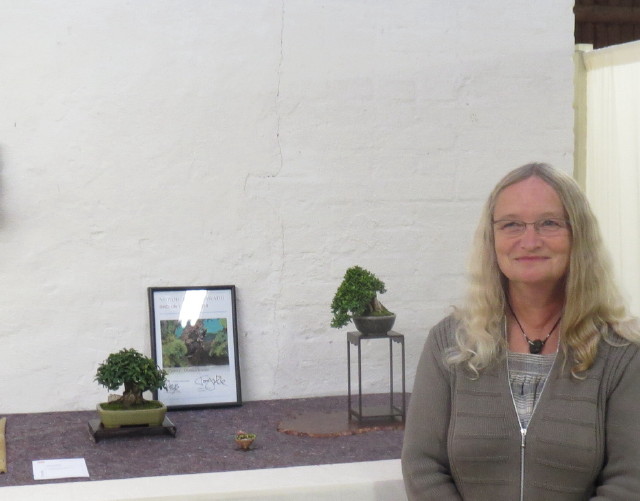 Kind regards Yvonne
Hi Yvonne,
Yes it was a great weekend and I learned alot. The exhibition and workshops were great and all in all just a great weekend along with other bonsai nerds.
Unfortunately I diden't take any photos either.
Regards,
Henrik aka Henri (Tony preferred to pronounce my name in french
)
Hi henrik
We were all to busy talking with people to remember taking photos...what a luxury problem
Blame me for the french Henri...Tony wispered to me..."how exacly do you pronounce hes name?". I said, just call him henry, as I knew he could do this without problems
...it will probably be english bonsainame in the future...........
Kind regards Yvonne
Very nice. I love them
Hi aab900
Many thanks aab900  
...hope you forgive me Henrik  
.
kind regards Yvonne
Wow and Double Wow.

Your entries are stunning Yvonne. The first entry I like the best, but all of them are absolutely delicious.
Your elements in display is nicely balanced.

The Picture stone of the Bamboo is very very good and the daiza fits like a glove, no doubt you made it?

Love and light

Andre Beaurain

Member





Hi Andre

Many thanks, I am happy you like my entries ....I spend days ( and nights) to figure out how to exhibit the choosen trees, with the stands I have...witch tree witch stand, and also kusamono not to forget them, they are very important...the owerall color of the entire entry... is the tree owerpowered...it is some kind of a puzzle, and some times do I only see the mistakes when exhibiting, this time was I fairly pleased.
Everyone who exhibit a tree for the first time, have theese many thoughts...3 of the entries , among them was the tree on the first photo, was first time exhibits, next time will hopefully be more easy

I took a second look at what you call the bamboostone, and I have to agre it does look like bamboo at this distance...to me is it a lake in the evening with reeds in the front, pale green as they are, with 3-4 pink spots. the rest of the stone is brown basalt. I found it on a lucky day on shallow water in Denmark.

Kind regards Yvonne

---
Permissions in this forum:
You
cannot
reply to topics in this forum