Bob came over... Hi Bob.
we worked on quite a few trees today, Bob cleaned up a few stumps on his lovely Hawthorn, in Spring he will start the styling.
we also repotted my Tanuki (yes I have one)... who says Tanuki are a short cut... this one has taken 10 years to get to this.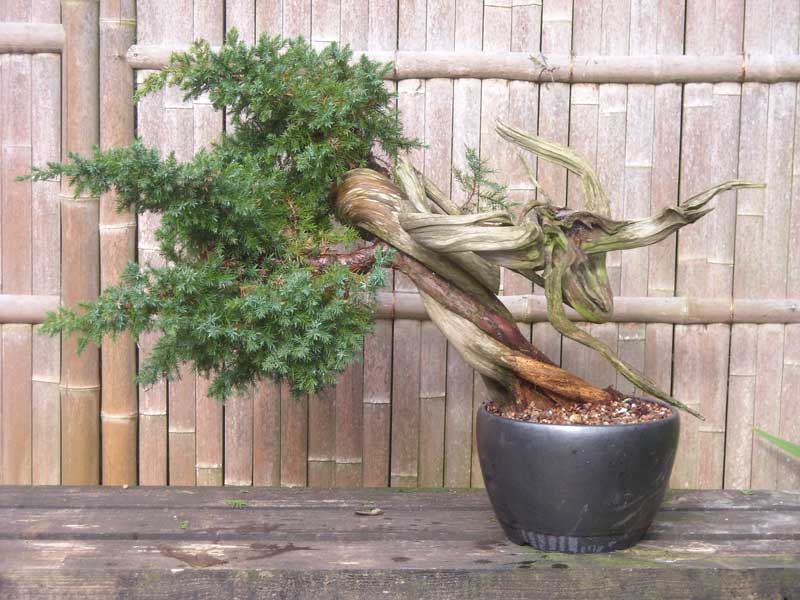 this is what it look like three years ago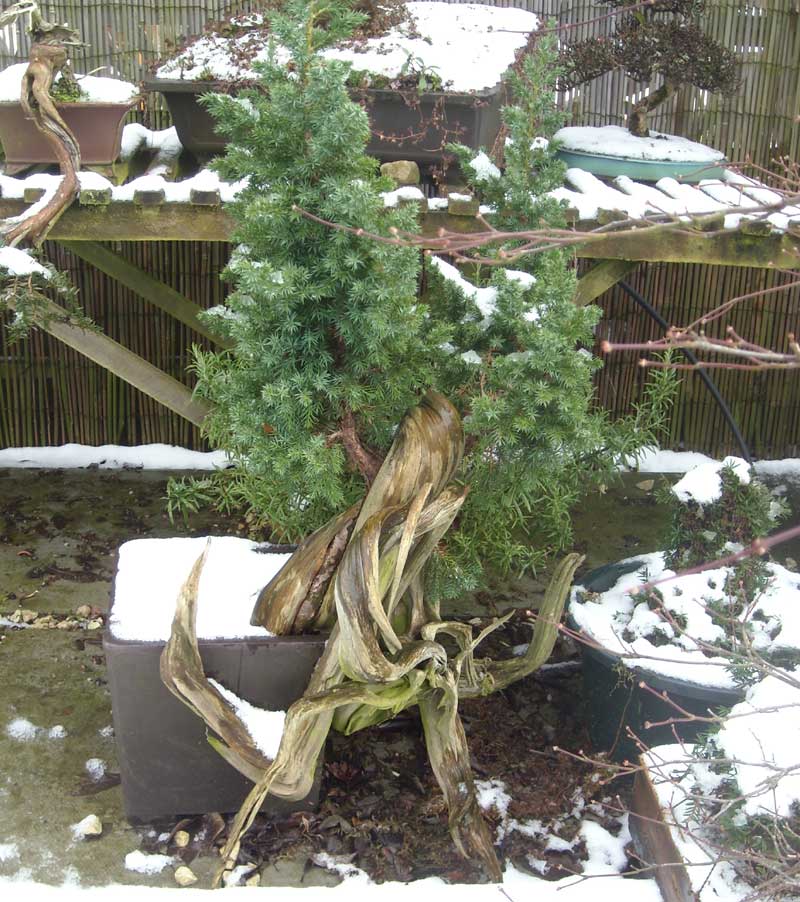 Last edited by Tony on Sun Oct 18, 2009 10:43 am; edited 1 time in total
Either Bob's shrunk, or you've grown?
And as for the tanuki, it may have taken 10 years to reach this stage, but to be fair it
was
a packet of seeds when you started!

Harleyrider

Member





Harleyrider wrote:Either Bob's shrunk, or you've grown?
This is NOT Bob Little... it is Bob Brunt
I guess that's worth two Bob then
Tony
I love the stone path in the garden and the pheonix (species ?). Is Bob a monk? Has the monk shrunk? He has a monastic expression about him of sorts I believe.

Ciao....Leonardo
Nah, it's just his bald spot.

Maybe we should call him Brother Bob?

Harleyrider

Member





Cor Blimey you cheeky lot.
.There's no bald patch there Steve ..lots of grey though . I may be small and often called Ferrodo and every Monday my colleagues at work ask if I've fallen out of any of my trees ....but I'm cute. .......I must admit that 1st pic does make me look like a Hobbit....Even Treebeard is even building me a new home in his " The scouring of the shire,Bagshot row remade post..Tee hee.
Leonardo says I've a Monastic expression.I can live with that..A Bonsai Monk.mmmm I could do that ...

Thanks Tony..We got through a lot of work there.............I had a great day.

Bob Brunt

Member





Hey Bob. Don't you go apologising now! It's pretty darn obvious to me that us shorties are the real deal. The same abundance of personality, energy and quality as the lanky dudes, but hard-packed into our "compact" framework. Man, we're superhuman under those terms!
Bob, we need to stand up for ourselves!
Oh S**t! We
are
standing up!

fiona

Member






Similar topics
---
Permissions in this forum:
You
cannot
reply to topics in this forum