The garden we bought this tree from told us it was a cherry blossom tree, which is what we were looking for. However, after research, I do not believe this is actually a cherry blossom tree.
Help, suggetions, input.
Greatly appreciated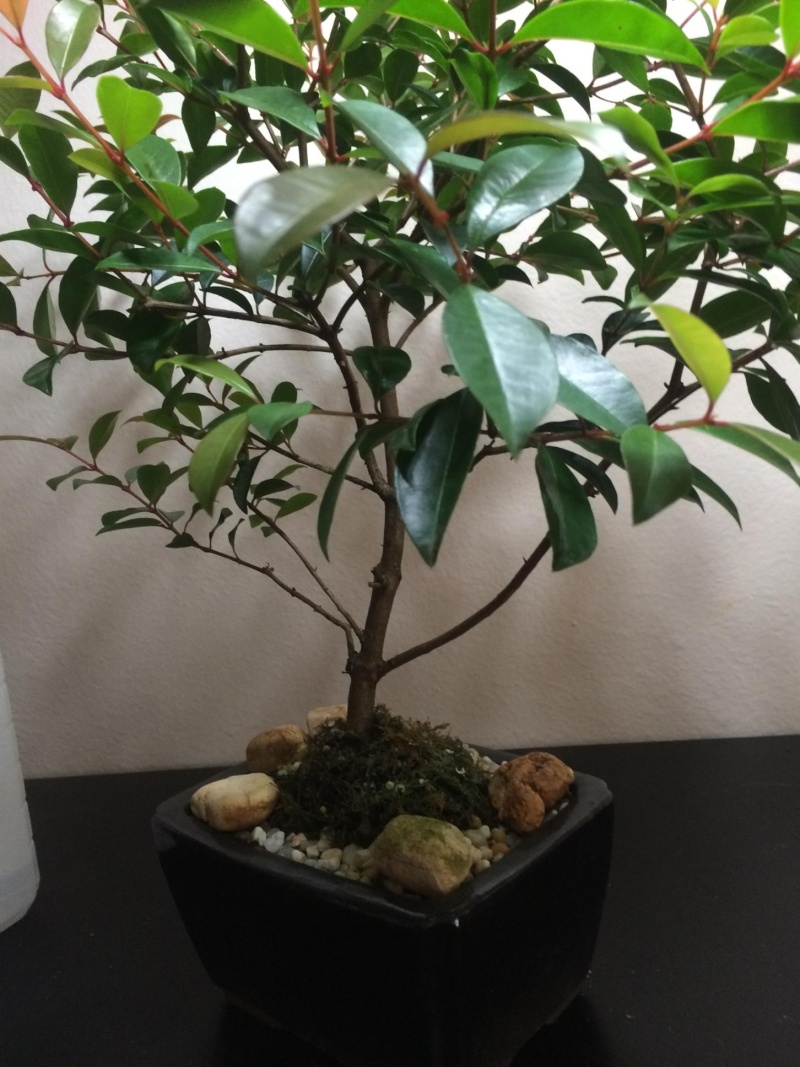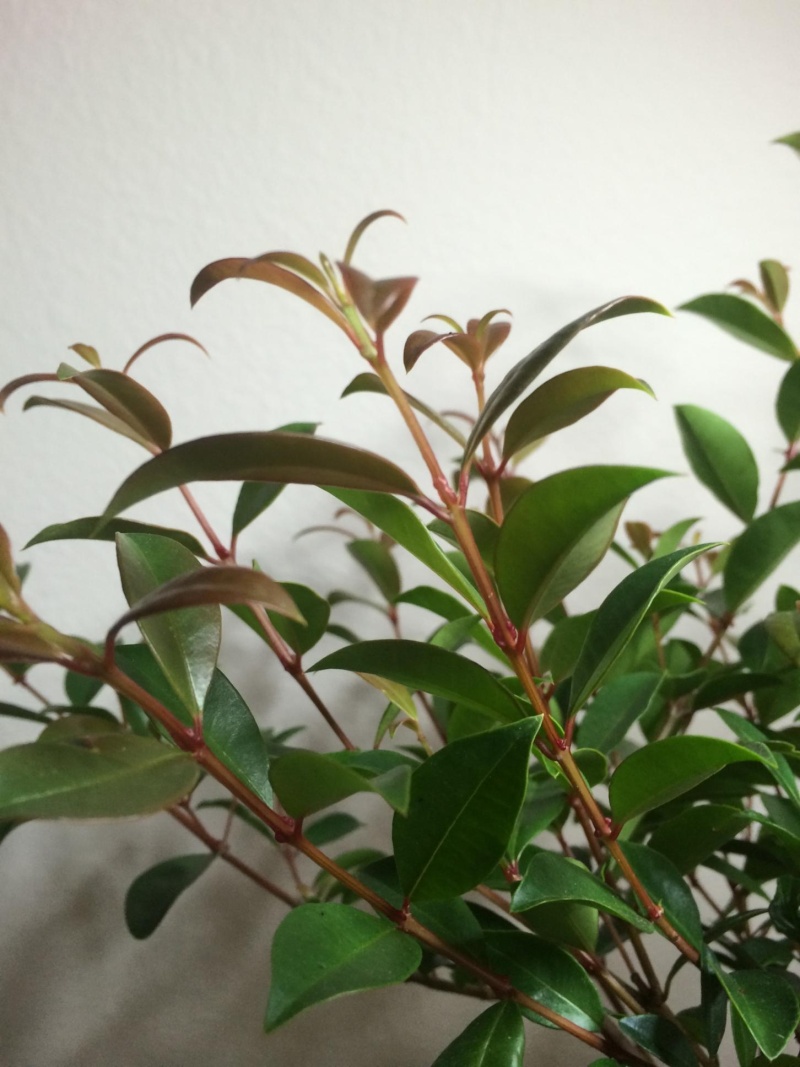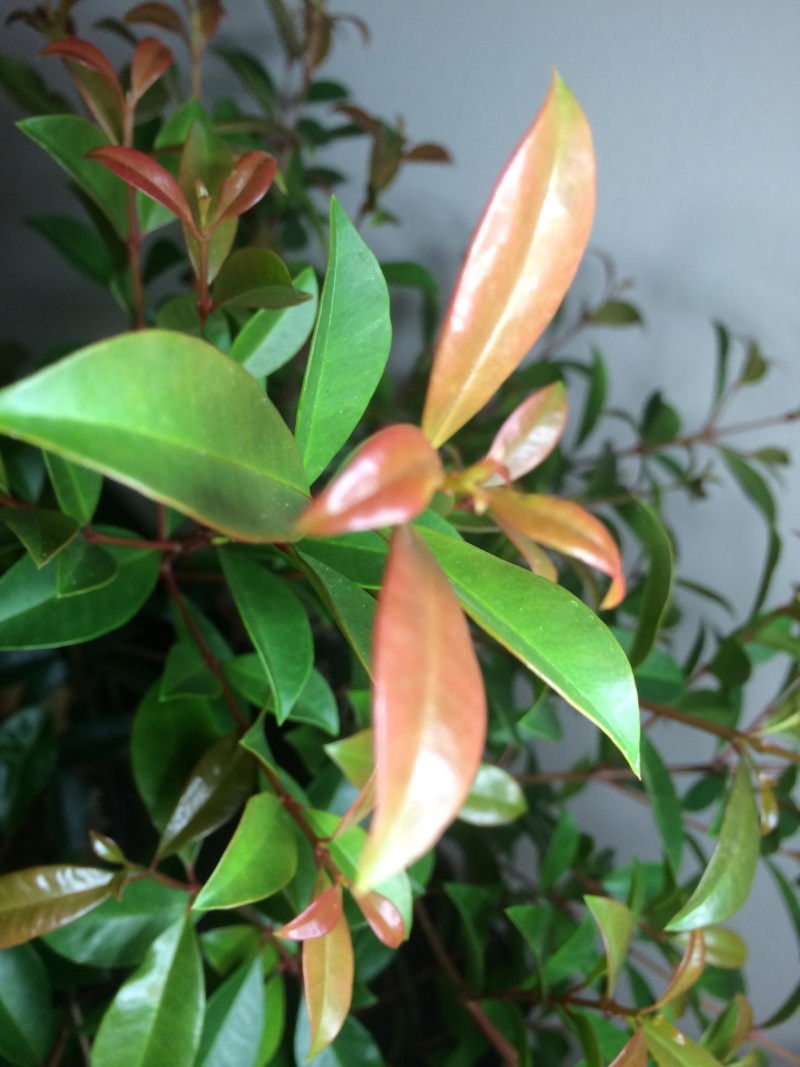 alexisnoelle

Member





Hi there, your tree could be a Eugenia myrtifolia Syzygium Paniculatum or Brush Cherry.
A nice tree all the same! It will be evergreen.
It will eventually have little white blossoms, followed by a berry sometimes.
Last edited by caudiciformken on Sat Apr 26, 2014 11:58 am; edited 1 time in total

alexisnoelle

Member





That is one of the pitfalls of using the common name rather than the genus and species. I remember my disappointment on discovering that the "natal plum" I'd bought was not in the plum family at all.

William Feldman

Member





William Feldman- it is disappointing

alexisnoelle

Member





Hello Alexis Noelle - I am certain that caudiciformken is correct.  Your tree is Syzygium paniculatum, commonly called Magenta Lilly Pilly (but this name applies to other related species as well), or sometimes Magenta Cherry, its previous classification was in the genus Eugenia and in many markets that genus is used as the plant's common name.  It is from Australia and is grown as an ornamental throughout the tropical and subtropical world.  It makes a good bonsai as well as landscape subject as long as your region is not subject to several diseases and pests which infect and afflict it.  In southern Florida, your apparent region, the biggest problem is "branch dieback" or "dieback of Eugenia" which is cause by a fungus, Neofusicuccum parvum.  This fungus became prevalent in Florida after Hurricane Wilma in 2005 - perhaps that was the introduction source.  Interestingly, this species is listed imperiled in New South Wales, Australia where it is native.  A sad commentary on many of our favorite cultivated plants (but I shall stop now, lest I be accused of "soap-boxing.")
That IDis indeed correct. I have one in my garden and one as a bonsai starter. In Cape Town, South Africa they are common and used for hedging or topiary.

Cheers,

Andrew

Similar topics
---
Permissions in this forum:
You
cannot
reply to topics in this forum