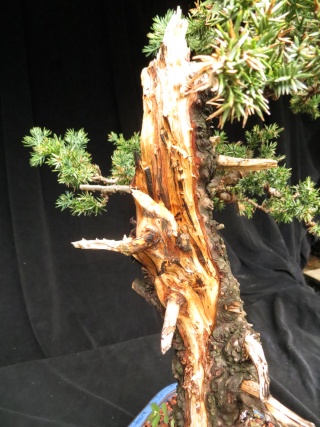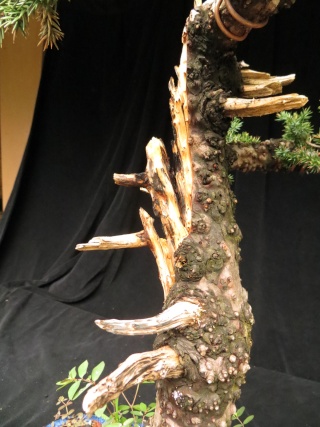 Here is a San Jose, that has recently had some work done on it.
I removed the left side of the tree, and split the side of the trunk,
as though lightning had hit it...
It will need further work, I just wanted the tree to be able to
settle for a while seeing that I did some major work to what was
alive. Also, the jins needs to be shortened a bit, in order to be more
in scale with a tall towering tree.
I am planning on just letting it recover for the next year, and then I
will see about re-potting... Either in a shallow Bunjin type pot, or
a slab/rock planting. 

stacy allen muse

Member





I like it. I presume you removed a great deal of foliage. If that is the case, you might give it a year to recover before reducing the roots much.
You've got a great idea, I like that.  
My compliments  
Best regards , Daniel  

-Daniel-

Member






---
Permissions in this forum:
You
cannot
reply to topics in this forum