HI Guys,
After the recent floods here in Australia I went scouting for some interesting driftwood and found my best piece yet! I love this find, its almost perfect in my eyes
I plan to clean out the center with a chisel and then treat the inside with a wood hardener (Possibly earls??). Is this a good idea? I have never used wood hardener, does it make the wood glossy? Has anyone got experience with maintaining a root free wooden pot?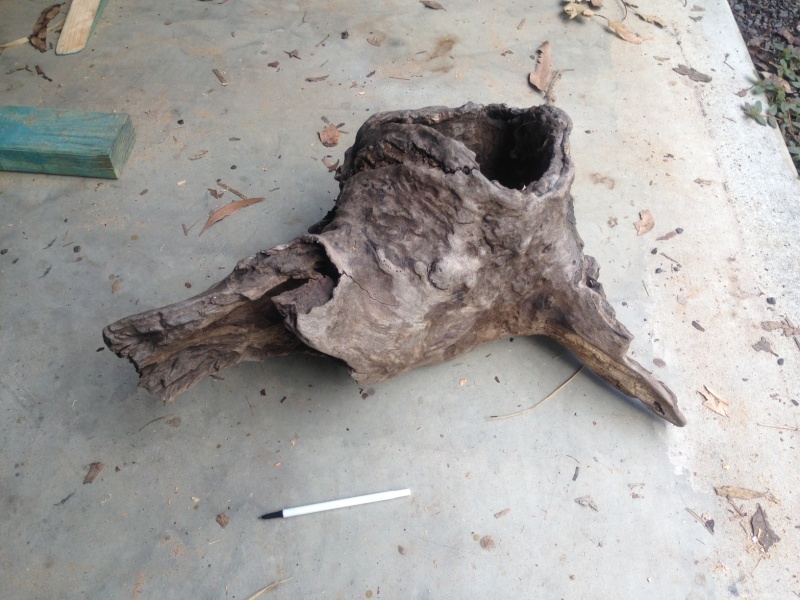 Hi Rob,
I have been using the Cuprinol range of wood preservers and hardeners on dead wood for my trees for a couple of years now. Once dry it states on the tins that they are not harmful to plants. I guess that being a UK brand they may be available down under. If not, there should definitely be an equivalent.
I even use them after applying lime sulphur solution.
www.cuprinol.co.uk
The First Nations here in British Columbia taught me to use fire to preserve such things. In your case the inside should be propane torched with a fan tip to char the wood. This is the best way to preserve outdoor wooden sculpture. A wire brush lightly on the outside if you elect to char the outside too. Great find!

jupitermininginc

Member





Wood hardener makes the wood glossy initially but after a few months outdoors it goes matt so it's not a problem.

---
Permissions in this forum:
You
cannot
reply to topics in this forum