Hey Folks...its been a while since I have posted, but recently I had the opportunity to create a video with Arthur Joura from the NC Arboretum. This video is a little long but Arthur does a great job of talking about some of the different aspects of developing deciduous material. I hope you enjoy.


M4L. Thanks for posting!

Cheers,
Eli
This was a great informative video, John. Thank you for sharing this.

Last edited by Todd Ellis on Sat Feb 09, 2013 1:00 am; edited 1 time in total (Reason for editing : wrong person, omitted the last comment)

Todd Ellis

Member





Thanks for sharing. Very informative and relaxing.

Cosmos


cosmos

Member





Thanks for the responses guy!
Todd, I think you will enjoy Arthur very much...he is a good guy with a common sense way of explaining the things he believes.
Rocker...my friend!
M4L???? made 4 learning...maybe?? I checked it out in urban dictionary but I don't think you meant "mate 4 life"
Marked for later... Didn't have time when I first saw the post. Chers man!
Thanks, John. Good info and editing...nice to hear Arthur's thought process as he envisions the tree moving forward. Curiously, I could hear but not see the video using IE but it worked fine on Google Chrome...probably a plug in issue.

_________________
"Eschew obfuscation"

John Quinn

Member





The follow-up work on this specimen was recently completed.
The roots were in excellent condition: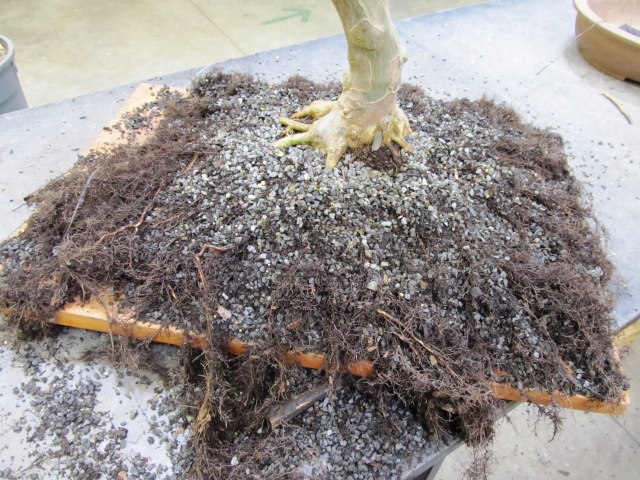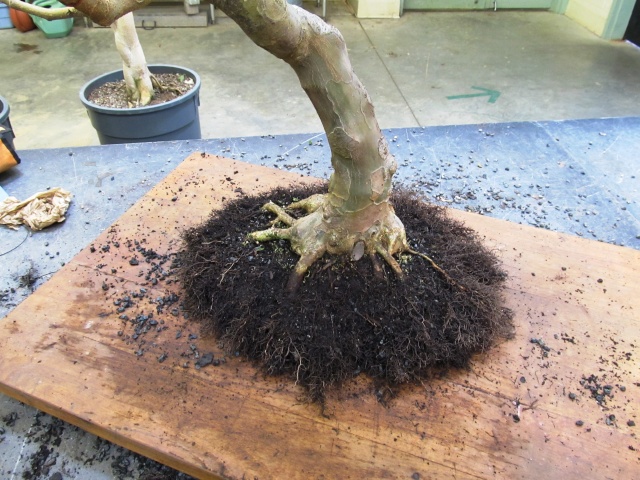 The tree was potted into a bonsai container that is slightly deeper than what I think it will eventually go into: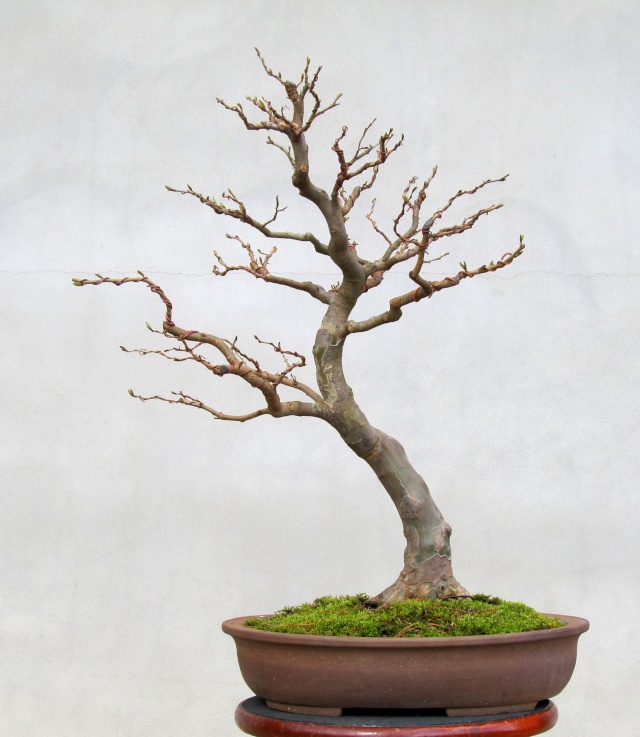 The buds were pushing hard when the repotting was done, so it was only about 3 days later the tree was in leaf: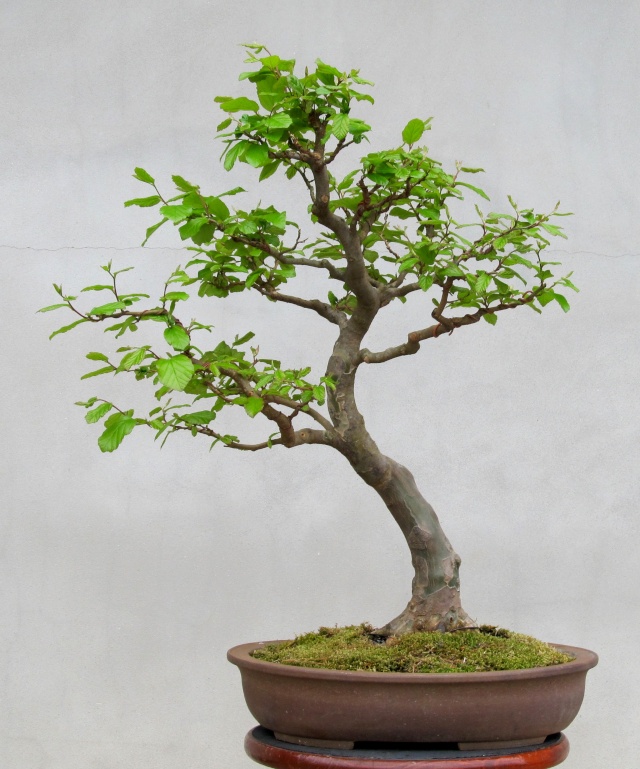 There are 2 small branches that have yet to grow and perhaps they will not, but they are not critical to the design. For the sake of promoting robust health, this bonsai will keep all the growth it produces for the next 6 weeks or so before it is pruned back. With luck, the timing will allow another burst of growth for the second half of the growing season. Now I need to keep my eyes open for an appropriate "final" container, in time for next year's repotting.

Arthur Joura

Member





Time for an update on this specimen.
When it was repotted on the 2nd of April, I posted about it on this thread and said I expected it to keep all of its new growth for the next 6 weeks or so. By the 30th of April, it looked like this: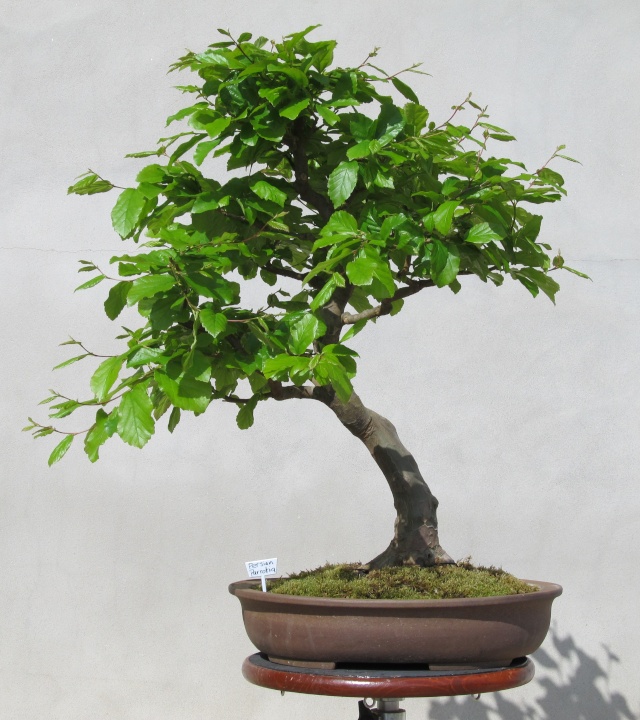 The new shoots were so long that some of them were breaking under their own weight, so I went ahead and tipped it back. This pruning was only of the outermost parts of the crown, just back to an approximation of the silhouette I hope it will one day have, without getting inside and doing any detail work: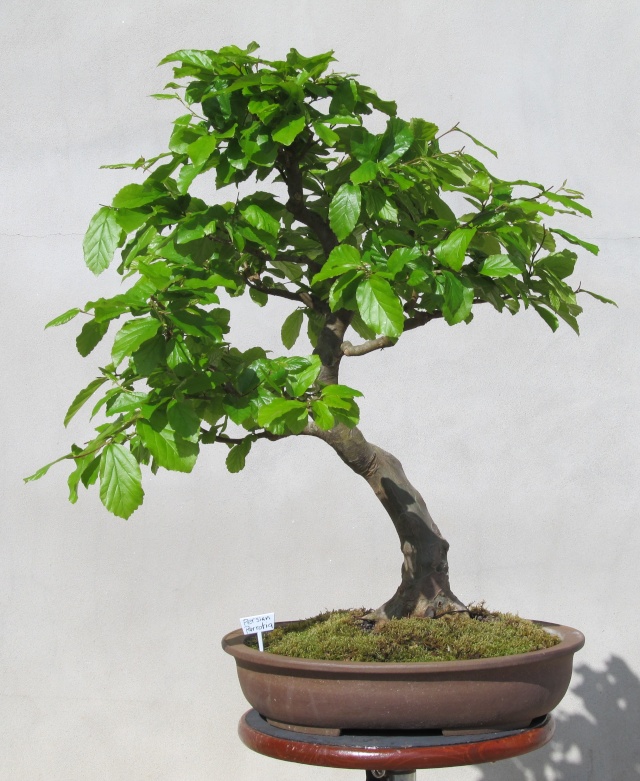 After that I was able to let it grow unrestrained for about 7 weeks until June 21st, at which point it looked like this:
Back in May we had experienced a hail storm that did a fair amount of damage on deciduous plants. Here is a close up of some of the leaves on this Parrotia: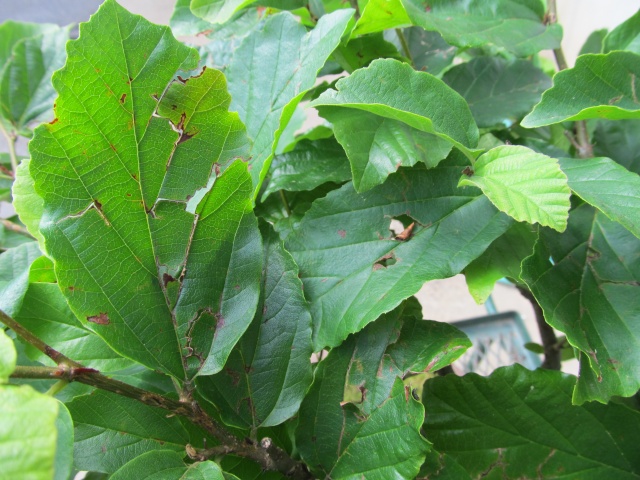 This time I pruned it back hard, getting inside and working every branch and shoot:
Here is an overhead view, showing how some of the larger leaves, particularly those damaged by the hail, were reduced in size but not entirely removed: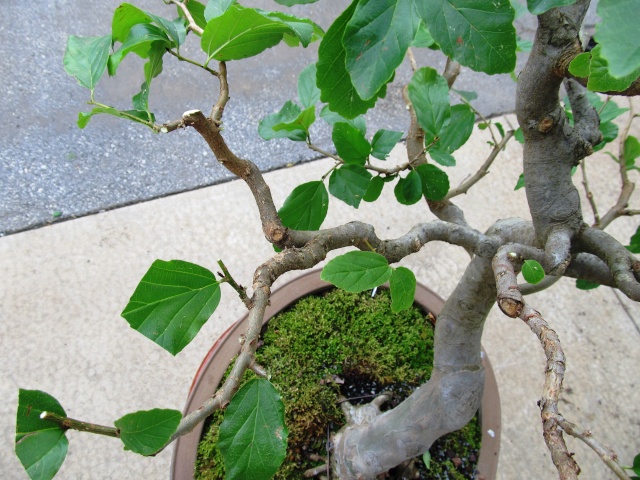 From the 21st of June until just earlier this week (mid August), the Parrotia filled out this much: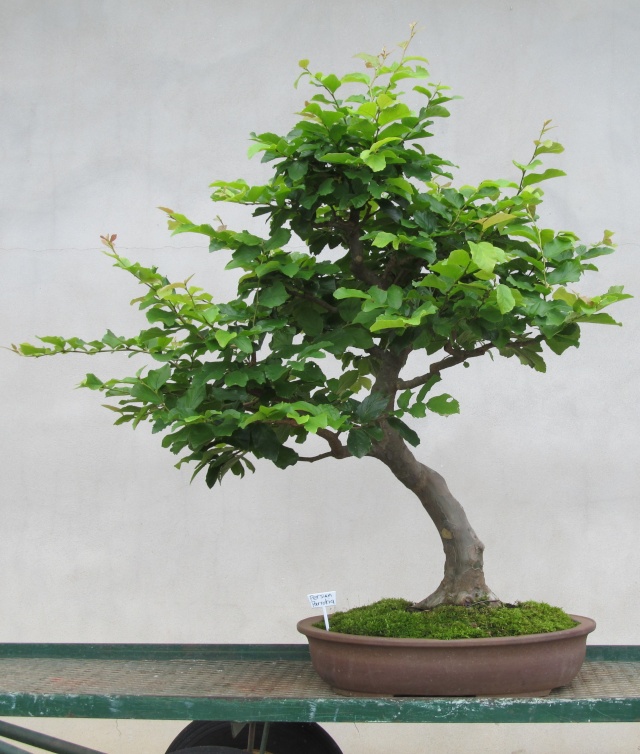 We have had an incredibly good growing year in Asheville! The weather has been much cooler this summer than in any in at least the last decade, and we have had near record amounts of rain. Not everyone loves this weather, I must admit, but my plants and I sure do.
Here is how this specimen looks now, with what I expect will be its final pruning of the year: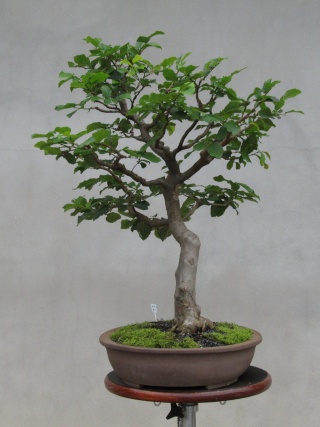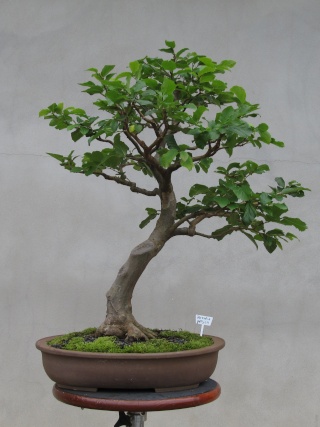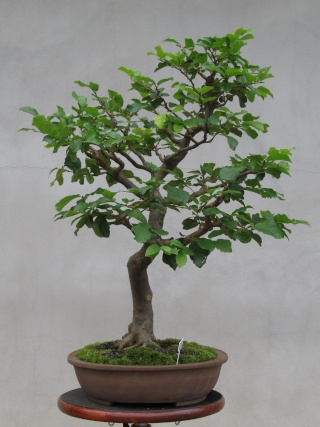 I think next year when it is repotted, I will tilt the tree backwards from its current position, like this: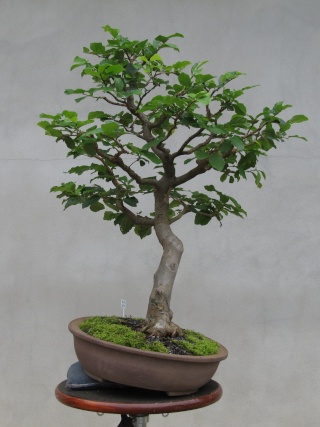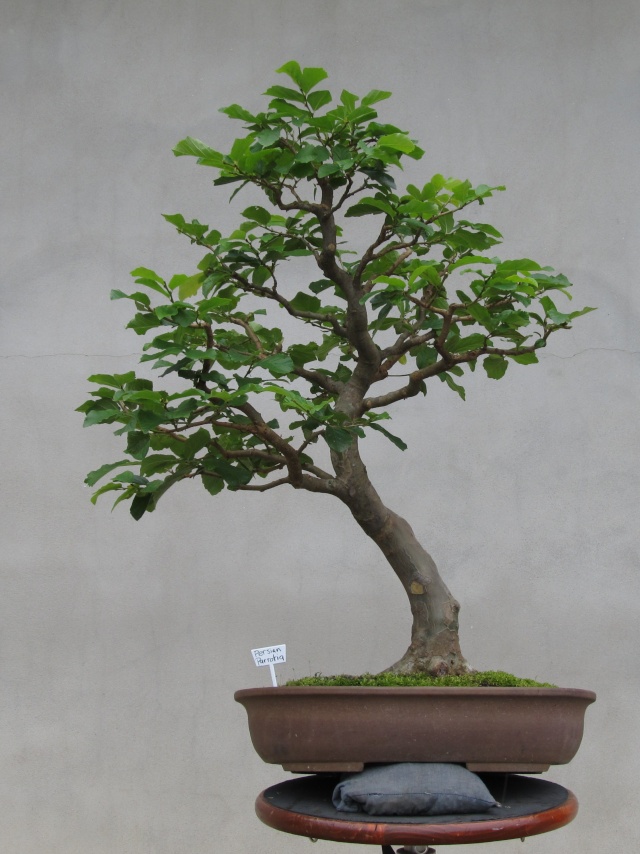 I think things have gone very well with this specimen this year. Hopefully I will locate a better container sometime between now and next spring, but even if I do not the plant will still need to be repotted. It can go back into the current container if need be.

Arthur Joura

Member





I had the good fortune once again to work with Arthur on this tree.  Here is part 2 of Developing a Persian Parrotia. I hope you enjoy!!
John


---
Permissions in this forum:
You
cannot
reply to topics in this forum