Hi,
Lewis, one of our members at Dragon has discovered a great local collecting site.
Here are a couple of the stones he has found.
Envy is a terrible thing.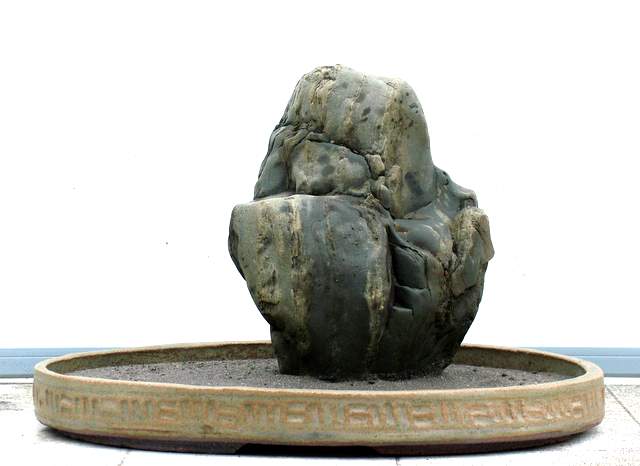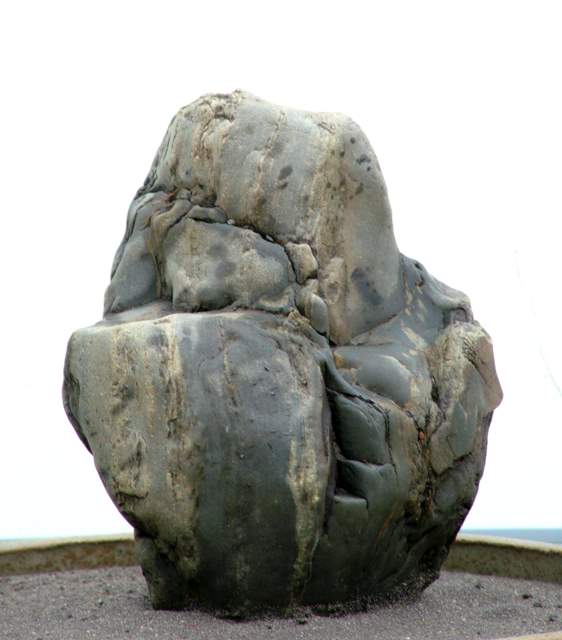 Lewis also collected the river sand to use in the display.
We think it is the way forwards, to use the local sand when we display our locally collected stones.
I have a theory, when the japanese stones where first collected, it would be reasonable to suggest they also collected some of the river sand as well and used it to display their collected stones. So, I suggest where possible we could use the local river sand.
The river sand lewis collected.
(I suggested to Lewis that perhaps he could sieve and grade the river sand, thus making a more uniform grain.)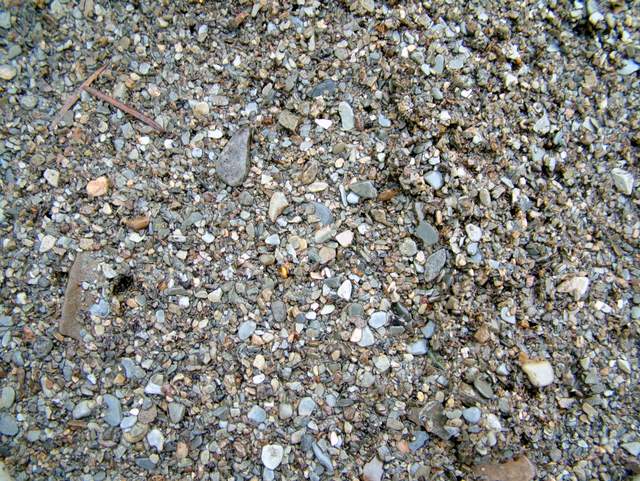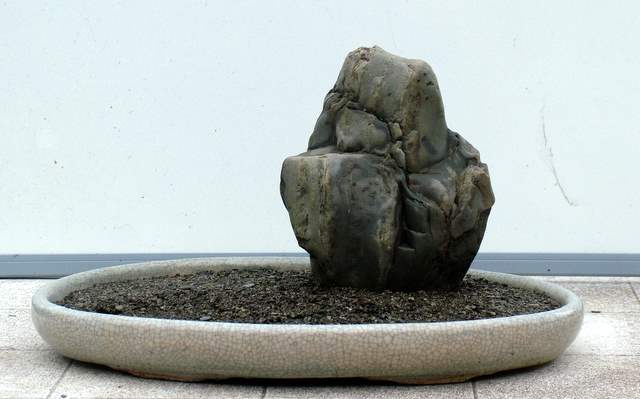 Top and bottom of his very heavy collected stone.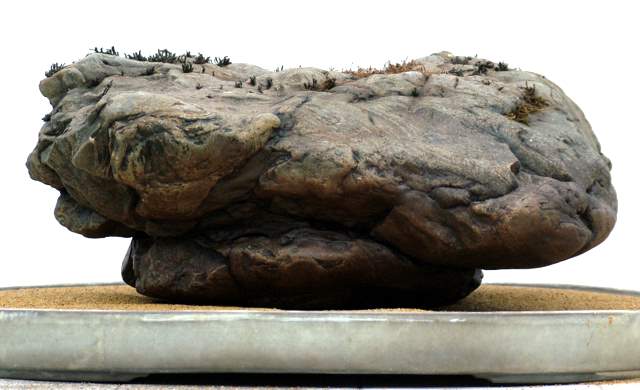 Jeremy

Member





The last one looks like a squashed ET.

Great stones - good plan for the river sand too.

I went hunting the other day too, but it yielded little as I discovered I had left the rock hammer at home. But some interesting red sandstone possibilities.

fiona

Member





If you are collecting rocks for display with bonsai use Fiona, the rock hammer is most definitely best left at home. The trick is to find rocks that have no scars, no recent breaks and an appearance that is pleasing. For the carry back they then need to be wrapped carefully, with something like old towels, to prevent them bumping into each other and "bruising".

About the only time I would consider carrying a hammer to collect would be if I was looking for something that I would be using as a root over rock rock.

Lewis's rocks look great Jeremy. I'm guessing they are coastal?

_________________
"It is not the strongest of the species that survives, nor the most intelligent. It is the one that is the most adaptable to change." - Charles Darwin.

Kev Bailey

Admin





Kev Bailey wrote:
Lewis's rocks look great Jeremy. I'm guessing they are coastal?
Hi Kevin,
No, not coastal, they came from an inland waterway.
With all the rain we have had this year, Lewis must had a good pair of wellies.
He told me he has his eye on a large stone from the same area, but getting it back will be a real challenge as it is very heavy and a long way back to his car.
At our late summer show, along with the trees, Lewis, Chris and I are presenting a display of our locally collected stones. Using the local river / beach sand where needed.
Kevin, as a Welsh viewing stone elder, is there a Welsh name for Welsh collected stones we should know about?

Jeremy

Member





Nice rocks!

Has anyone thought of making a sledge (or 'borrowing' the kids!) to haul larger stones back to the car?

Harleyrider

Member





Jerry could rig a pair of awesome panniers for your Harley!

Chris Cochrane

Member





My ride is quite heavy enough, thank you Chris!
Even without the wife on the b..OUCH!.....What was that for?
Although, for a small fee I could be persuaded to use it to pull stuff out of the ground
Last edited by Harleyrider on Mon Sep 07, 2009 7:59 pm; edited 1 time in total (Reason for editing : added text)

Harleyrider

Member






Similar topics
---
Permissions in this forum:
You
cannot
reply to topics in this forum