was the quest speaker, at the Puget Sound bonsai Association in seattle. It was the last of a series on a Rocky mountain Juniper.
Always in the past the tree was raffled off after initial design and you never saw them again. Last year they started a program where the tree was initially designed, allowed to recover and then a year later refined. WOW! very helpful to learn from the transistion.

dick benbow

Member





That's a great way to teach students about tree progression and break the paradigm that bonsai is about making "instant trees".

peter keane

Member





you said it so much better than I....and I agree it was a shift in the right direction!

dick benbow

Member





I took a half day class with Ryan before the meeting. Took a nursery stock blue atlas cedar
before and after pics. ( he chose what I consdered the back of the tree for the front) Said my mistake in selection was I did not take into consideration the directional movement of the tree. Guy's "got-it! ", no doubt....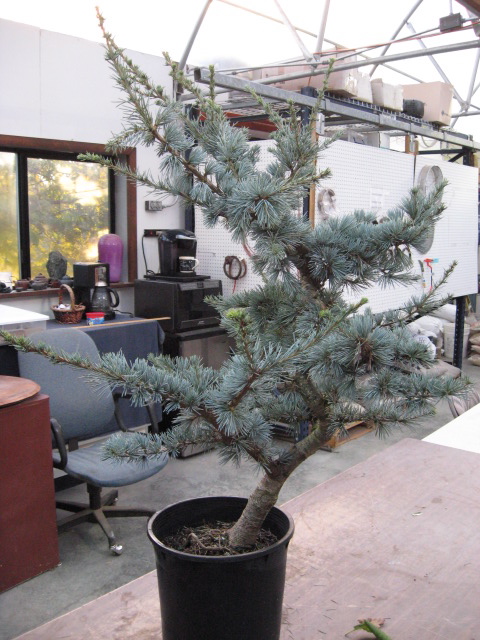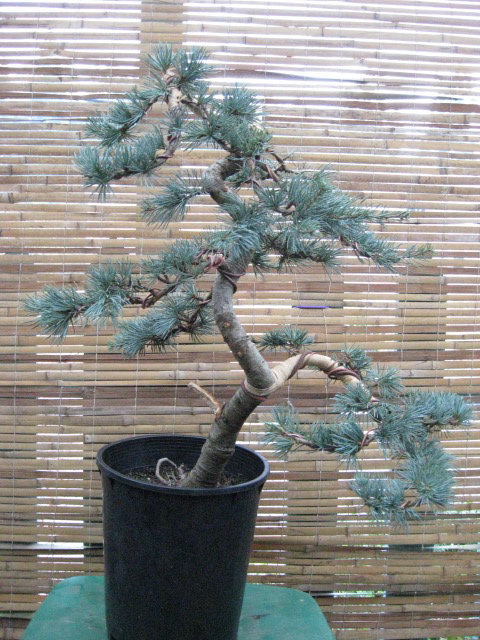 dick benbow

Member





I asked what he saw in the way of a pot for it after a year of getting over being "mauled"....he said keep your eyes open for a round (maybe oval) unglazed pot with reddish tone to the brown......

dick benbow

Member





Nice start. Do you have a sketch for the future design? I'm having a hard time seeing how the lower right branch is going to relate to the rest of the tree.

I also get frustrated by these demos where you never see the tree again. I wonder how many of them even survive? Maybe I'll suggest to our club that we should have a day devoted to "raffle trees" where people bring them back in for everyone to see...(and/or for additional work)

coh

Member





I don't have a sketch of the tree. Previous teachers Peter Adams and david de groot both were excellent sketchers. Ryan I never have seen lift a pencil. he told me next year we want to see the top develop with some growth and fullness. The first branch on the right side would have shown better if I'd have gotten a little better angle. I will try and get another photo when repotted.
appreciate your post.

dick benbow

Member





I think a Sara Raynor pot would be a good choice - oval , unglazed, redish-brown in color.
Dick, nice tree, sounds like you had a good class. If I could be so nosey as to ask what the directional change was to make the back the front? Was it leaning away? Was it the apex? I would like to understand more fully please.


my selection found the top of the tree easily facing forward. His front, caused us to raffia the top branch in order to face forward and down.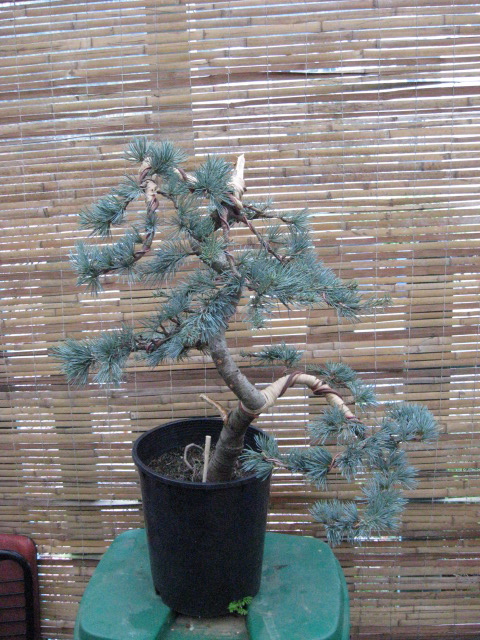 you can see that the former front is now Jin easier in this shot.

dick benbow

Member





Ah, I see it now, thanks Dick!

---
Permissions in this forum:
You
cannot
reply to topics in this forum