I discovered a new talent in the area and asked her to make me a male deer. I was very happy with her work. She showed me a winter snowing scene with a crow and my eyes could not believe what i was seeing. OMG! I can't believe I was able to talk her out of it. Her work is so incredible ( and costly). I'm gonna start saving for a bear fishing salmon.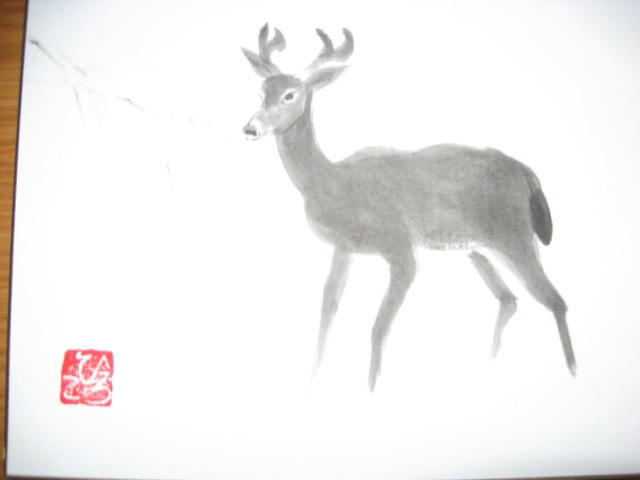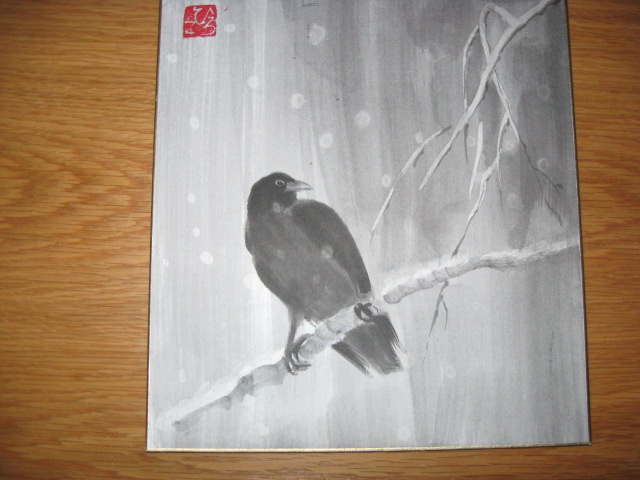 dick benbow

Member





Talked to Hiroko today and she has agreed to do a bear in the falls fishing for salmon. I'll be eager to see it when she finishes.

dick benbow

Member





well I'm off today to see and bring home her work. I'll start a new topic with it so it doesn't get buried here.

I'm anxious but confident that this work will be exactly what I'm looking for.

my brother is off to brooks range next week to photograph the bears. i heard they eat up to 40 salmon a day in preparation for hibernation. man, that's a lot of SUSHI!

dick benbow

Member





Very nice. I should have commented here, rather than just over here
https://ibonsaiclub.forumotion.com/t11385-my-next-shikishi
, but I really like the crow. It is an image I can relate to, culturally. A very American scene, though it is true crows have a circumpolar distribution.
So on the positive side of my comments made in the other thread, I really like these boards. The deer is wonderful also, majestic animal, and a reminder of wonderful peppered venison roasts and sausage at Thanksgiving at my sister's house. It has a cultural context for me, and many Americans.
The crow carries so many meanings, from the vaguely remembered superstitions of my grandmother, as the harbinger of evil, the portent of death, to the intelligent, sassy creature that would sit just out of reach and taunt my rottweiler dog. Beautiful painting.
Very nice.

Leo Schordje

Member





I really appreciate getting feedback and appreciate yours. thank-you!

dick benbow

Member






Similar topics
---
Permissions in this forum:
You
cannot
reply to topics in this forum