This tree was put in my care a couple years ago. It is a collaboration between Austin Heitzman of the IBC and Myself. Austin did the collecting form the wilds of Philadelphia, 99% of the wood carving,and basic branch structure. I have been working on ramification and final design. The pot is a Korean Mica pot and will be changed within the next 2 seasons to something a little more fitting.
Here it is today. This will be the first time Austin has seen it in the last few years (Lets hope he logs on!)
Question: Any ideas for leaf reduction methods ?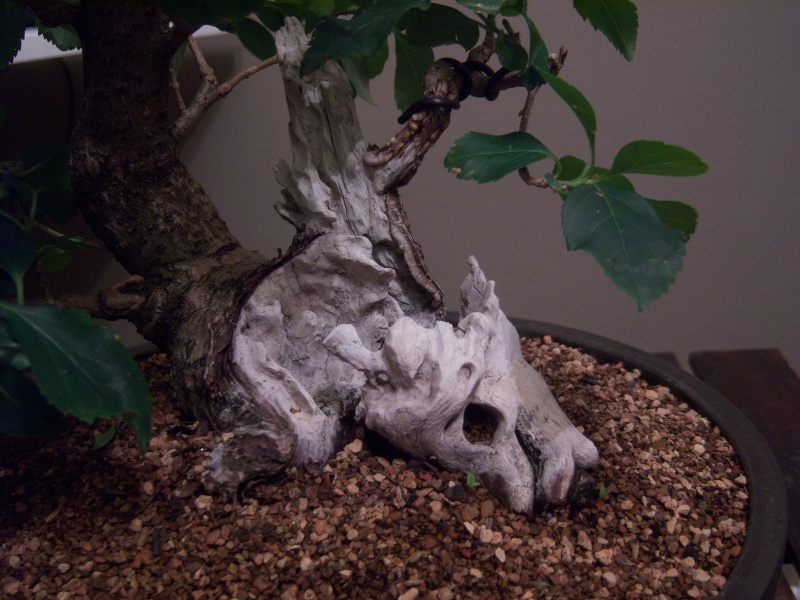 Back: Has some potential also.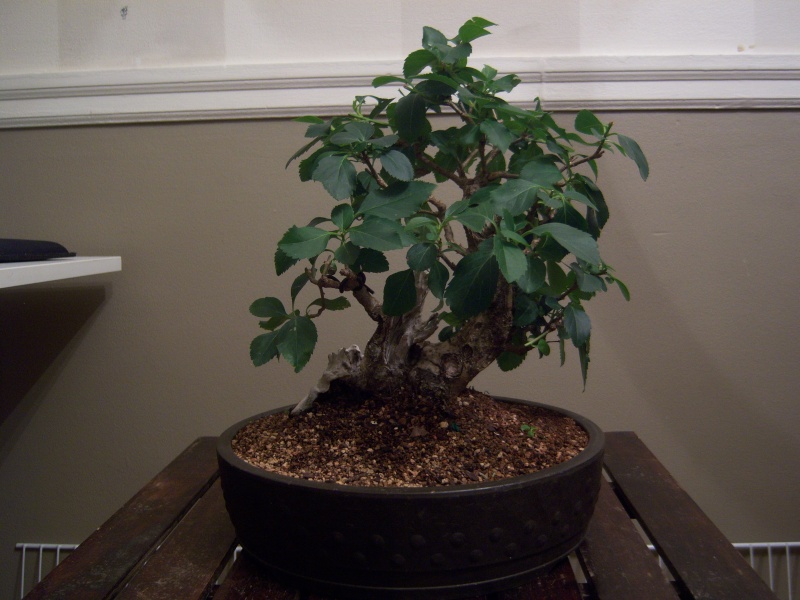 Joe Hatfield

Member





hey, I know that tree.
Good stewardship- you didn't kill it.
That's a nice piece Joe; you guys did well. Never worked on a forsythia, so my leaf reduction suggestion would amount to zero. It's got a lot of character to it and from what I've seen of them, even the older ones, is that they tended to grow as straight, thin trunks without much of any girth.

Good luck with it and keep us up to date on the progress.

Orion

Member





austinh wrote:hey, I know that tree.
Good stewardship- you didn't kill it.
It's really healthy too. I was letting it grow for the last couple years like crazy only making small adjustments so that it didnt become too over grown. This year I trimmed it 3 times. I'll leave it alone for the rest of the season.
Thanks Orion! This one has some nice curves and Austin did a good job on the wood to give it some character.

Joe Hatfield

Member





Has it flowered at all yet? Never got any flowers on this one during my tenure. It looks real good and it is nice to know it is doing so well.
Negative, No flowers yet. I have a feeling it might happen next year.

Joe Hatfield

Member






Similar topics
---
Permissions in this forum:
You
cannot
reply to topics in this forum