I saw these Maples in different areas 30 miles apart. I've looked around and the only maples I'm thinking it resembles is a Trident Maple (Acer buergerianum). The Trident only because the leaves are mostly three lobed and small in size. The shoots or leaf vein is red and I don't think Acer buergerianum's is red. I know it might not be time of year to transplant Maples so I'm really just wondering what type they are.
I cut this off for identifying but it has stayed alive in water now for 2 weeks.
Same tree up close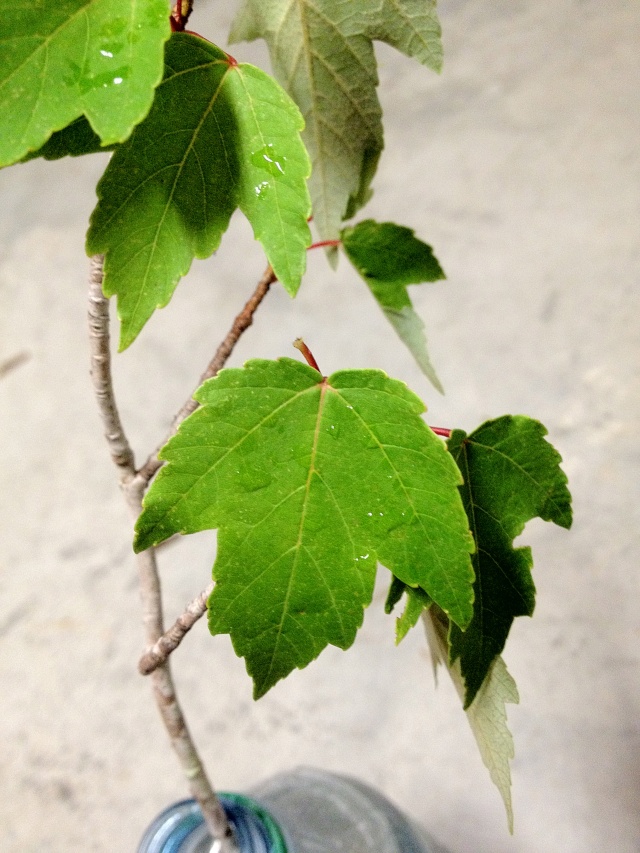 Different tree different location has survived in pot for three weeks.
The tree in pot came from a group like this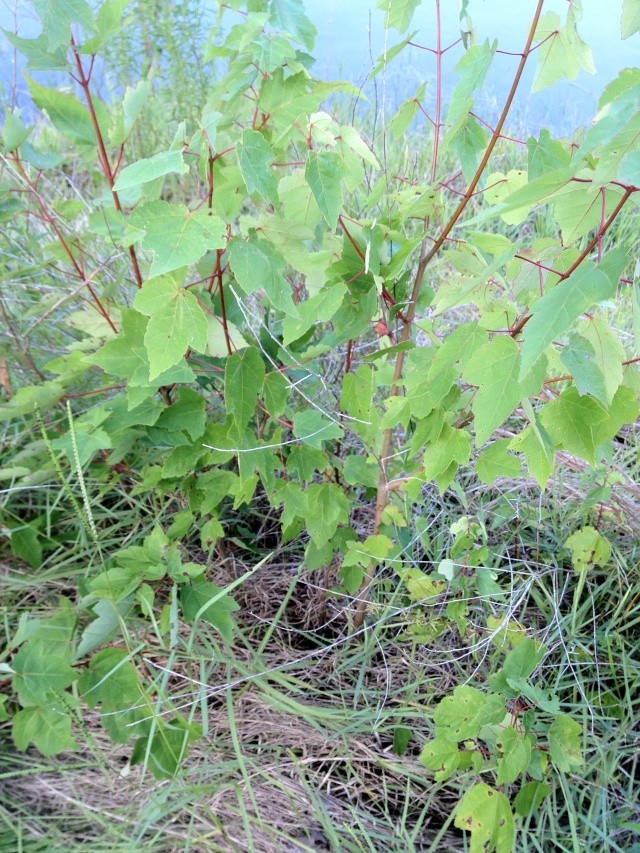 And like this
Very mature version farther back away from water

Josh S.

Member






Josh S.

Member





Josh, that's Acer rubrum, our native red maple. There is lots of variation, and they can be tricky bonsai subjects. Randy Davis posted his in the main forum, "red maple flowering" or something like that. It's probably on the second or third page, but you can use the search bar to find it too.
Last edited by Russell Coker on Mon Jun 18, 2012 4:11 am; edited 1 time in total

Russell Coker

Member





Aren't the red maple more jagged around edges, and mostly five lobed.

Josh S.

Member







Actually, I'm more used to seeing three lobes. Remember, there's LOTS of variation.

Russell Coker

Member





The pic you posted in the "flowering Red Maple" forum, was that at the nursery and is the tree "gold nugget," or is that the nursery? I remember seeing the trees last fall, the trees I posted had crazy colors ranging from bright yellow to bright orange.

Josh S.

Member







Those pictures where taken at the botanical gardens here in Mobile. There are 3 or 4 of them there. The nursery that grew it, I assume the original was a seedling selection, is Panhandle growers in Milton. I'm pretty sure it's their tree and they named it 'gold nugget'. When I saw John back in January I asked if they were growing it and he said they hadn't in years. Red maples can be problematic landscape trees, and after Ivan and Katrina most of the non natives (as in non local stock) were attacked by borers and are still dying off. 'October Glory' was especially hard hit. These at the gardens are very stout, sturdy trees with absolutely no problems, so I'm hoping they'll reconsider it. I don't recommend Acer rubrums to my clients anymore, but I would if I could get this one. It's actually hard to find someone growing the local trees these days, everyone wants a named one like 'Oct Glory', but they just don't do well down here.

Russell Coker

Member






---
Permissions in this forum:
You
cannot
reply to topics in this forum