I was just after some advise on yew, I found a great trunked yew today in a local trade nursery.

It has a really good taper from about 4 inch across to 2 inch across in about 8 inch of height. At the 8 inch point there are loads of branches of about 3rd of an inch in thickness. I think it will make a good bonsai but I'm worried about the 4 foot above the 8 inch point that I'll need to cut off. lol

Can I get away with cutting that much off the top of a Yew? How well do they back bud? And if I did do it can it be done this time of year?
Hello Halo. Yews bud back extremely easily and I have collected many Yew tree stumps with no apparent foliage. The following season buds will pop everywhere on the trunk.

will baddeley

Member





Cheers Will. Shall get my self back down there tomorrow. I've never seen such good taper on a yew and every where else round here they cost the same as this one is for just sapling. I'll take some photos and upload them when I get it.

Hi Halo, here's a pic of one such stump I came across on a logged off site. It is 8" across the top and was cut well below the lowest live limb. I believe this is two seasons after the logging was done and the tree is doing well on its own. This is a Pacific Yew, Taxus brevifolia.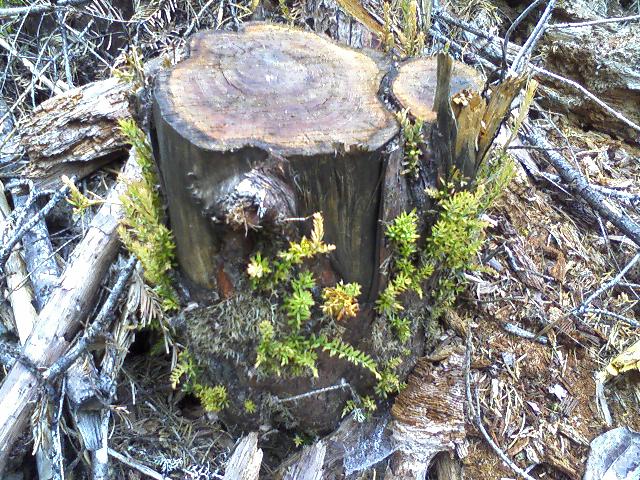 RKatzin

Member






---
Permissions in this forum:
You
cannot
reply to topics in this forum