I was sitting out and working a bit on my trees yesterday. Being a bloodbank for mosquito's..
Thinning a bit out some branches on my trees so they wont die back inside the crowns. Not the best time to reduce the buds on pines, but I just went for it. If anyone has some virtuals for me, it would be much appriciated. I know that the trees are planted in a too wet soil, mostly consistent of bark. I dont want to risk killing anything by repotting them now, and hopefully they will be ok untill next spring. Though I've heard that several repot pines in mid summer.
The two Betula I have was overgrown with shoots, so I trimmed it back, to create some more structure.
Any comment is appriciated.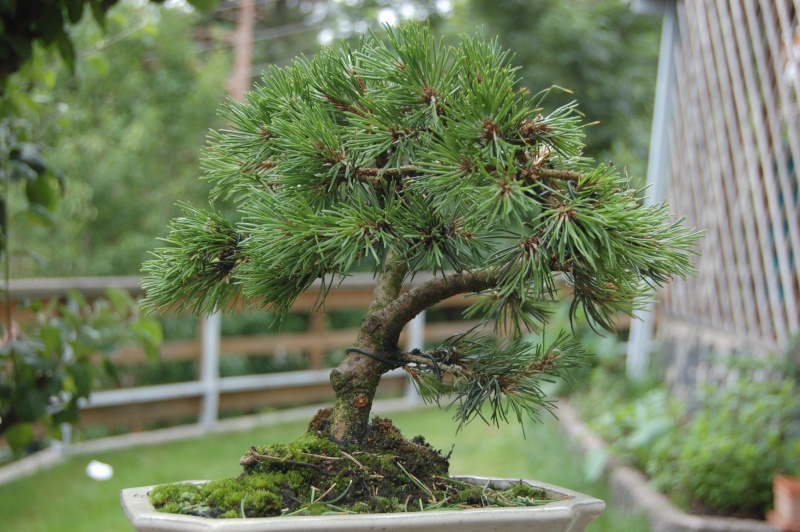 Another tree, compared to my ancient cellphone.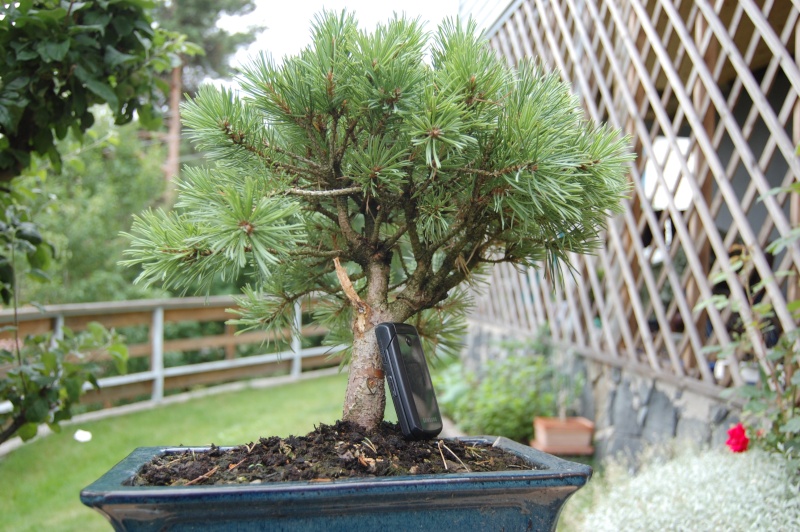 In need of a repot...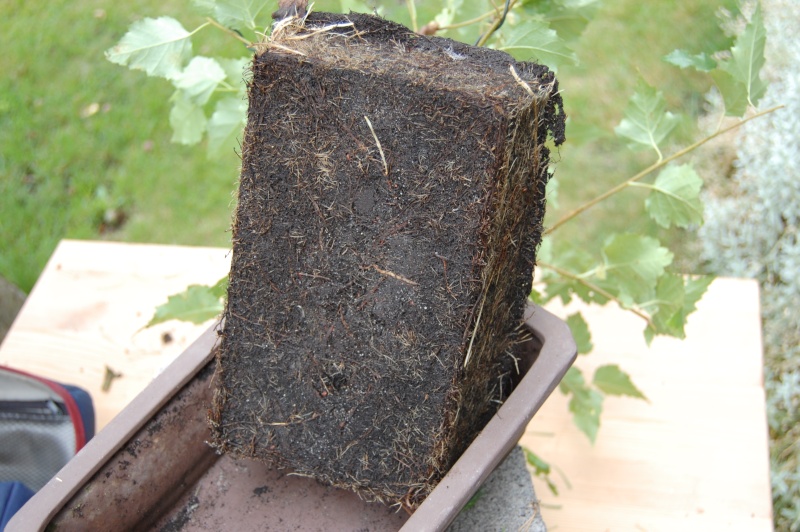 More trees.. Some other day.
Have a nice summer!
-Storm

Storm

Member





By the way, Im thinking of lowering the crown on the first tree, a bit, and removing the two tiny bottom branches. But I want to wait with that, so I dont do too much at once.

Storm

Member





By the way, I barelly touched pine number 2. Just in the need of ideas.
Do anyone know what kind of pine these are?

Storm

Member





Hi Storm.
It looks like a dwarf pine variety.
The first pine needs some work on the graft (left side bump) at least i think it is a graft.
I would leave the apex and the small right branches for now,
i am not certain what the small branches gonna do with the graft section (when some local thickening occurs you have to act).
Repot and nerbari-root work next spring.
For water management till next spring; cover the pot surface temporary when it gets to wet.
The second pine could do with some thinning out for light and some wiring,
has this one also a graft under soil level?
Looking at the lovely Birch, i would cut on the left trunk the left branch and maybe some more wiring(hard to tell on one picture).
But no repot till next spring.
Birch is on of the tree's that must be ideal for Norway.
regards, Sunip

BTW. Mosquito's:
I remember swimming in the ice water up in the Abisko area no problem but being eaten by mosquito's after the sun went down.
Because the zipper of my tent did not work, nights where hell but then; next morning breakfast outside with no single musquito.
Sunip


---
Permissions in this forum:
You
cannot
reply to topics in this forum