Hello dear,
it was about two years ago when I started to be interested in growing bonsai trees. I saw a nice tamarind tree in a book and I also wanted similar one. There it was written that this tree is quite easy to grow, so I bought some tamarind pods in supermarket when I had a chance. It was in December 2017, without gaining more informations I just put seeds in a peat/soil for house plants.
Well, the seeds were fresh and they sprouted in about three weeks. During this time I was finding more informations and I found out that it would not be the best plant for beginners in the temperate zone. So what now?

 Just keep in growing.
Two of them are about 4 months old, the smaller one is about 2 months old.
In summer I am going to reput them into better soil and I am going to keep them in a bigger boxes - this should be good for root growth and the plant should get some strength.
I have seen in some video that tamarind does not have big root system (at least when it is such young), so I guess I do not need to be hurry.
However, despite of reading articles and watching videos, I have some concerns abut the next steps.
I can work on my own, but if you would have some advice, please let me know - mainly if you would seem me going to do something in a wrong way.
So first - I will wait until they grow a little bit more (until summer)
Second - I will repot them to beter soil, I will keep all roots and leaves, only some flat stone will be put under the plant to start creating nebari (Isen't it too early? I have no idea...).
In a future I will also start with some easier trees.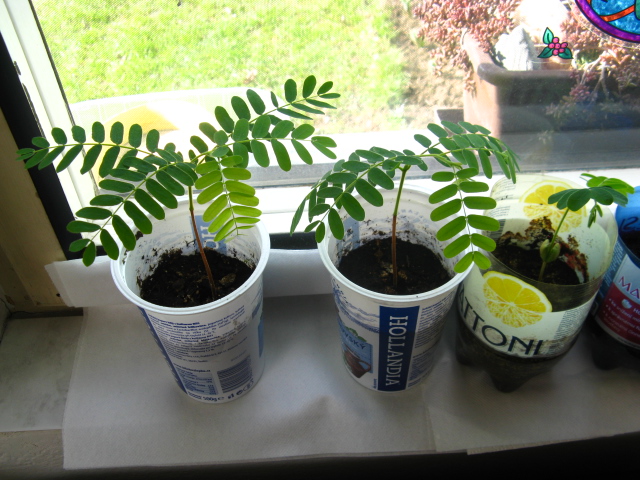 JanG.

Member





Jan,
tamarinds need full sun.
So if indoors see about some sort of affordable lighting.For when temperatures drop below 70 deg.F
day or night.
You could look up the work of Jack Wickle on Google. Fluorescent lighting if the other light sources
cost too much.
Try an inorganic that does not hold water in itself at 7 parts [ 5 mm in size ] and 3 parts sifted
compost or sifted peat moss.
Size of your effort ?
They can be 1 inch tall to around 36 inches.
They are leaf dense, but have a few strong branches.
After 10 years the bark starts to flake and it will flower and can fruit.
Easy tree to grow in the tropics.
Decide on a height and then learn to keep it healthy.
I will be around if you have questions.
Laters.
Khaimraj
two examples -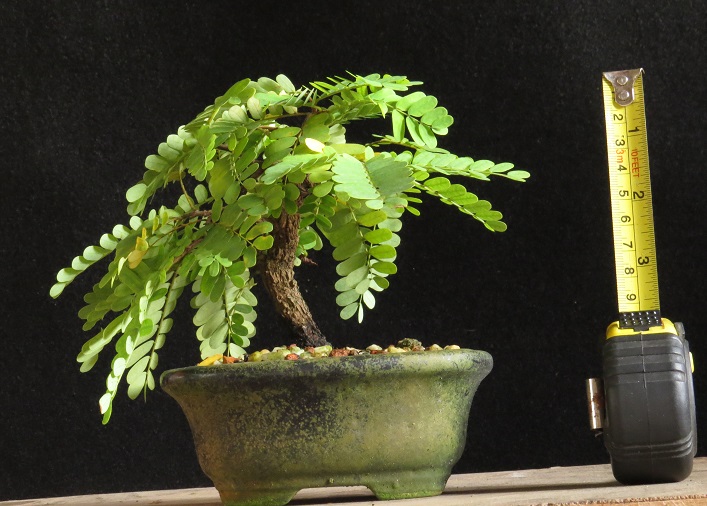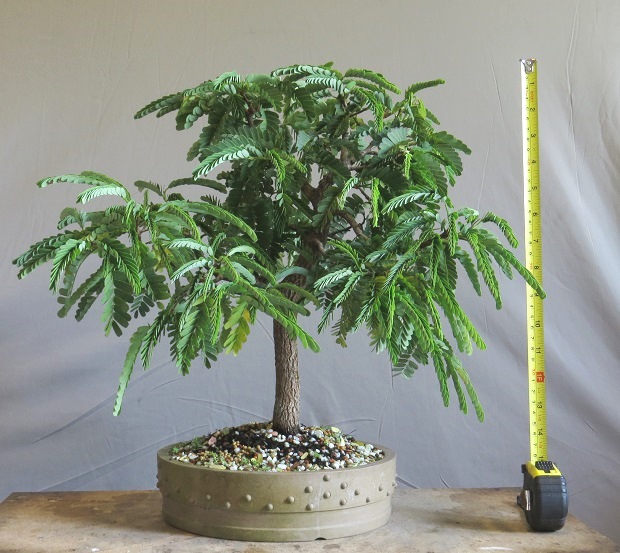 Khaimraj Seepersad

Member





Hello Khaimraj,
thank you.
Now they are situated by southwest window, so they are on quite full sun. During summer I will put them outside, a time after planned repotting I will keep them on some half shaded place.
I have been checking some universal soils, but your suggestion seems better.
After I read some articles about tamarind plants I am concerned about moving them or making anything with them. Those stories like "I turned tamarind 180° and it dropped all leaves" or "after summer I moved tamarind indoors, then it dropped all leaves and now it seems dead".
Well, I will see

. Exactly, I have been turning them from time to time as a test what will happen and they seems still good.
Until autumn I will prepare some kind of growing box with LED bulbs. I am planning also some cotoneaster and Ligustrum vulgare (or chinensis), so I will have all of them inside with tamarind during cold seasons (I want to grow them fast  

 ). I will try it with one growing LED bulb and two more cold white bulbs. I have small place and for such small amount of plants it could be apropriate. LED bulbs does not emit much heat, so they can be placed close to the plants. The bulbs are heating itself, but in autumn or winter it is no problem  

Also I will ensure some basic humidity for them - like placing big plate with water and ceresit under them.
I do not want them too big.
It was surprise for me that tamarinds can be even 1 inch small. My efforted size is about 25cm (10 inches), if neccessary, then bigger but only up to 50cm (20 inches).
As I read, the very small trees need much more care then bigger ones, so I want some compromise. Furthermore, I like medium sized bonsai trees the most.
I will see how will they grow. Now they have quite long stem (or thin trunk

). But I am planning grow them in an informal upright style, so I guess it is still good, trunk will be twisted little bit and then the plants will be finally lower.

JanG.

Member





First situation in Bonsai ---------- learn to keep them healthy.

If you want to learn about training, you need about 10 or 20
of the same type.
BUT do not experiment on the mother plants.
Until.
Khaimraj

Khaimraj Seepersad

Member






---
Permissions in this forum:
You
cannot
reply to topics in this forum