Ulmus Procera/Minor
This is another new project im working on with native species. this is styled in a fairy tale image, or even just an ancient wood land tree with a creepy twist.  it doesnt confine to any rules, it doesnt even know if its an informal upright or multi trunk, each way its turned reveals another form. some of the branches are extremely angular while some have twirly twists. the natural bends have been accentuated with wire on most branches.
Of course, its in early stages of development, but minimal wiring will be used on this one, just pruning for direction after these branch bars are set.
Hope you like it..The hollow in the base is completely natural, but ive had to carve a little inverse taper out of the double apex and also have began hollowing out the heavy trunk to the left. its obscured from this angle...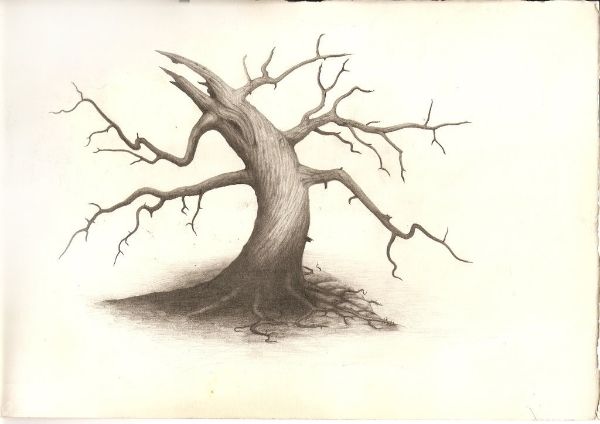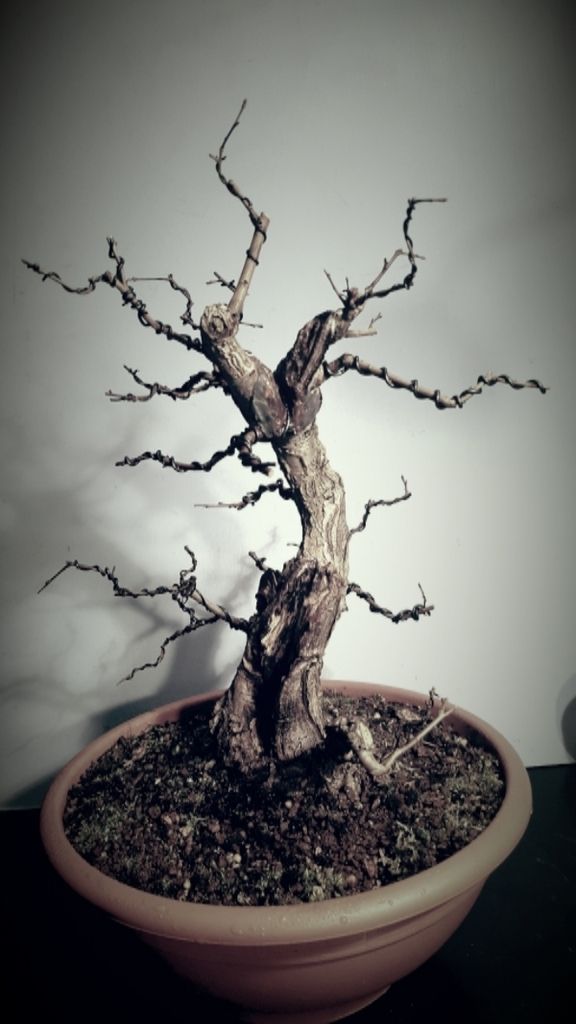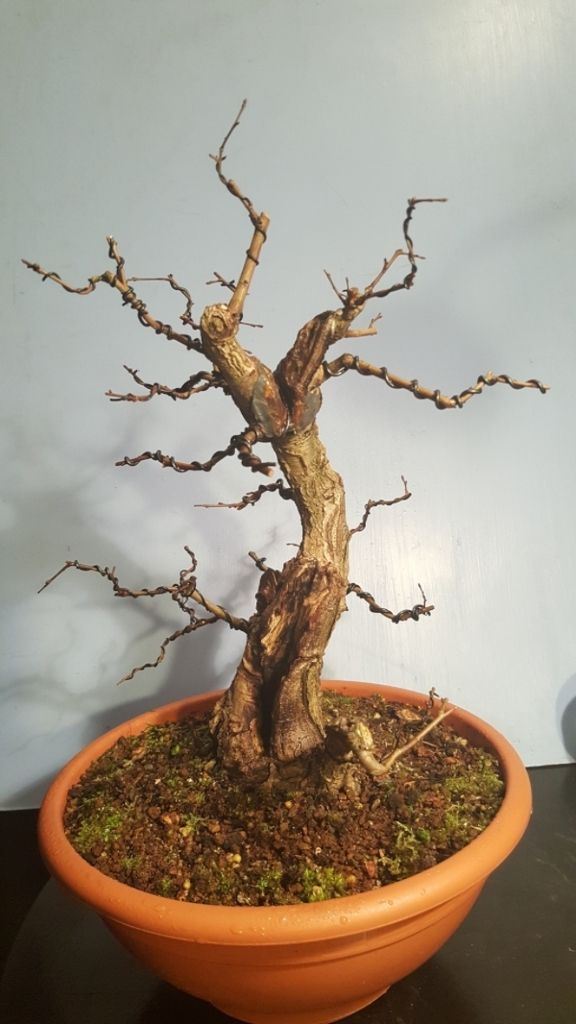 Some more images can be seen of this tree here:
https://www.flickr.com/photos/138823275@N03/albums/72157665442375766/with/25240892920/

BobbyLane

Member





Mad as a box of frogs!
I love it

My only reservation is that ramrod straight branch at the top. I'd cut it off. It's an Elm so something else is bound to sprout. Alternatively I'd try to bend it because as it stand it's at odds with all the other branches that you've wired. They complement the movement of the trunk, that one conflicts with it.
Well, that's just my opinion anyway. It's a great tree either way.
Regards
Richard

Richard S

Member





Im in agreement Richard, ill either try to get some bend in it, or reduce and see or wait for it to back bud. there are some dormant buds about to pop on the main trunk too, so may let one extend on the right where its a little bare.
Edit.
One of the apex's may be removed in the future depending how the tree adjusts to the recent work....but the tree is heading towards a tall, slender image of a real Elm and i imagine something like this when in leaf
before returning to its haunted look in winter


BobbyLane

Member





Hi all,
Made some adjustments to this tree..
I decided to go with the right apex, as i'd already over cut the left one...think it turned out ok
ive sealed all the cut areas and the branches around the apex should provide some good callusing this season, the hollow in the top is a little shiny atm because of some wood staining. needs time to weather in..
IMG_9466 by Bobby Lane, on Flickr
IMG_9473 by Bobby Lane, on Flickr
IMG_9484 by Bobby Lane, on Flickr
IMG_9486 by Bobby Lane, on Flickr
if you look close enough you may see the faces of lost souls..
IMG_9487 by Bobby Lane, on Flickr
IMG_9490 by Bobby Lane, on Flickr
some Uro in the base
IMG_9499 by Bobby Lane, on Flickr
IMG_9501 by Bobby Lane, on Flickr
IMG_9500 by Bobby Lane, on Flickr
IMG_9507 by Bobby Lane, on Flickr
can see all images here:
https://www.flickr.com/photos/138823275@N03/sets/72157665442375766

BobbyLane

Member





Well that's even better I think (and I liked it anyway).
By the way, what did you seal the cuts with and why is it shiny? Obviously not cut paste. Some kind of wood preserver presumably? You don't favour letting it weather naturally then?
Not a criticism by the way, just interested in your approach. I used to studiously seal cuts with Lac Balsam (bloody awful stuff that is almost impossible to remove - although good for sticking broken branches together

). I generally don't bother at all now though.
Regards
Richard

Richard S

Member





Hi Richard, i sealed the cuts with Kyonal sealant....i usually let stuff weather naturally too, but in this case i wanted the apex hollow to appear dark and black, so i used india ink inside and ronseal wood stain (dark oak) on the outer edges to help blend in with the dark black. if its still a little shiny in a few months i may use a wire brush to gently rub out bits of the stain from the edges. or a wire brush on the dremel, slow speed.

I used the techniques from G Potters vid on this particular tree

https://www.youtube.com/watch?v=BHIvEFiuJNo

BobbyLane

Member





Hi again folks,
A quick update on this one...
This one was re potted a few weeks ago, some changes were made, the left stump was reduced further and is more of a little hollow now than an ugly stump. some reducing of branches was done and further styling
The mass of feeder roots..
2016-04-02_08-09-45 by Bobby Lane, on Flickr
This is the tree today, it was put in a round China mist pot, its now beginning to take shape
IMG_0041 by Bobby Lane, on Flickr
IMG_0050 by Bobby Lane, on Flickr
IMG_0055 by Bobby Lane, on Flickr
Time to remove the moss as some of the roots are growing up into it
IMG_0058 by Bobby Lane, on Flickr
IMG_0060 by Bobby Lane, on Flickr
Final styling will see branches from the front and back with the majority of trunk line visible through branch structure....the big hollow will be left open, other hollows obscured by branches...all the primary branching is set with wire including baby bending of two shoots, next stage will be clip n grow/pruning for direction and pruning harder in the upper half ...

BobbyLane

Member





Hello Bobby
I thought that left apex spoiled the image when I first saw this tree so I'm happy to see it removed.

I love what you've done so far.


milly.a

Member





latest photo taken, it filled out quite a bit
IMG_2447 by Bobby Lane, on Flickr

BobbyLane

Member





---
Permissions in this forum:
You
cannot
reply to topics in this forum