hello,
I repot this very old elm in march this year in a provisional pot.
Photographies of different virtuals pots for exhibition , what do you think about the forms and the colors? have you some ideas for the ideal pot, thanks for your advices.
Actual pot : [img]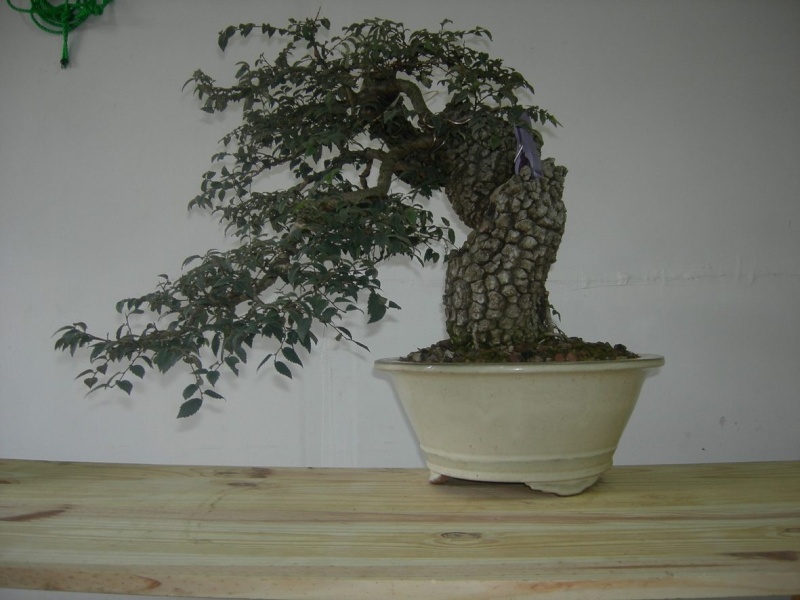 [/img]
Pot 1: [img]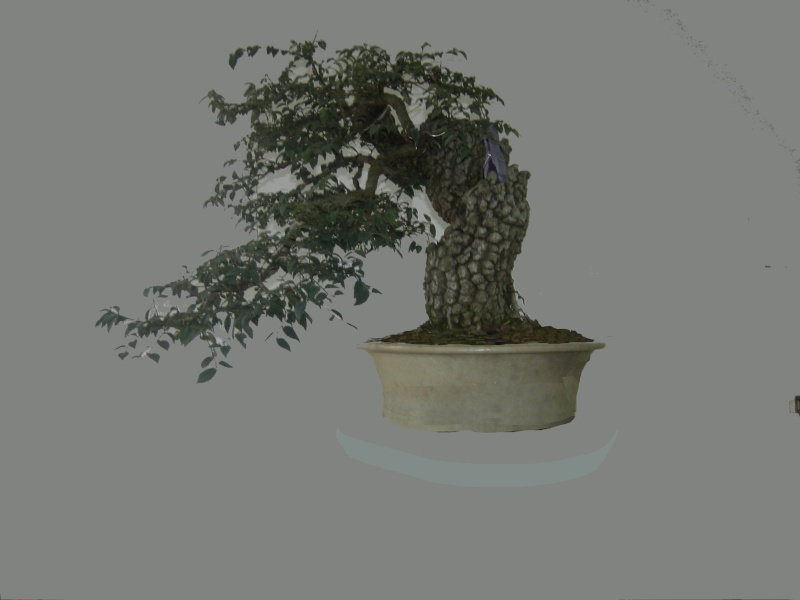 [/img]
Pot 2 : [img]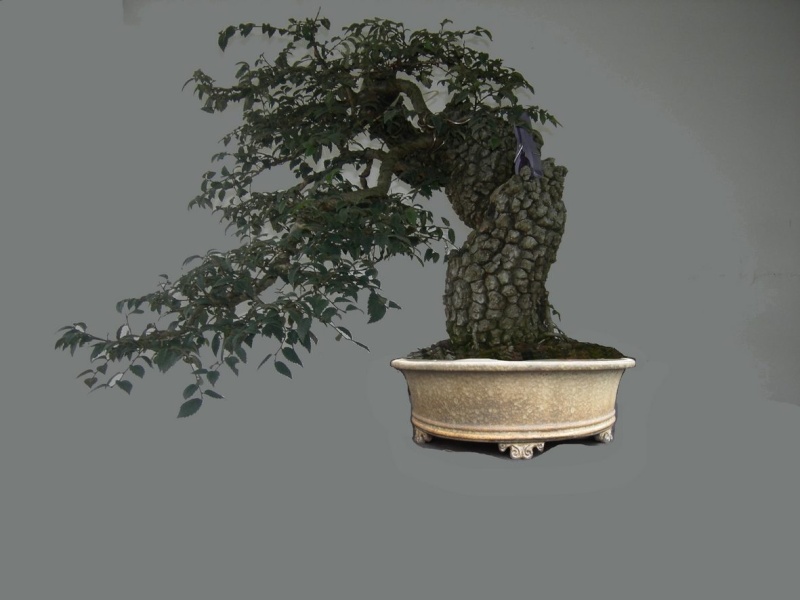 [/img]
Pot3 : [img]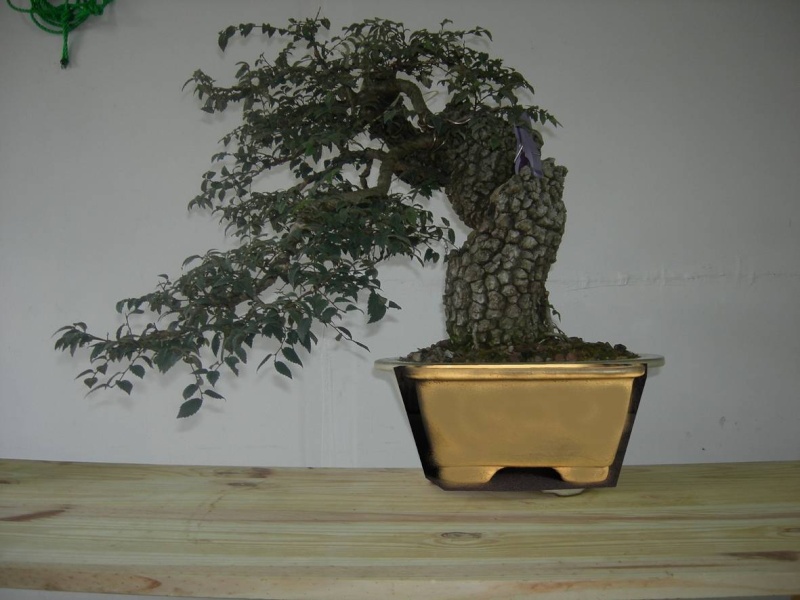 [/img]
Pot 4 : [img]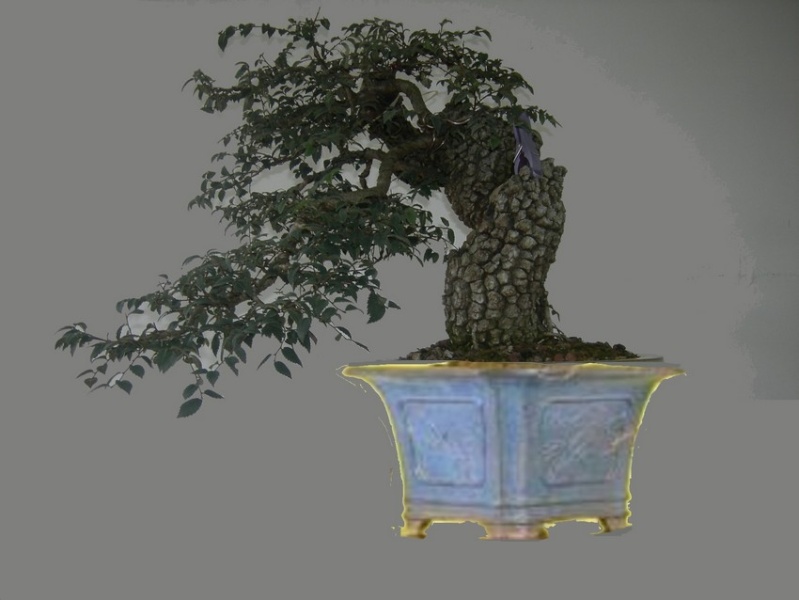 [/img]
détail off the bark :[img]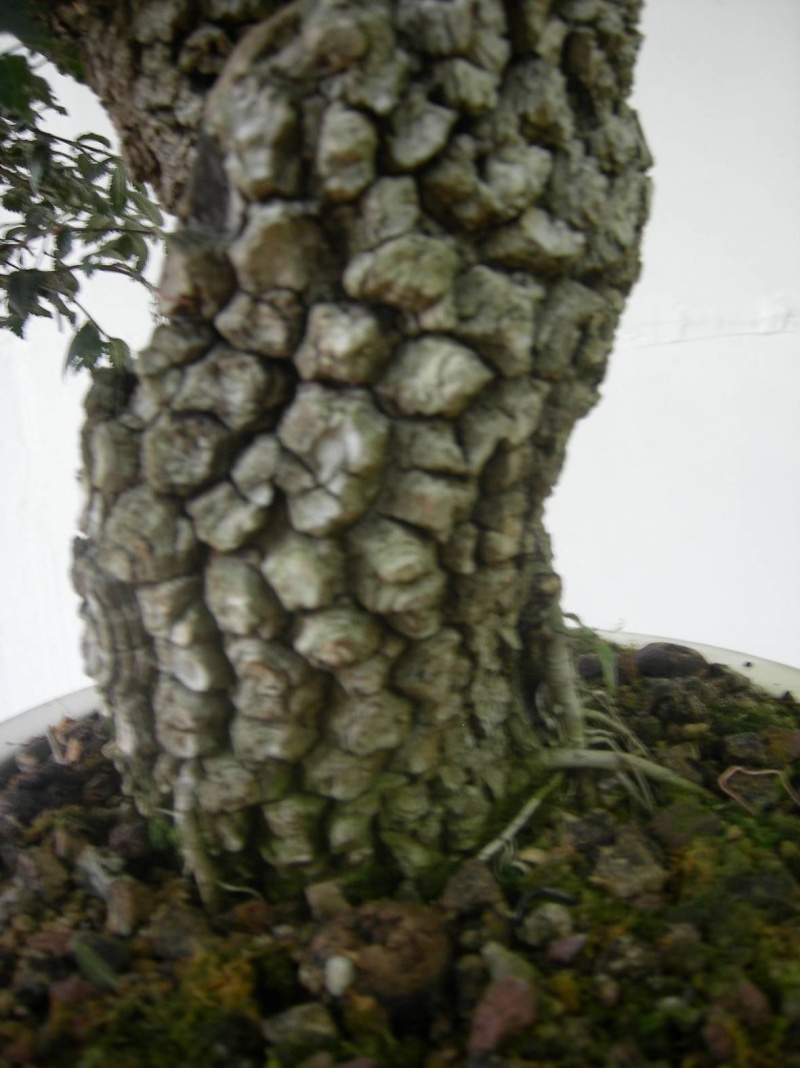 [/img]

abcd

Member





I think whatever pot you choose needs to be much wider to balance the massive weight of the trunk and top. The cream color is fine. Green would be good too.
_________________
Jim Lewis - lewisjk@windstream.net - Western NC - People, when Columbus discovered this country, it was plumb full of nuts and berries. And I'm right here to tell you the berries are just about all gone. Uncle Dave Macon, old-time country musician

JimLewis

Member





I would not pick a small round pot, nor a pot with a (too) shiny glaze. The blueish shiny glazed does not fit the tree at all in my opinium.

I would go for a deeper pot than your thrid example (so more like the first and second), and i'd pick a glossy glaze as well or unglazed even. A roughly textured glaze, or a glaze with different shades or different areas of thickness of glaze would suit that rough bark and masculinity of the tree very well. Some crackles in it would add to the drama as well. An undertone of glaze behind the top glaze could work as well.

A bright colour would maybe suit the tree as well, but i would pick a colour that does not distract the eye too much of the bark/tree; maybe a shade of dark/deep red with textured pot surface or glaze surface at the one extreme end, and on the other extreme end a pale yellow or green with textured pot surface or glaze... and in between those, just neutral colours grey/brown/green.

Sorry i did not do the effort of looking for examples
Beautiful tree! If it were mine, I'd look for either an unglazed square semi-cascade pot with rounded corners and no lip (plain feet) or a glazed pot with a yellowish-brownish color to (hopefully) match your fall color. I'd be careful not to let the pot distract from the trunk character of this tree, which you have in abundance.

Zach
How about something like this?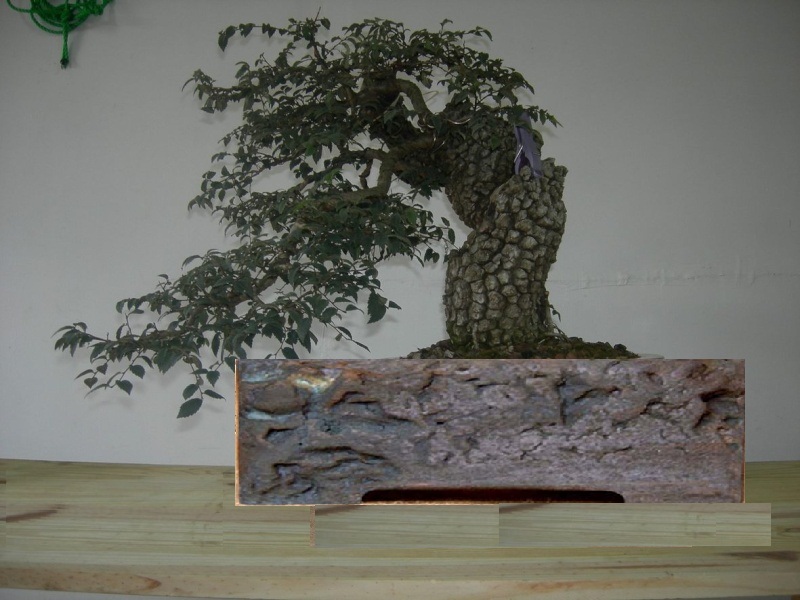 The size of the pot would need to be changed to fit the tree, I am not to good at virtuals. I ordered a similar pot for a corkbark with deep fissures in the trunk. I ordered it from Erin's pottery if your interested. You can email them and ask them for there adive to. Here is a virtual of mne.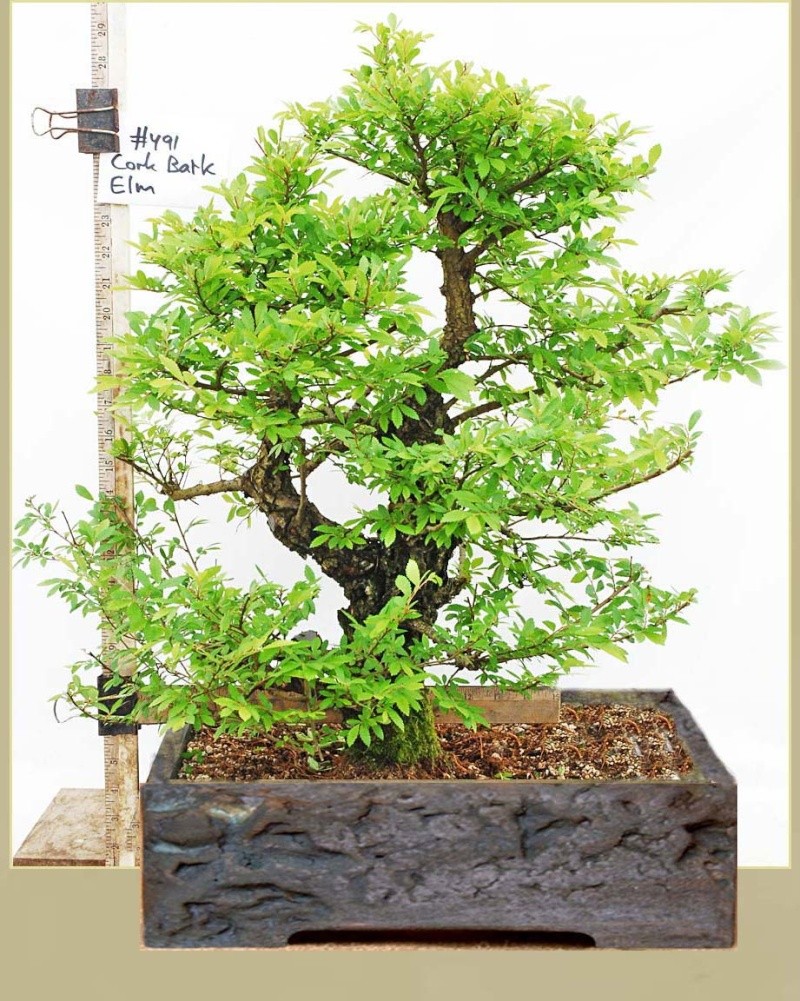 Here's a couple more virtuals form Erins: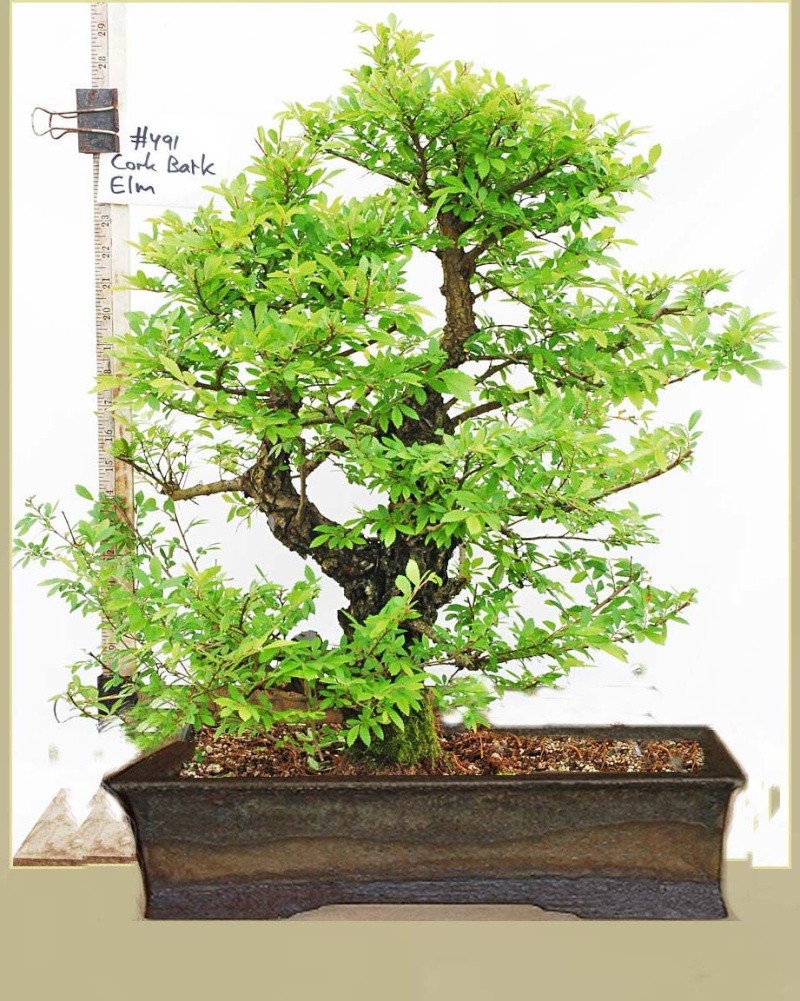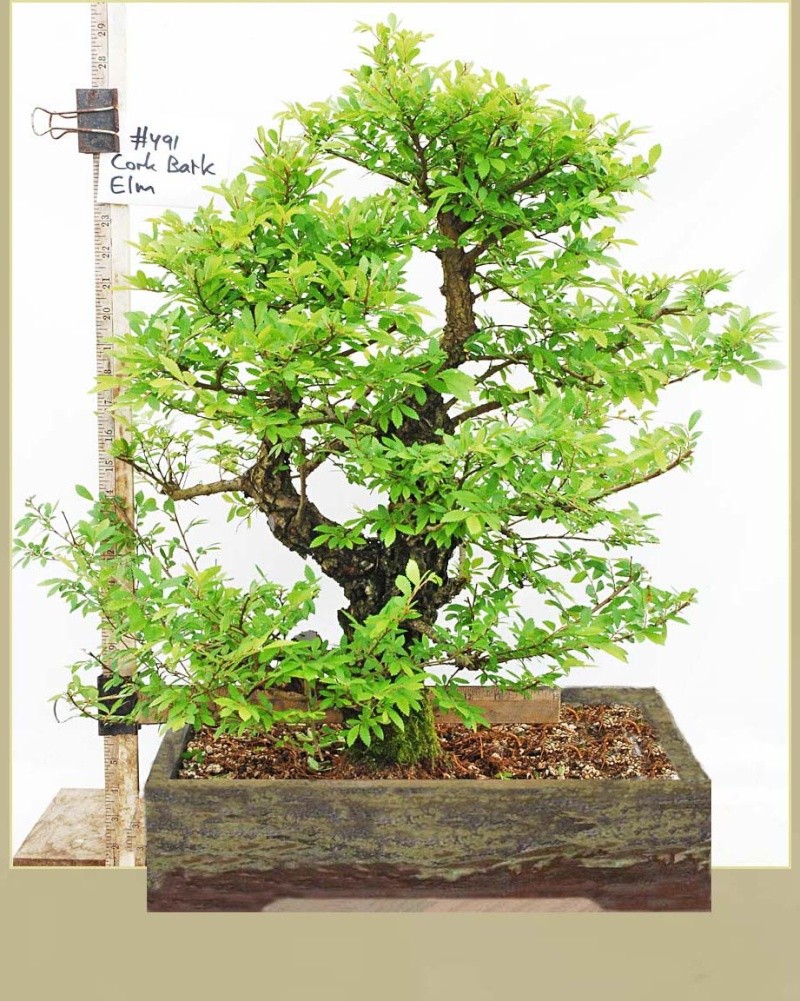 Mike

Lost2301

Member





I would go with a rectangle or even oval, but remember the rule of 3rds, and plant off center. (rule of 3rd usually not followed in square or round pots)

Billy M. Rhodes

Member





[img]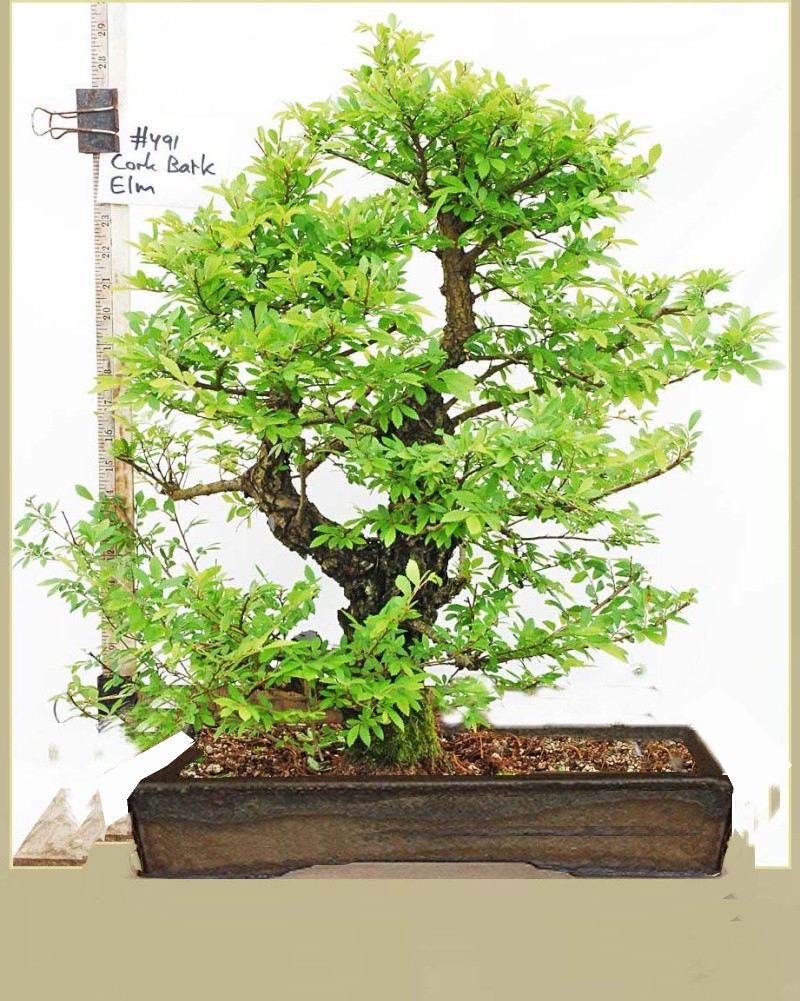 [/img]

abcd

Member






---
Permissions in this forum:
You
cannot
reply to topics in this forum