[img]

[/img]
1 Stone Products Association member along the river, to the city - Chongqing, the mountain is beautiful, beautiful water, what is beauty? * * will have to account for!!!! Pay attention to..
[img]

[/img]
2 eat hotpot, Chongqing must be the. Okay, guys, seen this battle, scene that is big.
[img]
[/img]
3 a chafing dish, food, fresh, you, Ma, spicy.

4 brother, anxious, to wash up.
[img]

[/img]
5 what is beauty? * * will have to account for!!!! Coming, Chongqing is a must - - - - - - beautiful woman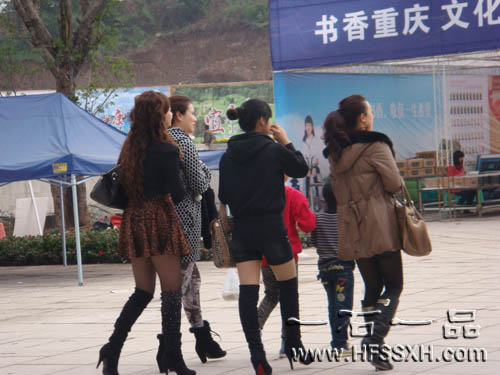 6 beautiful youth, back again.
7 mature hot type, side shadows.

8 the dignified and elegant type, positive dress.

9 eat, I can't wait. Tomorrow to the stone house, goodbye.
Enhance the quality of ornamental stone, stone products stone instruments -- expert
http://www.hfssxh.com

bhswjww

Member





I look forward to the stones.
When we were in China we enjoyed attending a number of functions with girls in traditional dress.

As to the "hot pot" thing, I tried the "Mongolian" Hot Pot in Beijing and also a hot pot in Kyoto, Japan. Given a choice I would pass on the hot pots. However, I do notice that the hot pots in this case seem to be provided for each individual rather than a group.

Billy M. Rhodes

Member





Dear Billy M. Rhodes,

In China, Chongqing hot pot is the best, best to eat. May be the traditional method of eating, people eating in an iron pot, this delicious elsewhere in China is not, you say a person in a pot, is not traditional, not very tasty.

bhswjww

Member






---
Permissions in this forum:
You
cannot
reply to topics in this forum