I've got this goyomatsu since summer 2010, from our CBA - Czech bonsai association president Václav Novák.
It's an import from Japan. I couldn't resist its elegance and that's why it went to my garden.
I just want to share the result of common care.
Removed old needles, wired the fine branches and removed two or three entire branches from whorls.
This is the only imported "finished" tree in my garden (except a gift from one important IBC member :-) )
I really enjoy the tree's clean presence, although I see some points to improve next time.
There are still some few branches to remove or to repair the movement of the first part of some branches.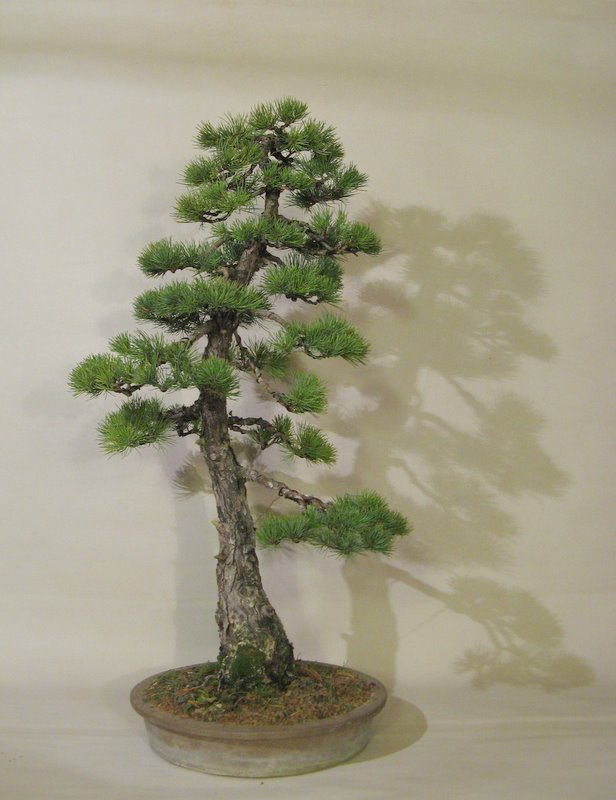 very nice Tom ,s the tree grafted on to black pine or is a complete white pine ?
regards Dave

dave steventon

Member





More photos here:
https://picasaweb.google.com/T.Benda/Parviflora
Hi Dave,
I think this must be a pure parviflora.
1) I couldn't find any traces of grafting
2) I hope Václav would tell me, if it was grafted on kuromatsu, because such trees aren't easy through winter.
Greenhouse is necessary then.
Thanks Tom
I was looking at the photos for a graft union but coudnt see one wonderful tree in the making there , that lower trunk looks great
regards Dave.

dave steventon

Member






Similar topics
---
Permissions in this forum:
You
cannot
reply to topics in this forum