Hi IBC,
This is the second tree that I worked on today...that I would like to share with you.
This tree was giving me headache
for more than two years now on how to approach the design. It got a very very ugly base, and a much uglier trunk line. After sorting out some design solutions based on my new favorite books
. I decided to change the approach and see what I'll get out of this ugly material.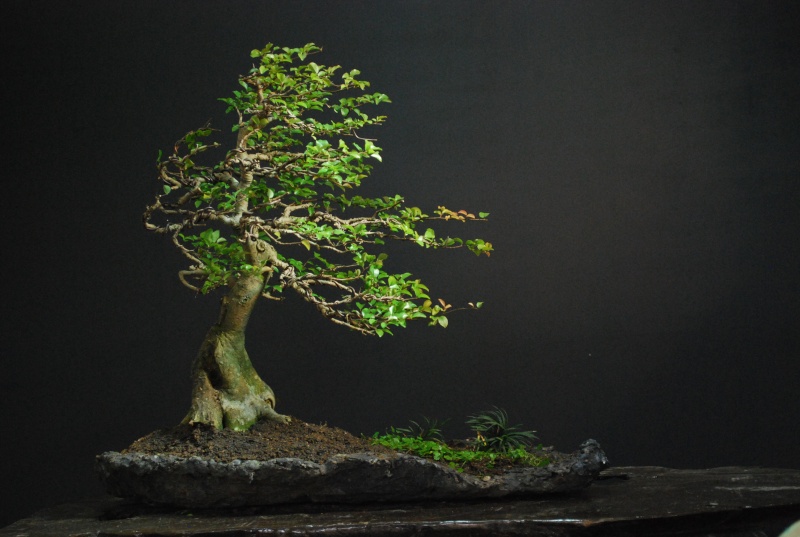 1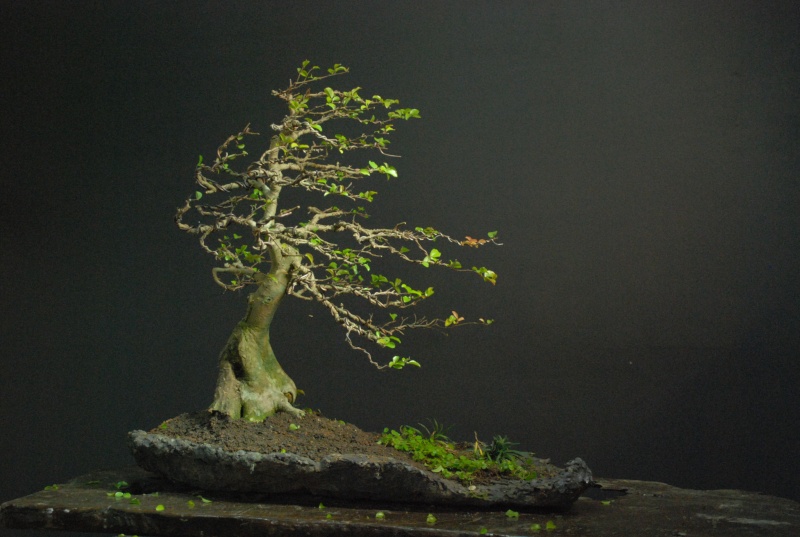 2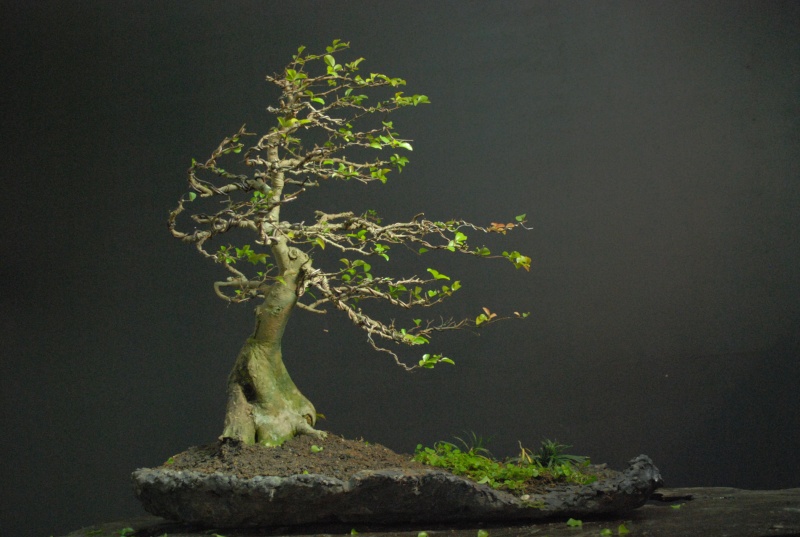 regards,
jun
Another good one,,,i like the slab.. what would it be like if the left branch was pruned off ?? JUST A QUESTION.. Take care john
John,
Thanks!
For me I consider two types of windswept. The first one is the tree that is being continuously battered by the wind- like trees along the shoreline or cliff edge. and the trees formed in this areas got very different characters, such as contorted trunks and branches and mostly with one sided branches The other one I observed was a temporary windswept- a tree with normal trunk and branch growth, like we might commonly find in a field but if we caught a glimpse of a tree temporarily being blown by the wind I find it with features like my windswept above.
regards,
jun
JUN,,, That answers my ouestion.. the tree looks great as is !! keep us posted it is getting too cold here to do anything....take care john
Well done. Windswept is a tough one to do well.

JimLewis

Member






coh

Member





JimLewis wrote:Well done. Windswept is a tough one to do well.
Compliment from Jim...I am very happy!
thanks!
regards,
jun
Chris,
Thanks!
This tree is the the only kind of its specie in my garden, I know the local name but I do not know the Latin name or English name.
regards,
jun
hi Jun,

it is so close to being in windswept harmony - i see a monsoon- one tiny little adjustment suggests itself to me............after the 'main' trunk there is the thinner upper trunk - it is also straight upright, but would add more dynamic movement if you could curve it to the right gently.

cheers for now, Marcus

marcus watts

Member






Similar topics
---
Permissions in this forum:
You
cannot
reply to topics in this forum