Hey all,
Here is an Acer Ginnala with which I need to make a few decisions. I have a few ideas in mind for the main trunk line but wanted some feedback and thoughts to broaden my perspective. It is nursery stock material that I picked up last season. I gave it a hard pruning last fall and it was pruned by deer a few times this season.
1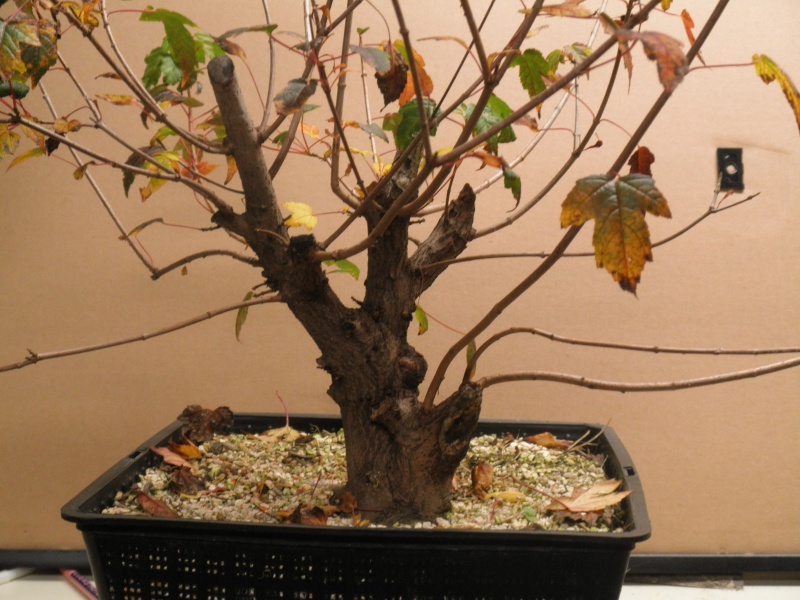 2
3
4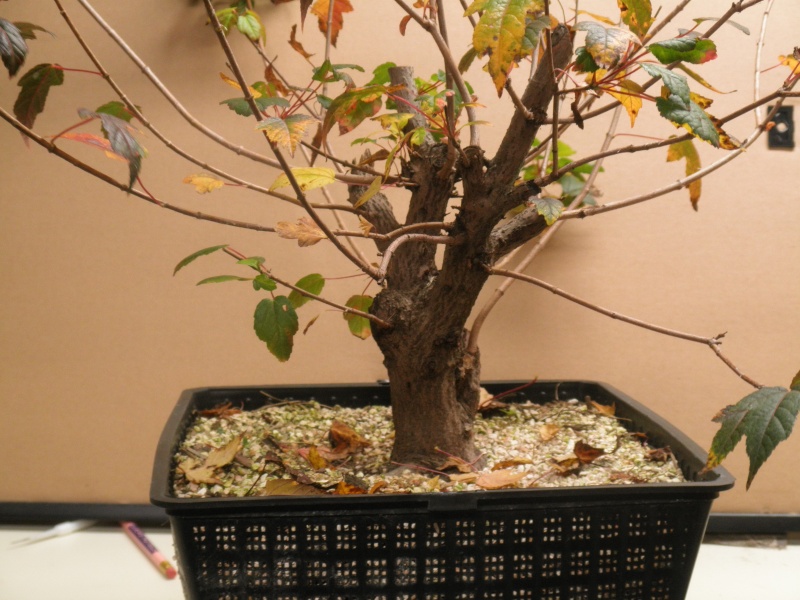 5
Todd

DreadyKGB

Member





I like your tree, I have a lot of amur maples at about this stage, but I have problems with them. It seem they always want to make suckers from the base and the central leader seems weak. All of mine have become clump styles over the years because of this reason. I try keeping the suckers plucked off but it seems this species just insists on putting all its energy into these suckers. Do you have trouble with this, do you know how they grow in the wild, bush or tree form?

bucknbonsai

Member





a nice looking tree to work with.... do you want to keep all the sub trunks or remove to make a single trunk???? maybe a good broom style with the whole tree?? a thought maybe.. i have a small 1 started with a 6 in tall stump post more take care john
I would like to see the nebari to help me be able to chose a front before making any suggestions on what to prune.

bucknbonsai

Member





Hi,
Any update with this Amur?

Rui Marques

Member






Thomas Urban

Member





I currently have this guy planted in my grow bed. It has been growing for two seasons in the ground now. I intend to cut it back and dig it up next spring. I will try to snap a photo of it this weekend.

DreadyKGB

Member






---
Permissions in this forum:
You
cannot
reply to topics in this forum