Hi,
I got this Scots Pine from garden centre, wanted to style this tree, but having pruned a few branches and the top off. I've realised, i can't do much, not to the style I have in mind. So I now planted it in a pond basket and tourniquet the base of the trunk, above the old roots. Also, I've lightly pruned the roots, just the long big ones.
a
What I want to achieve now is some ramification and back budding further in towards the trunks, for finer branching.The branches are very long and most of the fiolage is towards the tip of the branch with long internodes.
So question now is, having re-potted this tree, should I still do some needle plucking and buds removal??
Should I prune away some of the central branches to let the energy grow further in??
Your advice would be much appriciated...
Vincent
[img]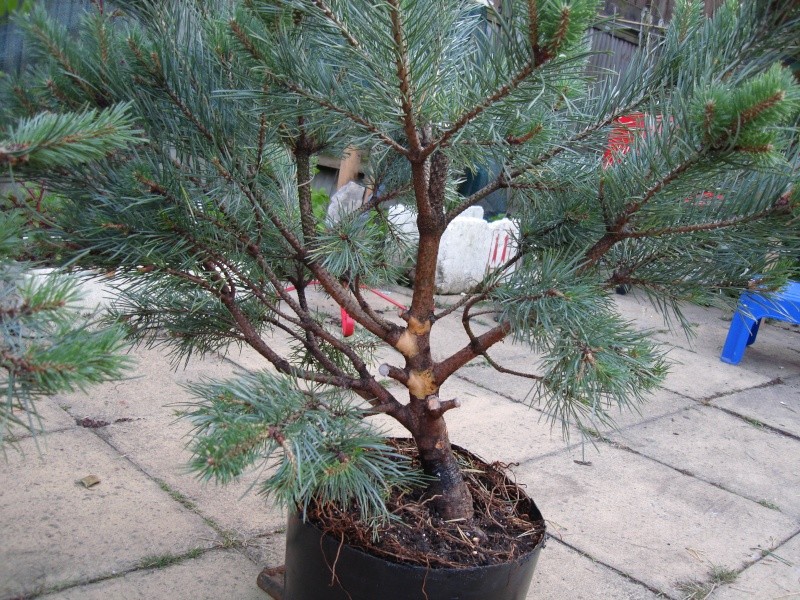 [/img]

Similar topics
---
Permissions in this forum:
You
cannot
reply to topics in this forum