Had fun today doing a demonstration on a large Buttonwood (Conocarpus erectus ) in Cordoba, Mexico at their annual exposition.
The tree belonged to Miguel Ross owner of the premier latin American bonsai musuem, Tatsu Goro.
Afterwards with my two assistants, Rodney Cendo and Mauricio Guieterrez Espinosa. We refined many jin, carved taper and selectely pruned branches to build a tropical canopy.

Rob Kempinski

Member





Here is a better (nut not much better) photo of the tree.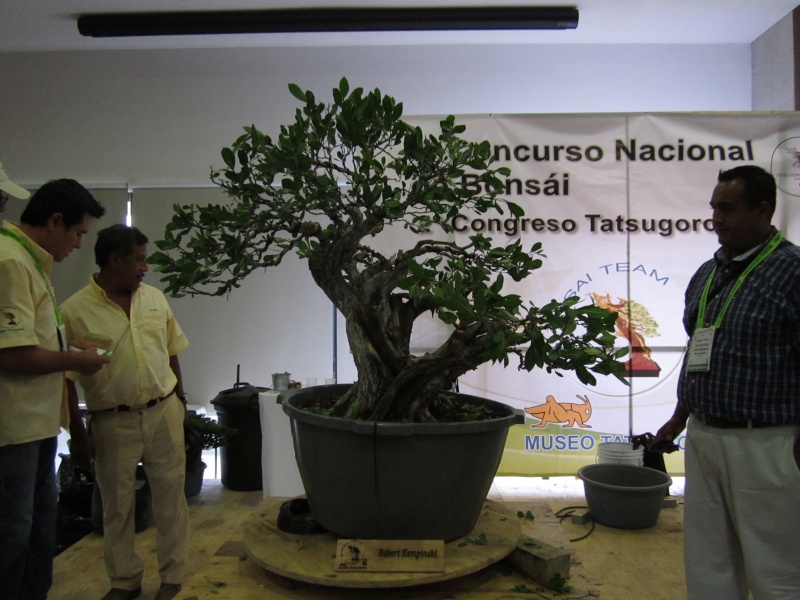 Rob Kempinski

Member





VIVA MEXICO! VIVA BONSAI!

mike page

Member





good job !

martin kolacia

Member





Hi Rob
That's a fine buttonwood and great results. That's the largest I have seen in a long time. I sure would like to get my hands on one like that. I have several Shohin and one 2 hand, but nothing like that. If you have any sources on any larger specimens I would appreciate it.
Thanks Mitch
WOW what a stunning tree!
Good work guys,

Ka Pabling

Member





Great work. Lovely result.
Jerry

Jerry Meislik

Member





We pruned the hedges of many small villages

rock

Member





mike page wrote:VIVA MEXICO! VIVA BONSAI!
Viva!. saludos amigos...
Rob very good job!, beautyfull specie!

fM

Member





Here are as few before and after photos from the other demonstrators on stage with me.
First Salvatore Lipporace from Italy working on a nursery grown Juniper procumbens. Luigi Maggioni from Modena was his assistant.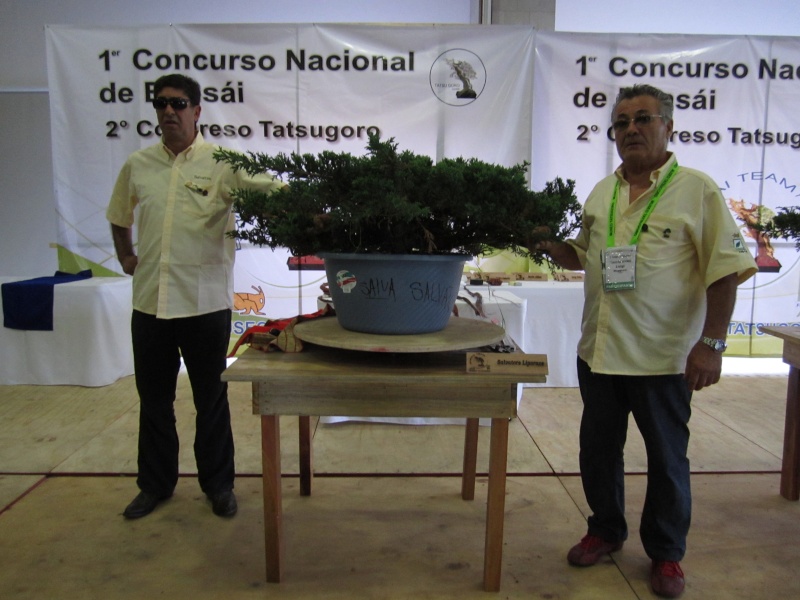 After cutting hard, bending branches and placing foliage.
Next was Zezao from Brazil (Zezao is like the musician Sting - goes by his one word nickname)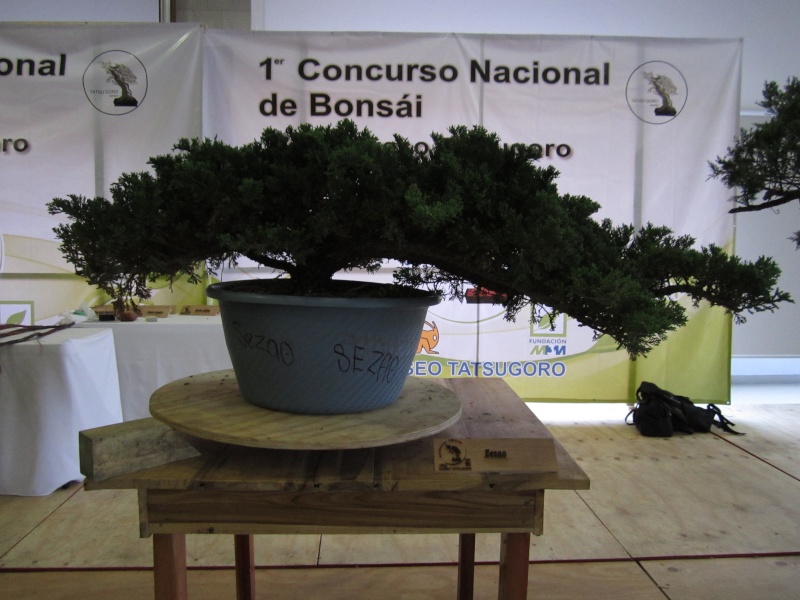 And the product of his demo.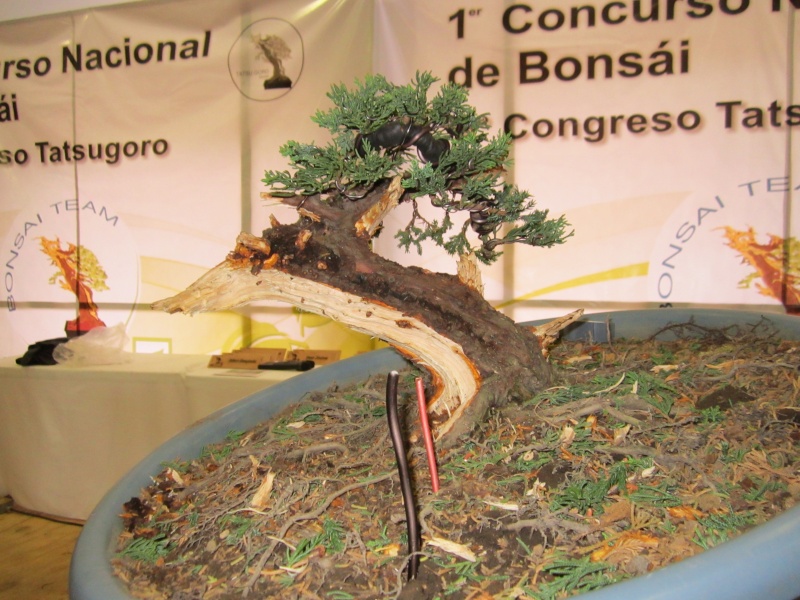 Here is Zezao in the middle celebrating with some other attendees. (That's Calos Ros on the left, don't know the name of the gent on the right)
Next, my friend, Nacho Marin from Venezula. He worked on this tough juniper.
His result
There were quite a few other demonstrations which I will post some when I get my photos sorted out.

Rob Kempinski

Member






---
Permissions in this forum:
You
cannot
reply to topics in this forum