The Problem: Here is a Golden Full Moon Maple tree with its "problem" branch before and after styling by William N. Valavanis:




The Process: Here is the video of Valavanis in action with some tips for the summer display of the tree:










Roy,

I would like to see a picture of this maple 6 months after the initial styling. Is there a possibility of that?

Randy

Randy_Davis

Member





Randy,

Sure, I do not know why not. Six months is a little too late, though. All leaves have long since dropped and the trees are dormant. How about this time next year?

Roy
Roy,

I have seen this technique used before to lower a branch. But, I have never seen a split other than with cut paste, do you have a picture of a Bonsai that was split and has sense healed? I was just curious as to how well it will heal.

Thanks,
Abe

Eastern Bonsai

Member





In 2011, I purchased a Full Moon maple from Bill Valavanis. I then spent a fascinating afternoon watching Bill lower the bottom limb using pine techniques on the limb.  On the spur of the moment, I made a video of the process and posted it for all to see. Believe it or not, to date this video has had over 23,000 views since it was published on YouTube three years ago. Among the comments, however, were several  expressing concern as to whether the tree would survive Bill's work. Here are photos, taken today, of the tree, complete with a new patch placed each year over the split, which continues to heal nicely. As you can see, the lowest limb is vibrant and thriving. In a few weeks, the tree will bear fruit and be truly spectacular.  Great job, Bill!
2011 Before styling: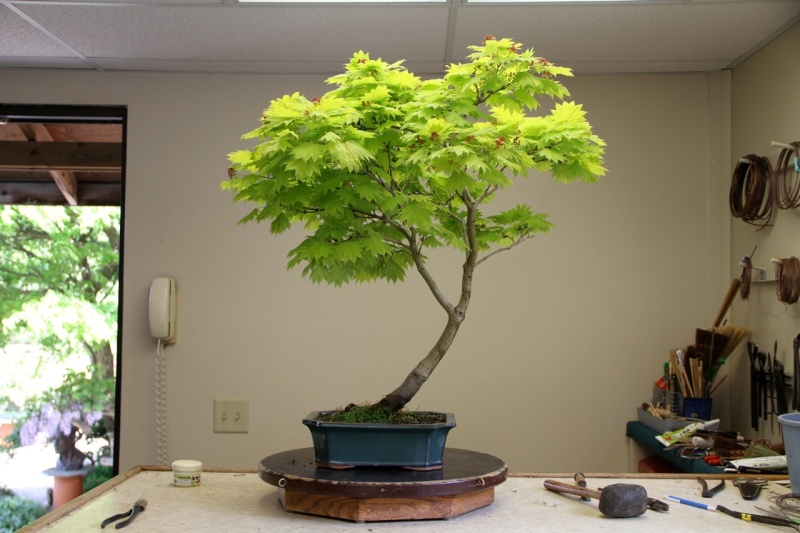 2014 The tree today; the patch can just be seen behind a leaf: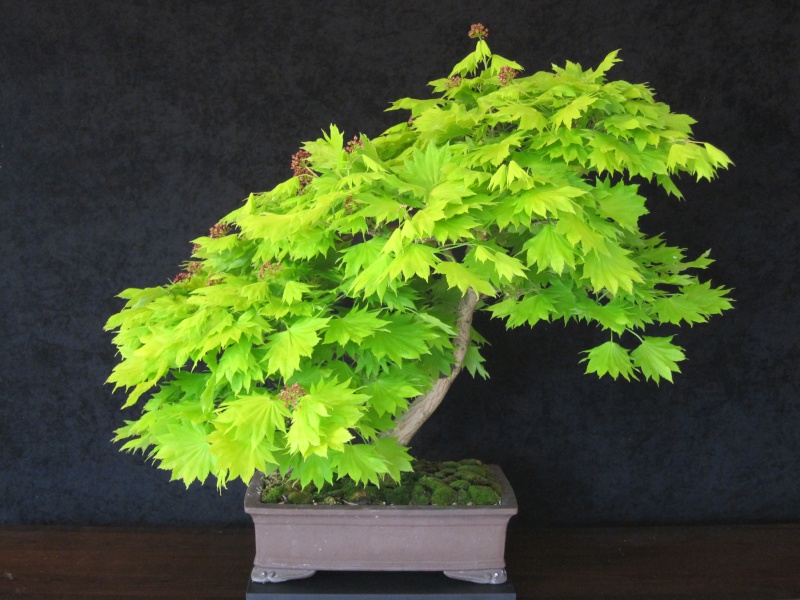 Good to see that the tree (and that lower branch in particular) is thriving! I remember that there were a number of rather outspoken skeptics after this was first posted on one of the forums.

coh

Member






---
Permissions in this forum:
You
cannot
reply to topics in this forum